What a beautiful day for the last day of Self-Stitched-September! I ended the month wearing one of my favourite projects, my first vintage dress. And for once, the weather totally cooperated! It was like this all day, clear and sunny. Gorgeous!
What I'm Wearing, Day 30:
Self-Stitched Dress: Advance 5937, in chocolate polka-dot cotton rayon
Shoes: H&M, purchased this fall and already worn at least ten times!
Read more about the dress here!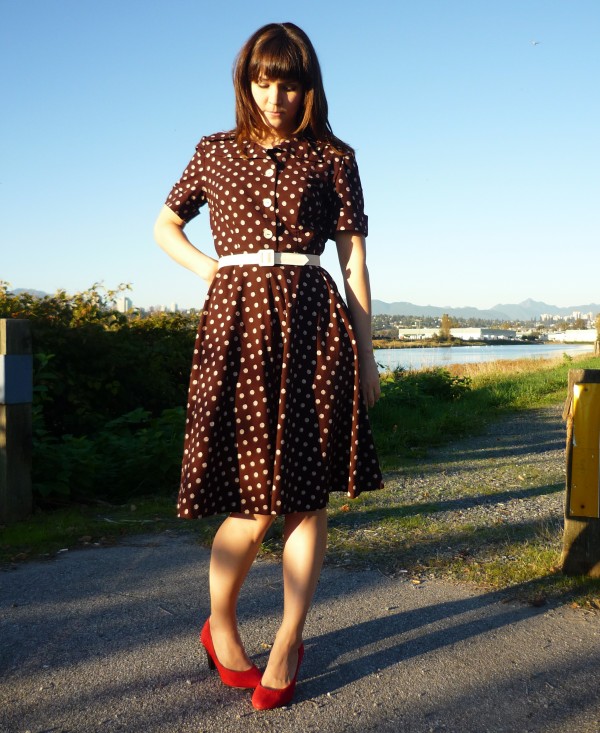 This dress is the complete opposite from yesterday's outfit. I feel pretty in the flared skirt and cute polka dots. The waist is fitted, highlighted by the belt, and yet the rest of the dress is super comfortable and loose. The fabric is a rayon-cotton so it's super soft and breathes – hurrah!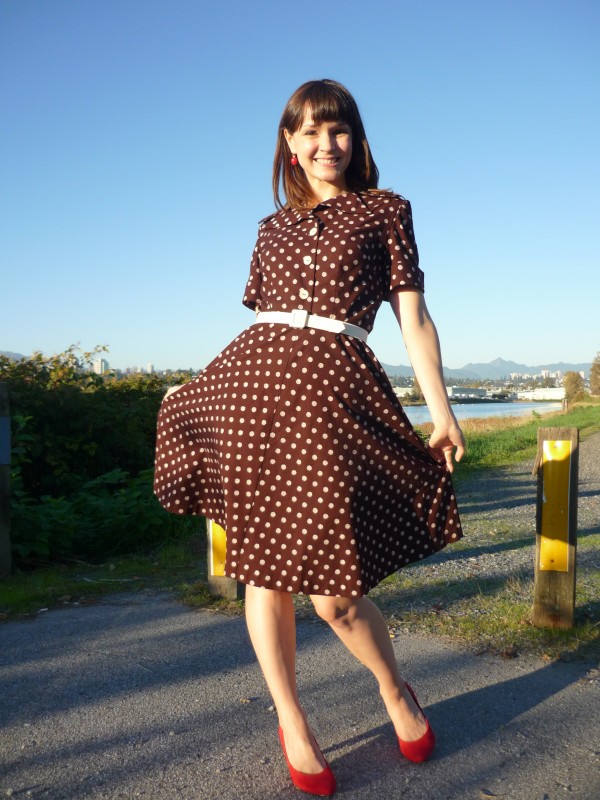 Self-Stitched September was so different from Me-Made-May – same concept, different time of year and a different set of challenges and struggles. I'm going to put together a summary of the month's outfits and perhaps a few thoughts on the challenge…
If you participated, what was the hardest part for you? What do you think will change in your wardrobe or sewing plans now that the month is over?