Happy Saturday, everyone! I wanted to point out a few new posts that have been added to the Sewtionary recently.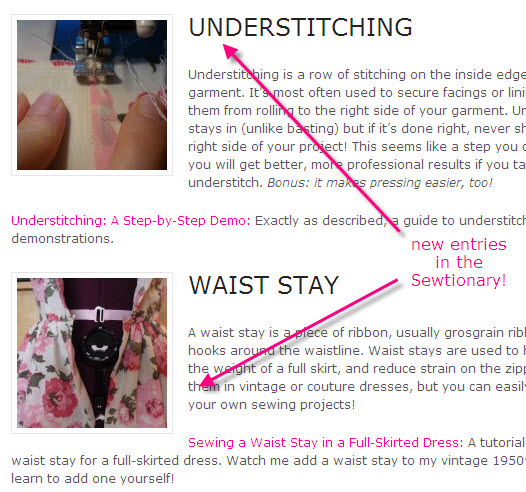 Click on any of the topics below to go to the original post, or click here to go to the Sewtionary:
Have a suggestion for the Sewtionary? Let me know in the comments!
Also: I was absolutely blown away by the thoughtful comments you guys left on yesterday's post. . I had no idea so many people would offer their kind words and support. My intention was just to let you know why I'd be sewing so much, so you didn't wonder how it was humanly possible to sew that much as a normal, working 9-to-5 employed person. Thanks so much for the encouragement! It means a lot to me and definitely helped cheer me up and cheer me on
Hope you're having a wonderful weekend so far!