Thanks so much to everyone that came out to the Sewtionary Launch Party at Spool of Thread! It was so exciting to meet everyone, see the projects you've made from Sewaholic patterns and hear your thoughts on the book!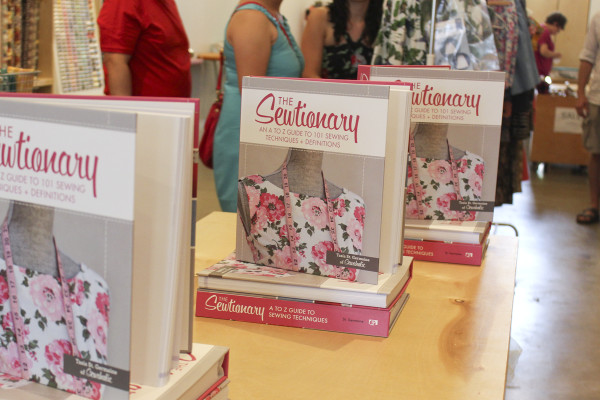 Caroline took photos during the party, which was great as I wouldn't have been able to! There was a steady flow of people all afternoon. Enough people to nearly sell all of the books (!) and yet not so crowded that I didn't get to talk with everyone.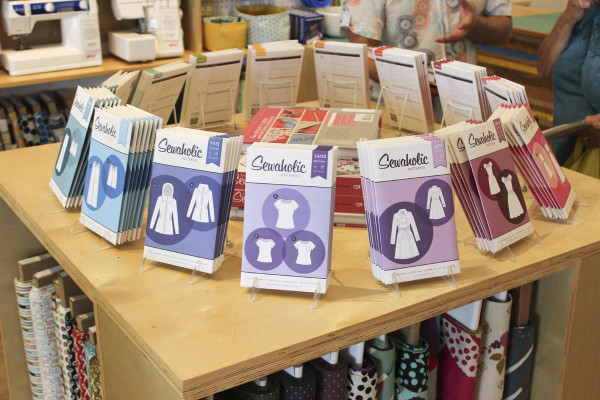 We had extra stock of all our patterns on display for the event. Look how pretty they look arranged in rainbow order!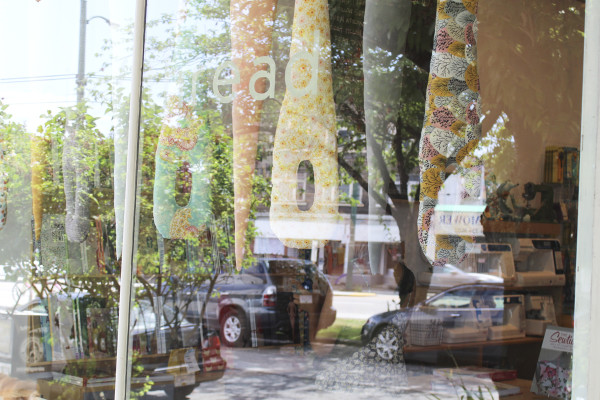 The front window – you can see the stuffed needles hanging, and my book in the far right!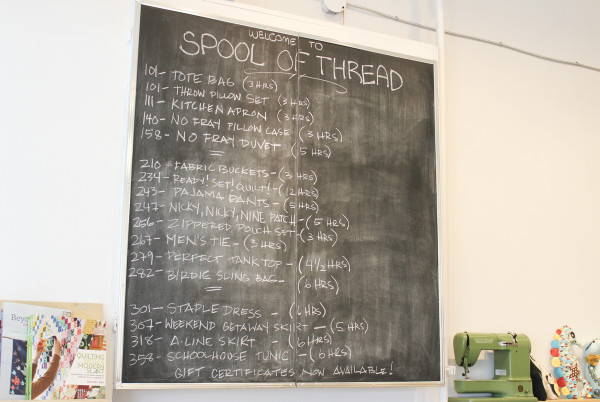 Classes on the chalkboard.
Assorted trims.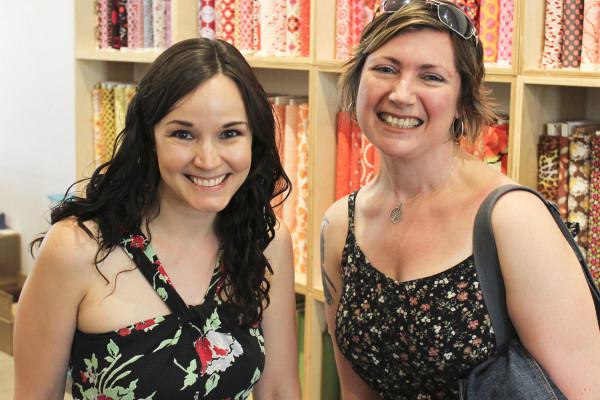 Here I am with the lovely Amanda in her Saltspring dress! It was incredibly cool to recognize people from their blogs.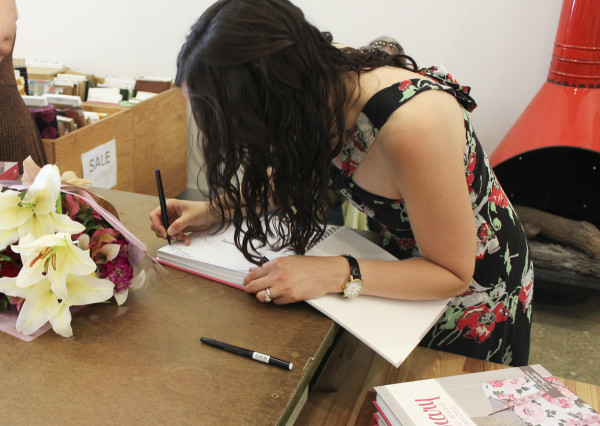 Me signing a book. I stayed close to this table so I'd have an easy writing surface. And it was great to have pockets in my Lonsdale dress to keep my pen handy!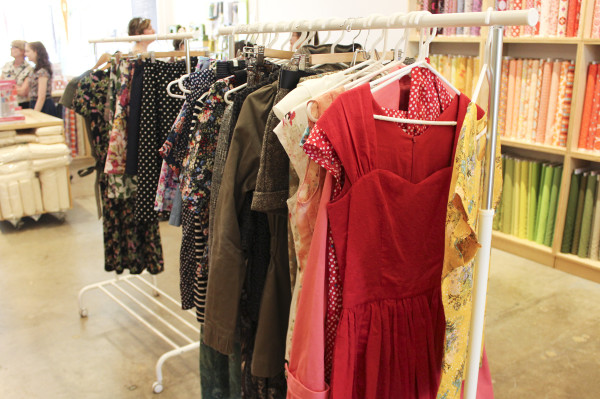 We arranged the samples by colour order as well. It made it easy to talk about the pattern designs when the samples were right there! We actually had our newest pattern samples on display for a sneak preview, see if you can spot them!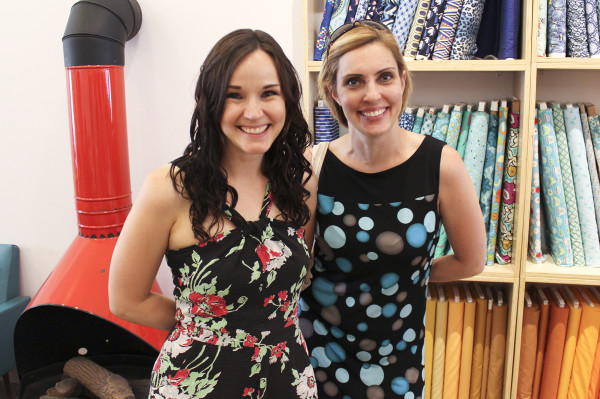 So glad that Corinne and Caroline were there. After all, both of them had a hand in making the Sewtionary a success too!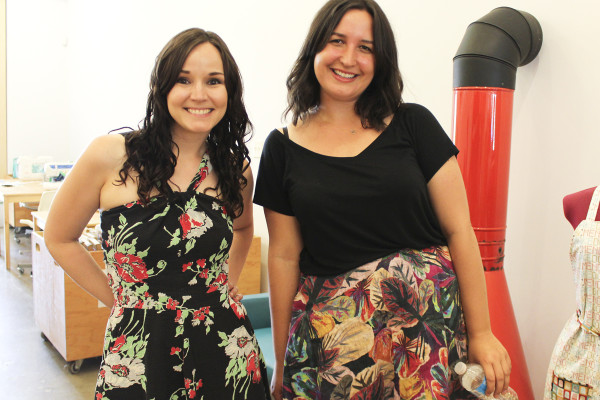 It was such a whirlwind meeting so many new people. Especially the ones that shared their stories about sewing, or the projects they made.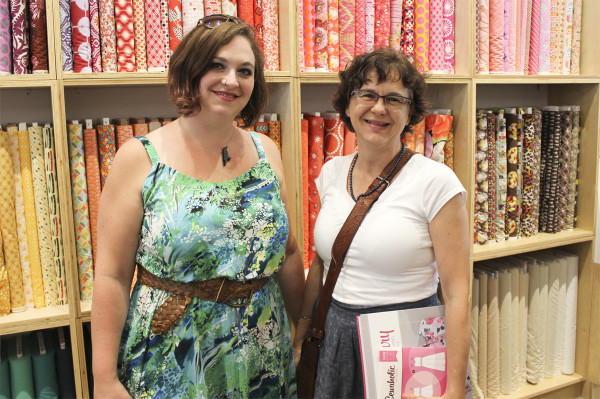 It was way too hot to be wearing a Minoru Jacket but I was excited to see this one! She'd added a layer of flannel so it was extra warm.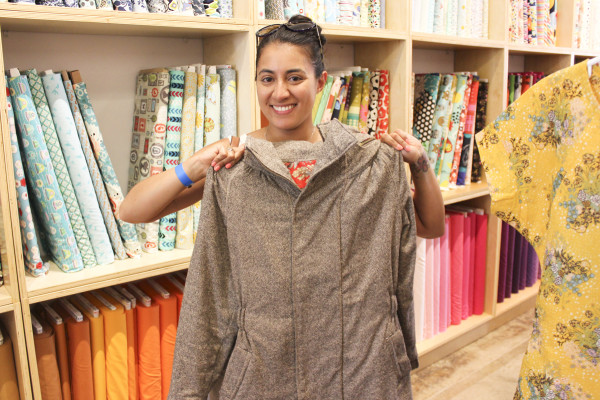 Shannon is another local sewing blogger I recognized! Can't miss that curly hair. And her Pendrell blouse looks great on her!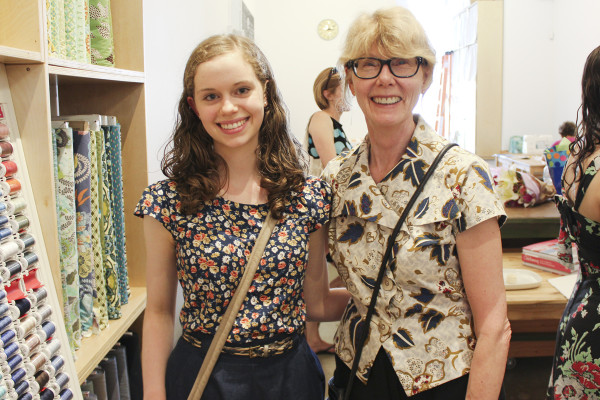 This woman just finished sewing her Belcarra the morning of the party! I love the contrast black and white, it's like an elegant take on the baseball tee style.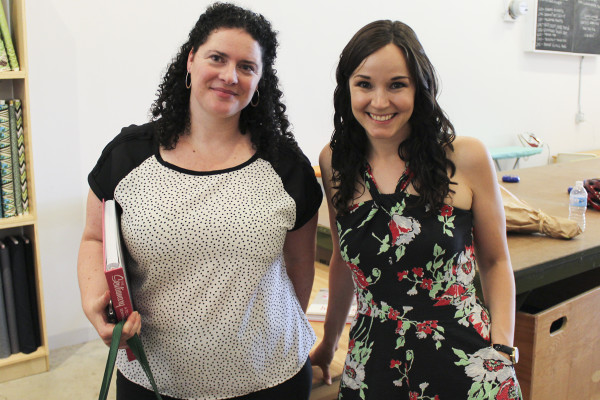 The lovely ladies from The Craft Co. Isn't Emma's blue dress pretty?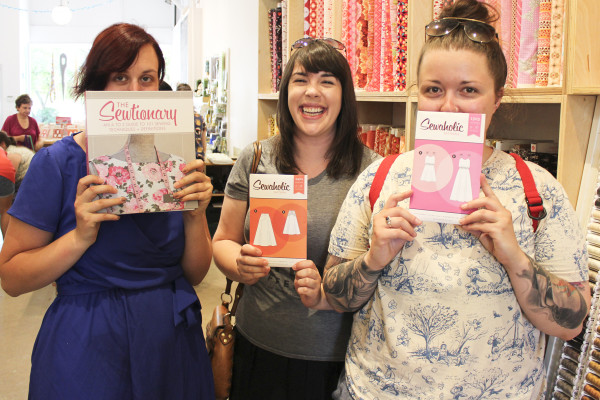 Belcarra Blouses on both mother and daughter. Isn't that wonderful? It's a true family effort, Isis sews clothing for herself and her mother on her father's machine. I heard so many great sewing stories and met so many inspirational people this past weekend.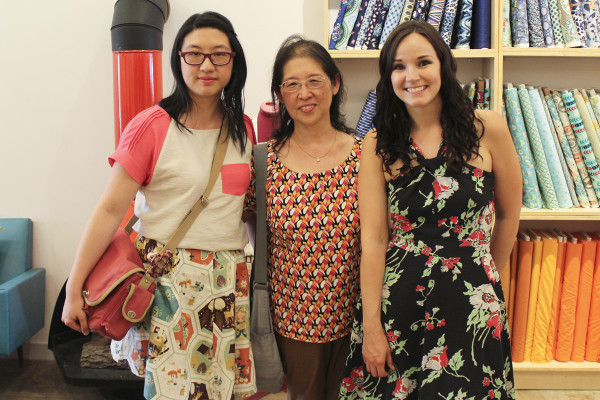 Thanks so much to everyone for making it out to this event! A huge thanks to Spool of Thread for hosting the party and for providing delicious cupcakes.
Want to get a copy of the Sewtionary? Spool of Thread still has a few copies left!
Alternately, order on Amazon here, on Chapters/Indigo here, or from the Book Depository (worldwide) here. Or ask your local bookshop or sewing store to order it for you! And if you have a copy and are enjoying it, why not post a review? Thanks everyone for all your support!