Next up: I'm making another Renfrew Top! A few of them, in fact. And since I'll be sewing these tops with a camera nearby, is there anything you'd like to see demonstrated?
First, here's the fabric I've picked: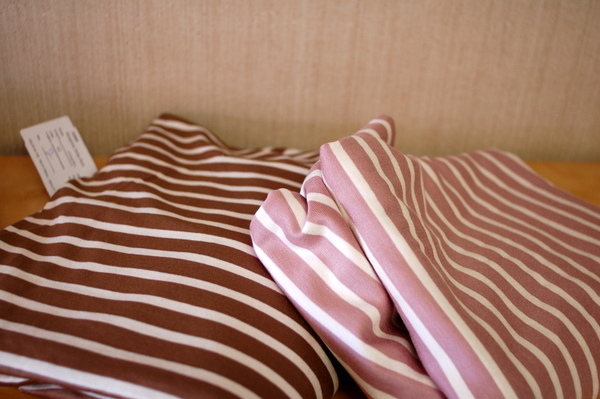 Stripey knit, exact same as these tops, but in softer neutral colours. (From Télio.) I've worn the navy-and-white striped ones frequently but love the soft dusty rose and warm taupe of these fabrics even better.
I also have this knit fabric, perfect for making the Renfrew, if time permits.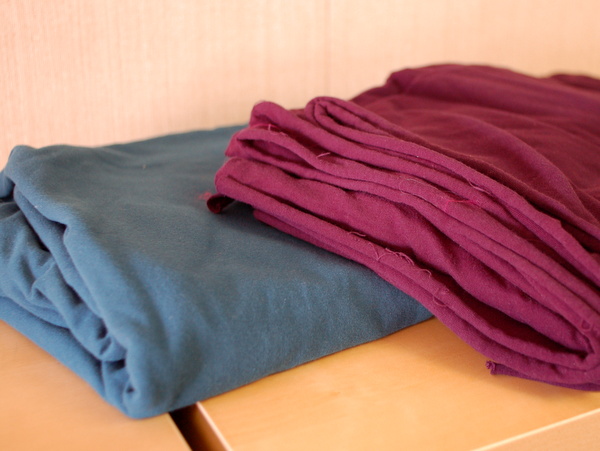 Blogging lets me know just how long I've been sitting on fabric, so I know I've had the solid-coloured pieces for over a year. Time to sew them up! They're both cotton/spandex knits, 95% cotton 5% spandex if I remember correctly.
I'm planning to sew at least one View B (the V-neck version) in stripes, and at least one View C (the cowl-neck version) in solids. What do you think?
Tell me, as I sew these Renfrews, what do you want to see in photo tutorials? I have a couple of ideas already, thanks to your comments and messages:
The V-neck Neckband
Thoughts on Stable Knits
These two have to be the top questions I get asked when it comes to the Renfrew Top. What's a stable knit, and how do I sew the V-neck band? I thought 'stable knit' would be more specific than just 'knit fabrics,' knowing that super-stretchy fabrics won't work as well with the self-fabric bands, but it seems to be confusing. So we'll talk about that!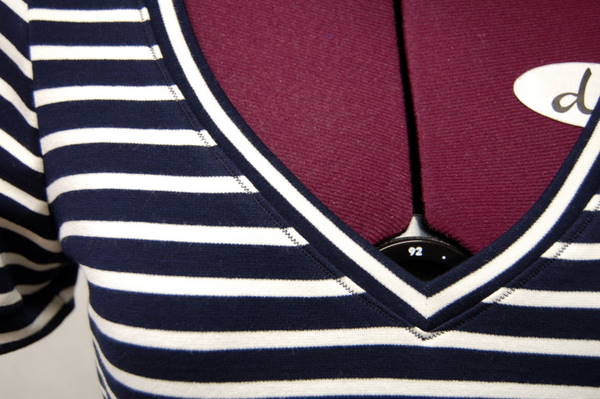 Also the V-neck for View B causes some confusion. It's not hard, but it is certainly a step that makes more sense with fabric in hand as you're actually sewing it up. Photos will help illustrate this part of the construction. Look for that, coming soon!
I know the Renfrew Top pattern has been out for a while now, so there's a good chance that many of you have already sewn yours up and no longer need any tutorials. But for those of you who haven't made it, is there anything you're concerned about? Let me know and I'll do my best to help!
Related blog posts about the Renfrew Top – get the pattern here: