When I'm not sewing, I dream about what I wish I was sewing! Even when I'm sewing, I'm dreaming of the ten other things I want to make next.
If I had unlimited time, here's what I wish I was sewing right now!
A lavender cotton dress. I saw an image in a magazine that I just loved – caramel leather jacket, lavender cotton voile dress. Purple was the colour I wore as a kid – you know, when you have a colour that everyone picks for you and that becomes 'your' colour? My kid colours were purple and forest green. So naturally, I avoid purple now! Except when it's soft and pretty like this lavender. And worn with a caramel jacket.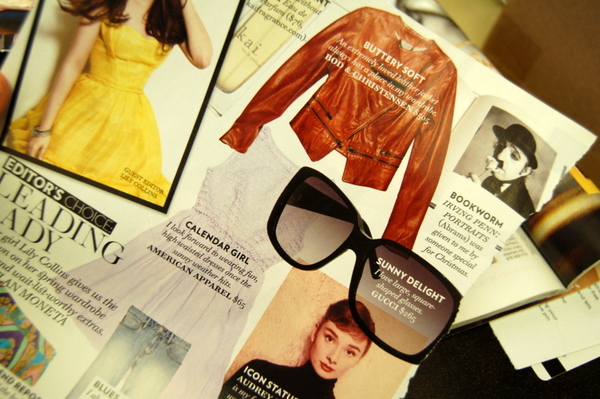 Dotted Minoru Jacket. Yes, I'm still on this train. Wouldn't it also be cute with the mythical lavender cotton dress?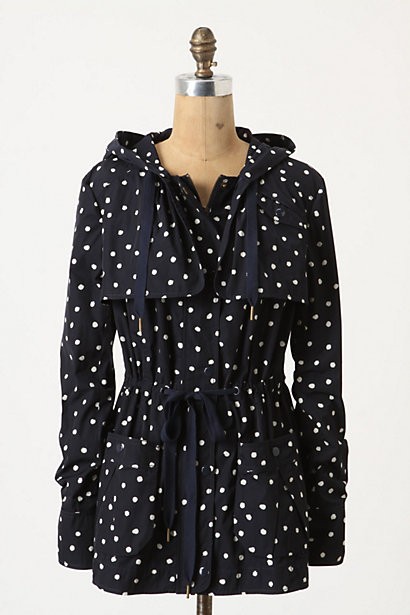 Cotton shorts. If you're like me, carrying most of your weight around your hips and thighs, shorts can be really hard to buy! I usually go up two sizes so they hang on the hips. Then I feel all effortless and casual and slim, since my shorts are loose and slouchy. However, I'd look much more pulled-together if I had shorts that fit in the waist. I feel very self-conscious in shorts, but I've started to care less that my legs aren't toothpicks, and feel proud of my strong cycling legs. When it's super hot out there, shorts are the best for bike rides, who cares about having perfect legs? Comfort wins over looking perfect.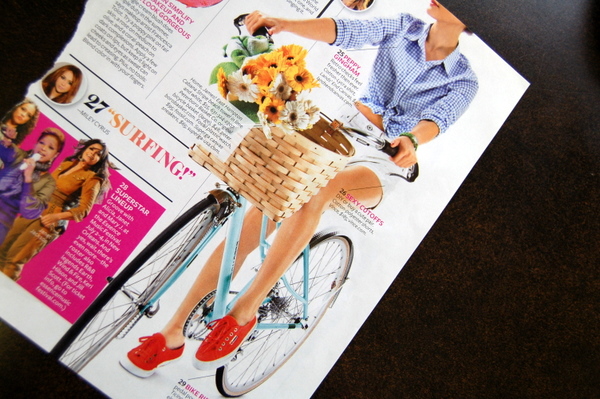 Chambray button-down shirt. (Or gingham.) Perfect with the cotton shorts, thin belt, and red flats. I bought a Butterick pattern in a sale last year that ties at the waist but doesn't end there. Great if you want the tied-shirt look but don't want to show off your midriff. (I feel like we're not supposed to do that after 30 – or was that miniskirts? Am I really supposed to worry about that stuff already?) Either way, I like the look of this blouse. (One of the sleeved versions, likely the long ones rolled up..)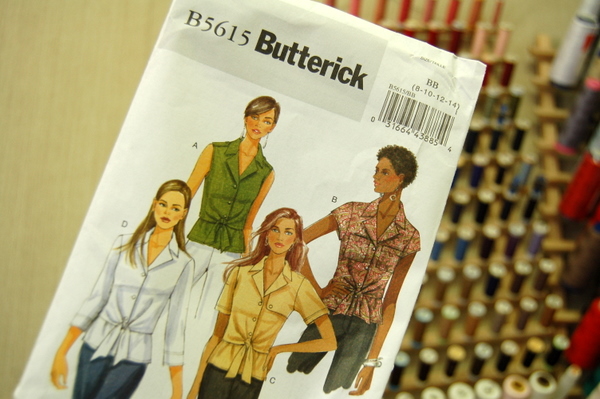 A Lonsdale Dress or two. I lived in my black seersucker Lonsdale Dress last summer! It's easy to find a nice cotton voile or cotton lawn and sew up this easy, comfortable dress.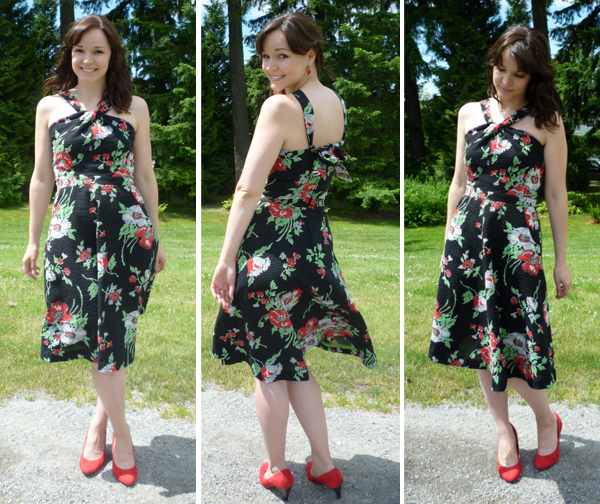 If I made the shorts in navy, the tie-front blouse in chambray or black-and-white gingham, and picked a print for the Lonsdale Dress that worked with the dotted Minoru jacket, I'd have a mini-wardrobe! That is, if I made all of these items.
Well, that's what's on my mind. Cotton, blouses, lavender and dots. Fairly neutral for my usual taste, but totally wearable!
What's in your sewing daydreams these days?