Hey, everyone! Today's post is a quick announcement about the barcodes on the back of our pattern envelopes.
Did you know we have a little QR code on the back of our patterns? I talked about it in this 2011 post here, and followed up with another post here.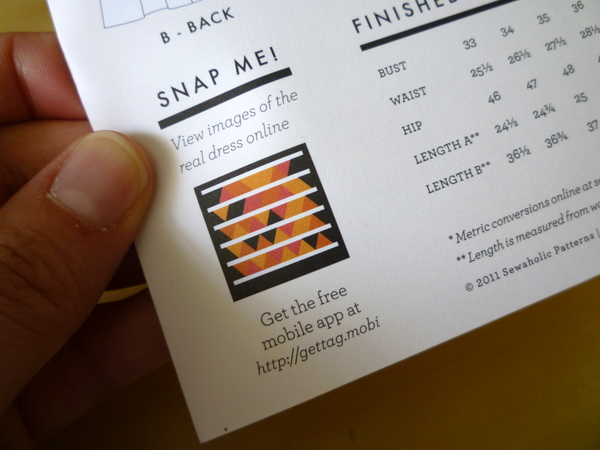 What happens if you scan that code? You get to view an online gallery of images, showing the finished garment. Here's a demo on how it works, with our Lonsdale pattern!
Why? Because when I started Sewaholic Patterns, I wanted to feature line drawings instead of garments on the covers. Have you ever looked at a sewing pattern envelope and passed on it because of the fabric choice? It's easy to do if it doesn't suit your tastes or personal style. I wanted the focus to be on the design and its style lines, not the garment photos.
At the time, resources were very limited. I was starting a business on a tiny budget, where hiring a model and a photographer were way out of reach! I dreamed of one day being able to have beautiful images, and when I did, I could update the galleries with better photography.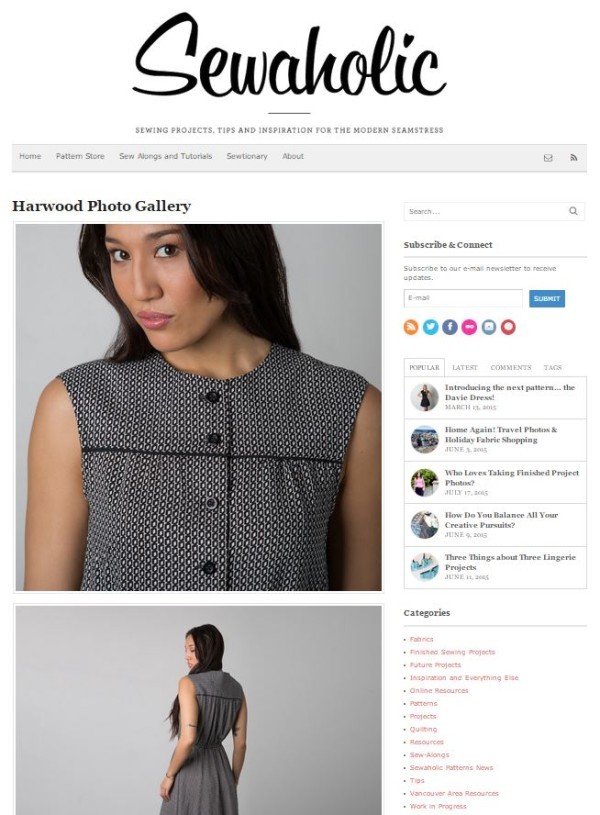 It was a cool way to use new technology (at the time, in 2010) and make our patterns interactive and useful. Each gallery is located on the Sewaholic blog, so if a new customer is browsing patterns, they'll find useful sewing tips too!
Our first tag on the Pendrell Blouse was rainbow – CMYK colours – and then we realized we could match the colours to the envelope colours! More aesthetically pleasing that way.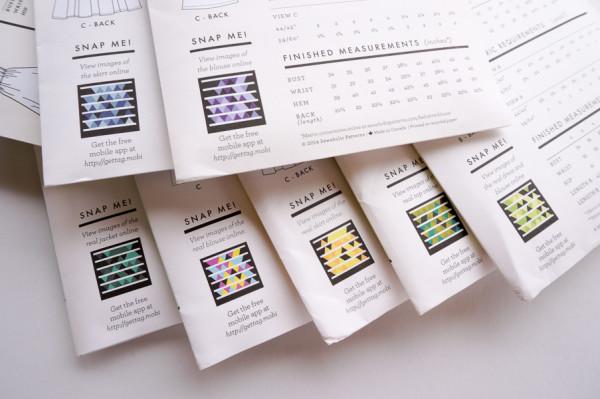 What's happening now?
The Microsoft Tag app is no longer supported as of August 19th, 2015. The app services are taken over by a new app called ScanLife, which is meant to step in where the Microsoft Tag left off.
The problem? It only works with the unaltered, 'rainbow' tags! So basically, only the Pendrell Blouse pattern's tag will work in the future.
We're changing the design for future pattern envelopes but all of our current stock has old QR tags.
I wanted to let you know in case you came across the tag and found it not very useful, or wondered what the purpose was. It was useful at one point!
The thing about technology is that it's constantly changing. So if you commit to something new and cool in 2010, it may not be around in 2015. Something to think about if you're making decisions for the long term!