Hey everyone! Today I'll show you how to sew an Abutted (or Butted) seam in cotton batting. Why? Well, it's a great way to sew flat seams in very thick or stiff fabrics, such as cotton batting!
I've never sewn this type of seam before, even though I always knew it existed. To be honest I thought it was a rather pointless technique, but when it came to sewing cotton batting, regular seams would be bulky and lumpy. So I'm glad I remembered about this type of seam construction!
What is cotton batting, and when would you need to sew seams in it?
As part of the inner workings of the Summer in the City Dress, I added bust padding to the bodice for modesty and for a little more curve. I did this in two parts: first a layer of padding over the bust area, and then layered padded cups on top of the padded layer.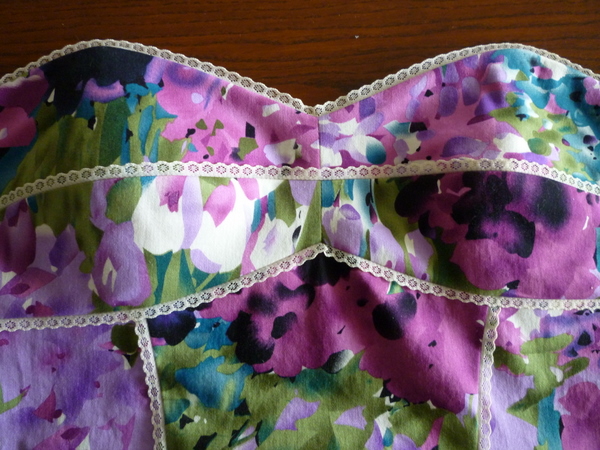 In order to make the padded layer, I cut the bodice front pieces from cotton batting. I found the cotton batting in the quilting section of my local store, in case you have troubles locating some!
Here's a close-up look at cotton batting – you can see the texture, off-white colour, and approximate thickness: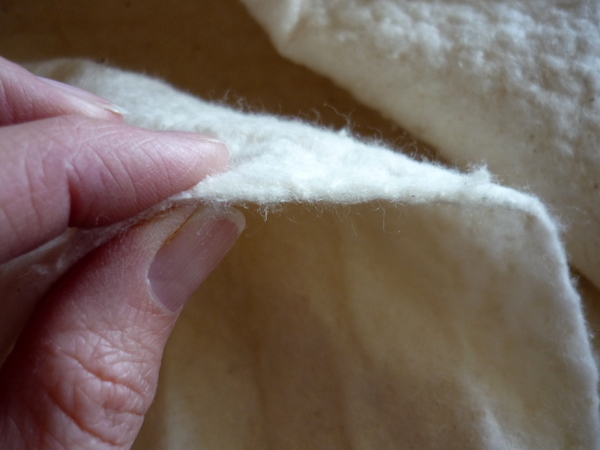 Because the style of this dress has seams and panels over the bust, I cut just the bust pieces from the cotton batting.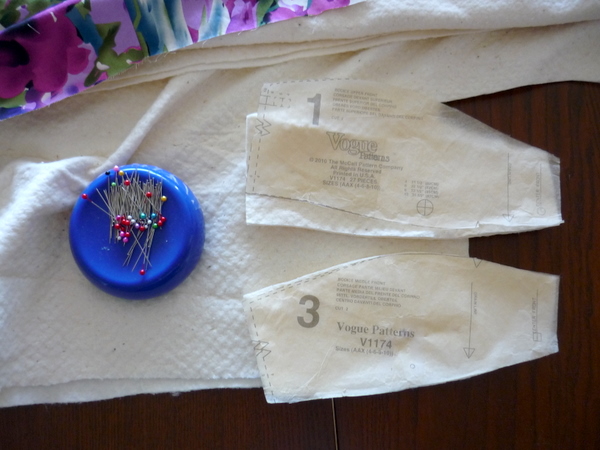 Depending on the style of your dress, you may want to cut the whole bodice, just the bust pieces, or a combination.
And now here's where today's tutorial comes in handy: to sew the seams in the cotton batting, we need really flat, non-bulky seams. This is a great place to sew an Abutted Seam. Or a Butted Seam. I've seen it called both names – anyone know which one is correct?
Basically, it's a seam without seam allowance. The two pieces of fabric are laid next to each other, touching but not overlapping, and are sewn together with a zigzag stitch or other type of  'joining' stitching.
Here's what it looks like – both the abutted seam, and the layer of bodice padding: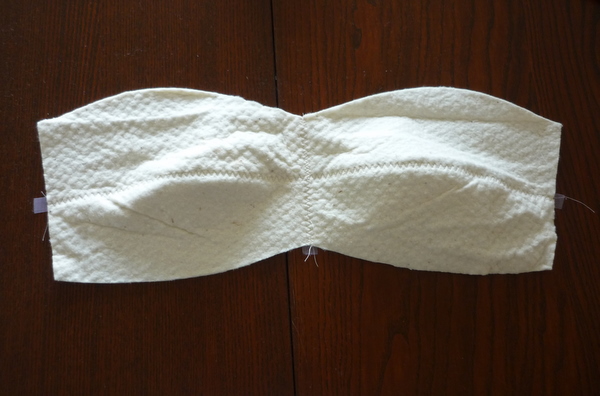 You'll need:
enough cotton batting to cut your bodice front pieces
A sewing machine that can do a zigzag stitch or other decorative, wide stitch
Stay tape, seam binding or bias tape
Pattern pieces for your bodice
Measuring tape, scissors
To prepare our pieces for sewing a Butted Seam, we'll first trim off the seam allowances: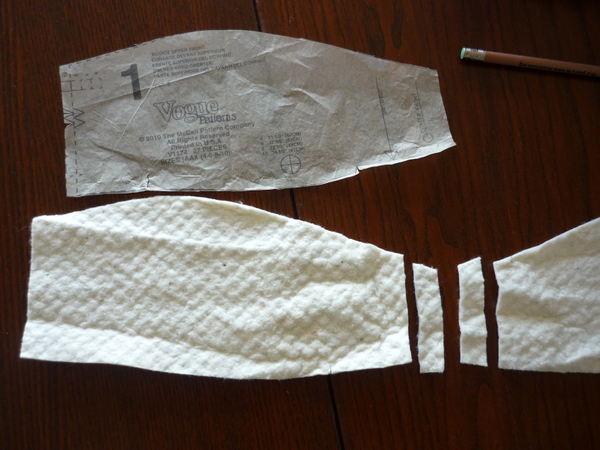 I found it easiest to trim the seam allowance, sew the butted seam, and THEN move on to the next seam to trim. But you can do all the trimming at once if you like. Whatever order you prefer is fine!
Cut a piece of seam binding, stay tape or bias tape the length of the seam you're about to join. I've used stay tape because it was lightweight and flexible (and I had some on hand!)
Pin the seam binding to one side of the seam, letting the fabric cover the binding about halfway.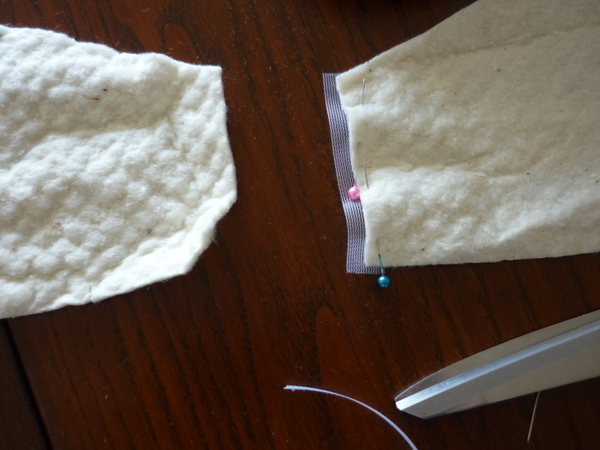 Pin the other side of the fabric to the seam binding or stay tape, so that the edges meet. Using the stay tape makes it easier to sew the zigzag stitch, and adds a protective layer to strengthen the seam!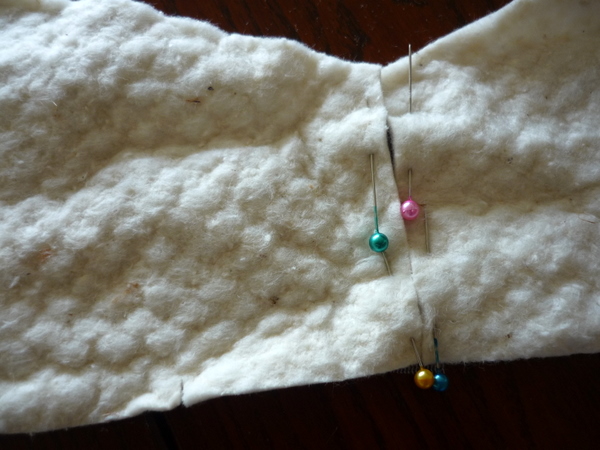 You can really see the cotton batting texture in this photo. If you have sensitive eyes, it does give off 'fluff' that floats in the air the more you handle it, so be careful! (I think I may have worn my glasses just to keep it out of my eyes. It's not terrible, but if you're prone to itchy eyes it may bother you. Just a heads-up!)
Now, set your machine to a zig-zag stitch. You could also use some of the fancier wide machine stitches, but I used a zigzag as I know most people have at least a zigzag on their machines!
Centre your work under the machine needle, and zigzag over the butted edges. If the edges pull apart as you sew, stop and readjust the layers so the zigzag catches both sides.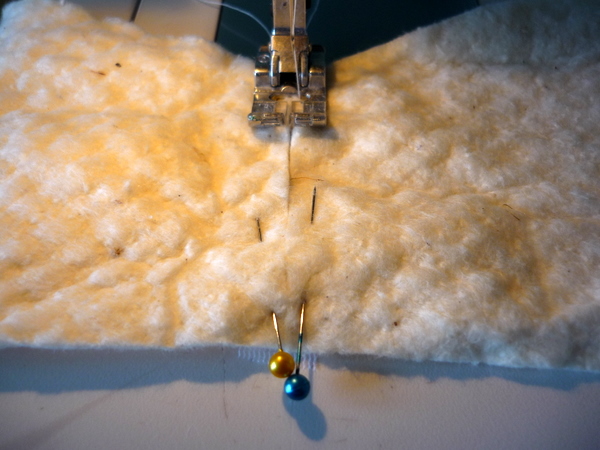 Here's what it looks like, from the front: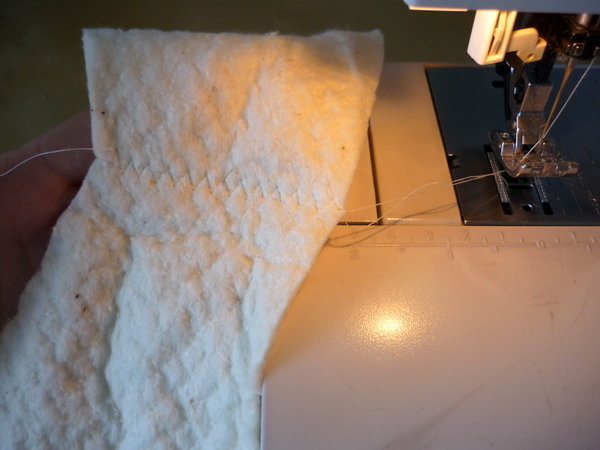 And here's what it looks like, from the back. You can see at the bottom of the seam (which would have been the start) the seam binding slipped a little: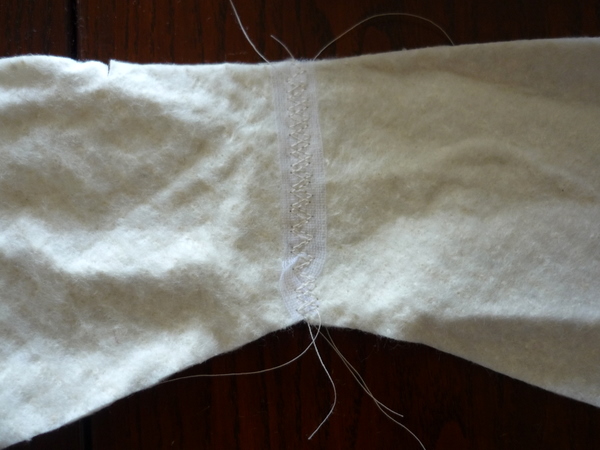 I stitched up and down the seam a few times, to make it extra-strong. (I didn't remember doing this, but I can tell from all the layers of zigzags!)
Repeat the trim-and-join steps on the rest of the bodice seams.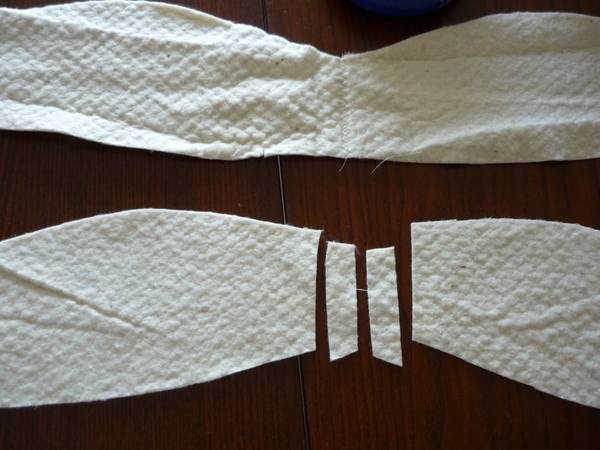 The more times I sewed this type of seam, the more tricks I picked up! Like this one – cut your seam binding a little bit longer than your seamline, on both sides. That way you can see where it is, and it won't slip to one side.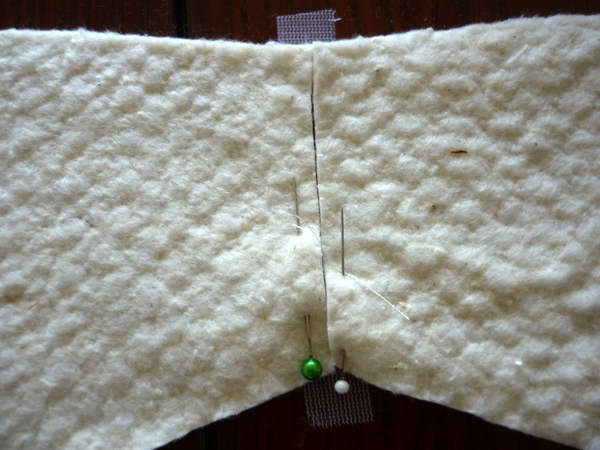 Keep on going to construct the rest of the bodice. You can easily sew abutted seams on curved seamlines, too!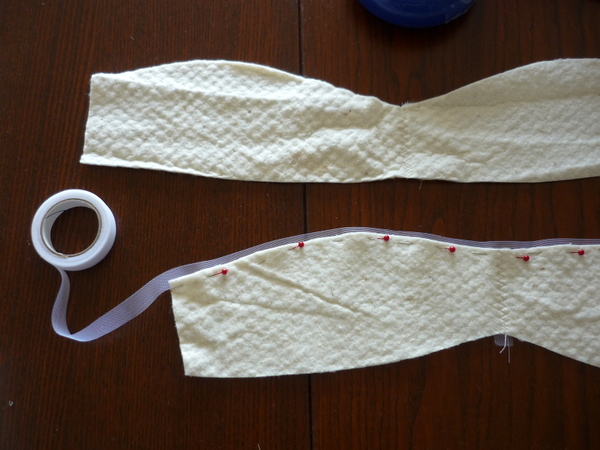 When you pin the other side of a curved seam, drape it over your other hand to form the curve. It makes it easier to pin!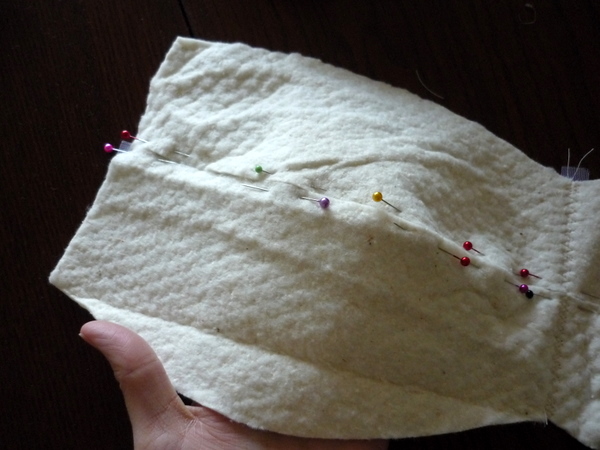 You may find it easier to sew the butted seams with the seam binding side up: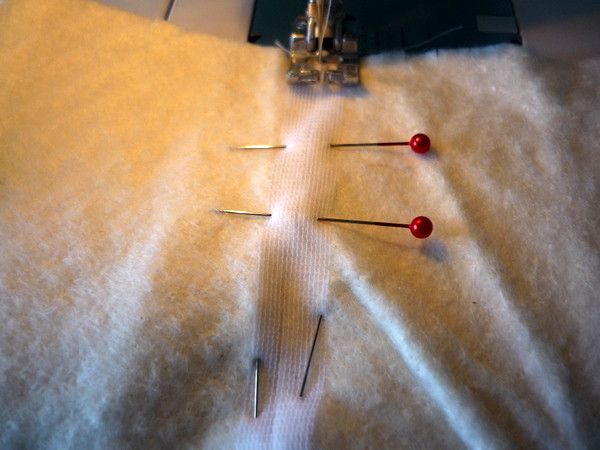 When the cotton-batting bodice is all constructed, it will look something like this: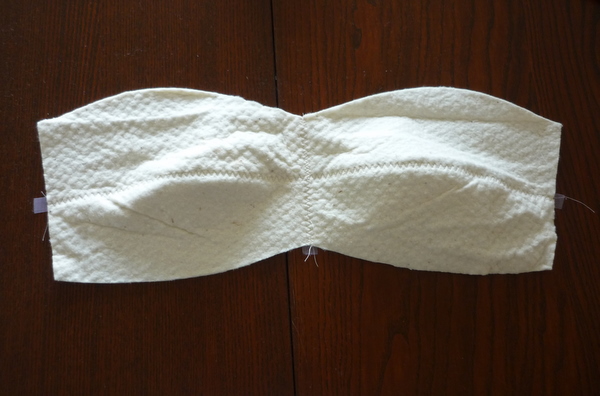 Now, depending on your dress, this might be all the padding you need! This extra layer will cushion against things showing through if the weather is cold, and add a bit of shape to your bodice.
I'll probably consider adding a layer of cotton batting to any dress I don't want to wear a bra with, but that doesn't need a lot of extra padding.
Next up: we'll add padded bra cups to this padded bodice layer!