Today I want to change it up and share a bit of inspiration from the wild. I so often spot Sewaholic makes on Flickr or blogs that totally impress and excite me! Since my cat doesn't seem to share my enthusiasm, I think it's high time I start sharing some of these gorgeous finished garments over here on the blog more often.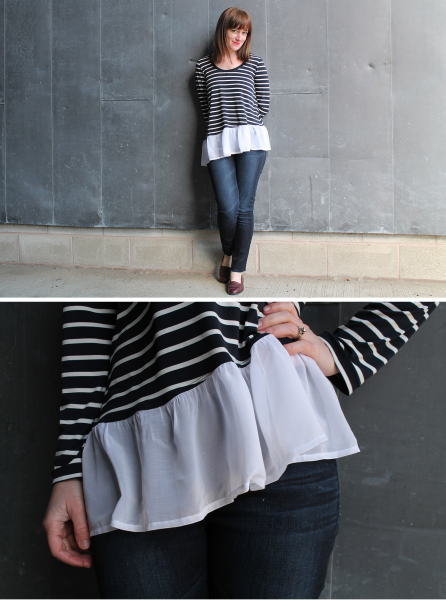 I'm in love with this Renfrew hack by the lovely Katy over at Katy & Laney. It's inspired by an Anthropologie top. Bonus: Katy did a tutorial so that you can make one as well, if you'd like!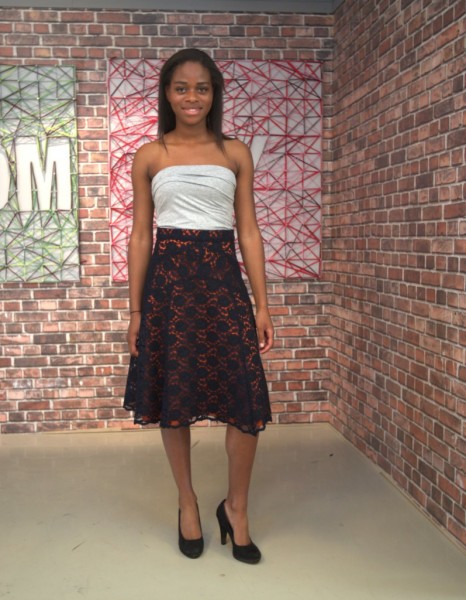 Did you know that there's a Norwegian version of the Great British Sewing Bee? It's called "Det Store Symesterskapet", and Anne from Topstitched is one of the contestants this season! Anne was kind enough to e-mail us to share the Gabriola Skirt that she made for one of the challenges on the show. Read her blog post here. Isn't it amazing? I love the combination of black lace and red lining. The length is perfect too!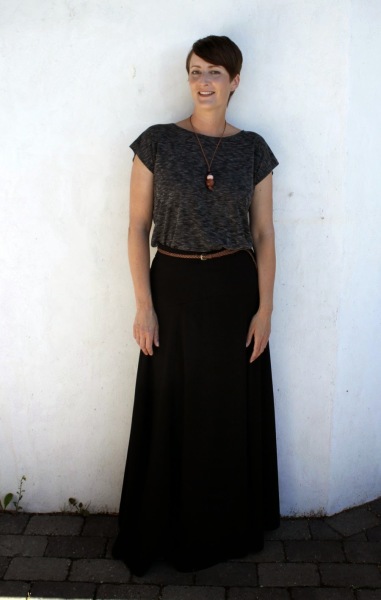 Speaking of Gabriola Skirts, this one from Groovy Baby and Mama is so perfect and classic! Makes me want to sew myself a simple black version, what a great wardrobe staple. I love Trine's styling too, as always.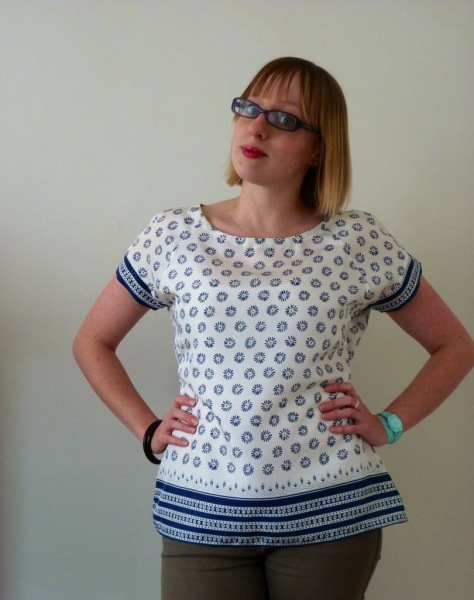 Here's a great Belcarra Blouse from Kirsten over at Fifty Two Fancies. I love the use of the silk border print, and Kirsten did french seams and hand stitched neck binding. Impressive. It's perfect!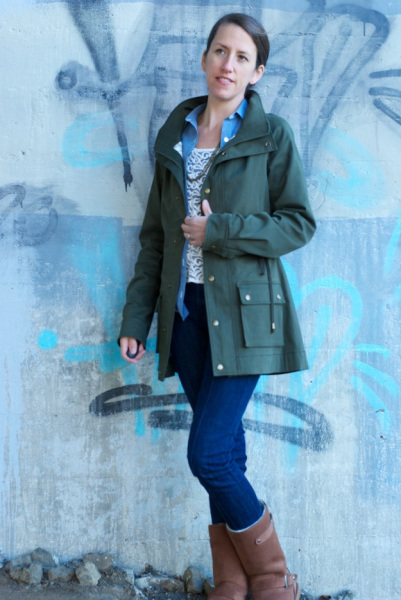 I know I'm a bit late to the party, but I had to share this military style Minoru from Kelly at Cut Cut Sew. It's a wonderfully customized version. I love seeing sewists put their personal spin on a pattern. Kelly added pockets, added front flaps over the zipper, changed up the elastic waist to a drawstring, among other things. Read all the details on Kelly's blog here.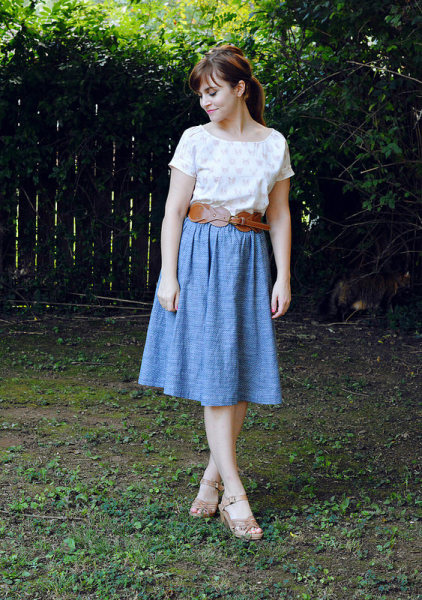 Check out this head to toe Sewaholic outfit from Miss Make! In September and October, Devon taught a couple of classes for the Belcarra Blouse and the Rae Skirt over at The Fabric Studio in Nashville (one of our lovely retailers). I love this outfit so, so much!
So there's a little inspiration for you! I'd love to do more of this type of post in the future. Be sure to share your makes with us. You can simply send us a link though our contact page, post to our Flickr Pool, or through Facebook or Twitter.