As promised, here it is – the 200 Follower Giveaway!
First, thanks so much to all of you who read my blog and follow me. I am lucky to have such awesome readers, both the brilliant expert seamstresses who share their knowledge, the beginners and newbies, and of course, friends that don't sew but read about my adventures anyways.
On to the giveaway!
You might remember the rather popular 100 Follower Giveaway, which was a pound of vintage buttons. It was so much fun, I wanted to do it again! Especially because these are in limited supply now – Button Button is nearly out of stock on the pound bags! (If you're in the Vancouver area, get them while they last…)
The winner of the 200 Follower Giveaway will receive one pound of vintage buttons from Button Button, from the 1950′s and 1970′s. Assorted colours, shapes, sizes and materials – imagine the possibilities!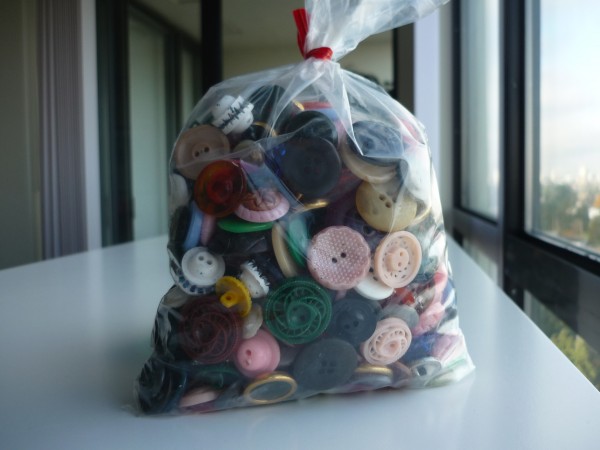 How to enter – three possible ways!
1. Enter by leaving a comment ON THIS POST.
2. Enter by tweeting about the giveaway (and then come back here and leave me a comment, letting me know you did.)
3. 'Like' Sewaholic on Facebook and follow with Google Friend Connect – or just leave me a comment if you already do!
Yes, you get three chances to win if you do all three! Just be sure to leave three separate comments, one for each entry, so I can add them up!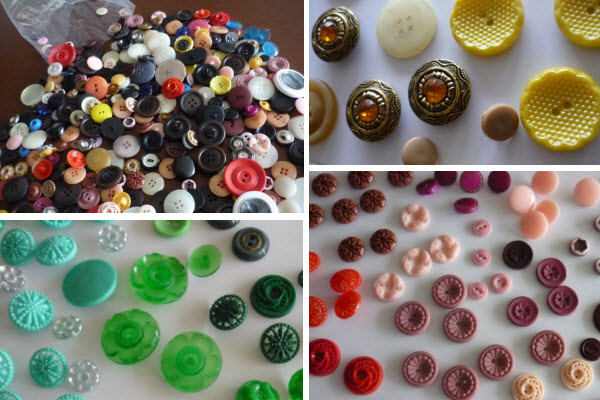 Who can win?
Everyone! This giveaway is open to all readers, with or without blogs, in all countries! You can enter until Friday, November 12th by leaving a comment on this post.
I'll mail out the prize to the winner on Monday, November 15th.
So ready, set, go! Comment away!