Wow! You guys are awesome. I'm now up to 100 followers on Google Friend Connect!
Which means it's time for a 100 Follower Giveaway!
And I've picked something I think is so awesome, I wanted to keep it for myself. Ok, I'll be honest, I DID keep it for myself the first time I bought it. And the second time… but the THIRD time, it's for you! (Get your entries in quick, before I'm tempted again…)
Ages ago, I wrote a little post on Button Button, and called it the candy store for the sewaholic. Well, do I have a bag of candy for you…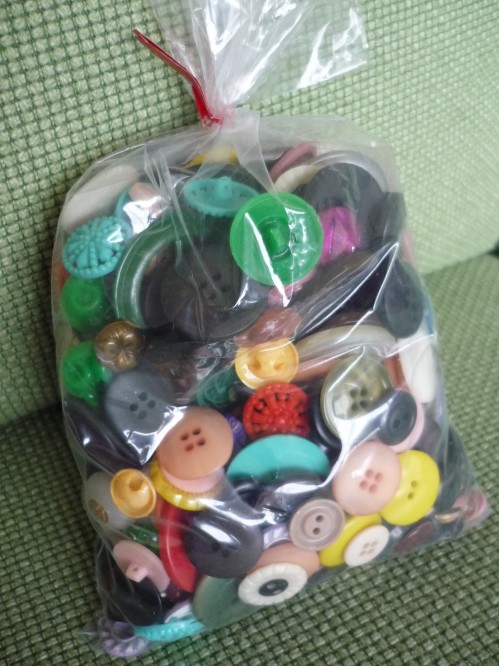 One pound of vintage buttons! These buttons are from the 50's and 70's I'm told. You'll receive a variety of plastic, cellulose, and metal buttons in all kinds of sizes and colours.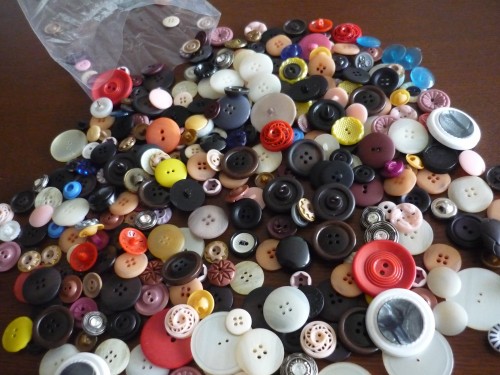 If you're anything like me, you'll spend hours sorting and admiring your button collection.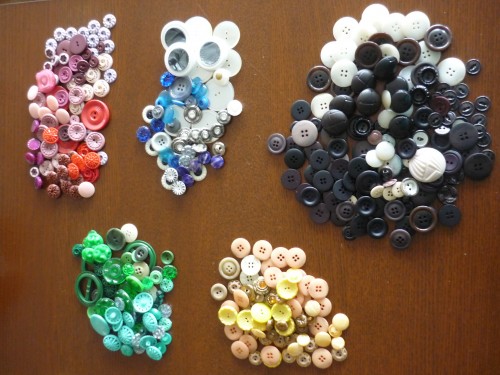 Look at some of these beauties! This isn't the actual pound I'm giving away, this is the one I opened up and kept. I didn't trust myself to open up the bag I wasn't planning to keep!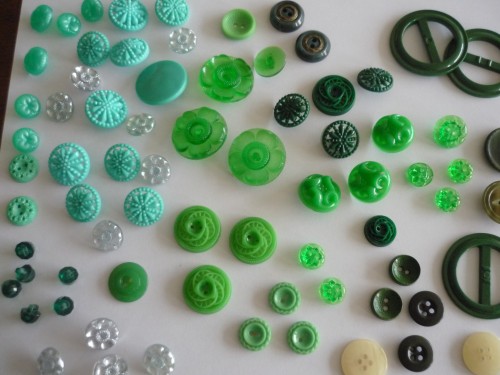 I spent way longer than I should admit just playing with the buttons and grouping them together, imagining all the possible uses.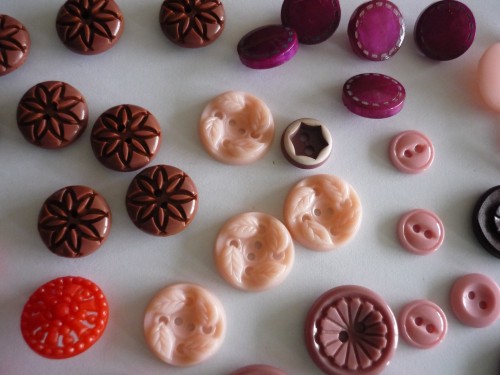 Some styles will have multiples, sometimes there will just be one very cool single button.
I thought this would be a cool giveaway because so many of you live in areas where fabric, buttons and sewing supplies are rare or hard to find. And I have Button Button just a short car ride away!
Here's the deal: leave me a comment on this post telling me what you'd do with a pound of vintage buttons. OR, share the most interesting use of buttons you've seen, bonus points if you link to something you've created! I'll pick a comment randomly to win.
The giveaway's open to all countries and will close Tuesday, July 27th. (Have to cut it short as I'm going out of town!) I'll announce the winner that week, and mail off the prize before I go on vacation.
Thanks everyone for all the support!