Hey, everyone! Exciting news for me. I'm going on holidays starting next week, yay! It's been years since I had a vacation. And even more importantly, this will be the first time I take a real break since starting Sewaholic Patterns. It's about time! It's scary, being away from my business, but I know I'll come back refreshed and ready to work even harder.
I debated pretending I was here the whole time, but then I decided it was better not to. I'd rather you know that I'm not actually here to reply to comments or questions – and also that it is possible to have a holiday while running a business! It's not all work, all the time. (Well it is, most of the time – just not for the next little while!)
You probably have questions, like what happens if I place an order, and will the blog be silent the whole time, and where are you going?
What about orders?
Orders will still ship! I'm arranging to have someone fill in while I am away and make sure that your orders get out to you quickly. But just in case, it's best to get your orders in now before I leave!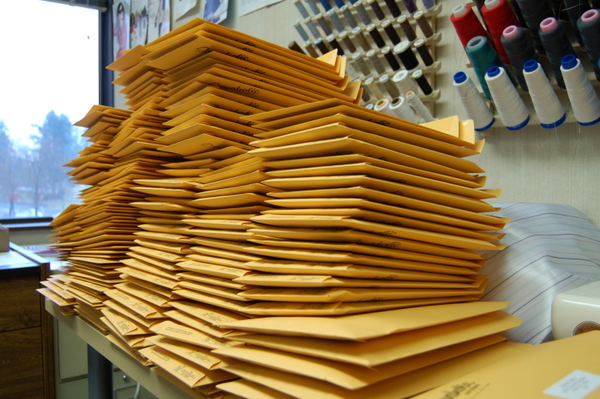 How about the blog?
I've scheduled a couple of interesting and useful posts to go up while I'm gone, to keep you entertained! But I won't actually be here to read your comments until afterwards. If you see someone ask a question in the comments, and you know the answer or have a suggestion, I'd love it if you can jump in with your two cents! It will be a little quieter around here while I'm gone, but it won't be complete silence.
Where am I going?
Ah yes, good question! Mr Sewaholic and I are packing up the Smart Car and heading out of town! (So I can only take a small suitcase and only a few pairs of shoes..) We're heading south in search of warmer weather and adventure!
We'll be driving down through the USA, visiting fabric stores (and now yarn shops! Lucky Mr Sewaholic, right?) and relaxing. I'm only kidding about touring the fabric and yarn shops, I want to see the sights and relax. Besides, there isn't room in the Smart for fabric or yarn, just the essentials. I'm hoping we can make it to the Grand Canyon! (I promise not to do this – terrifying!)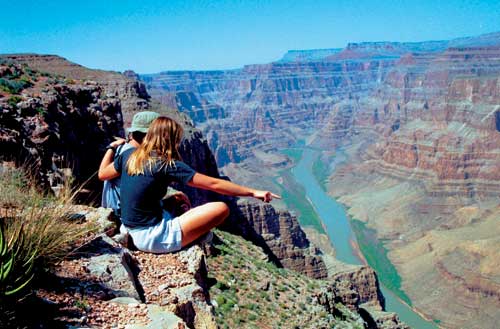 I'm hoping that everything goes really smoothly while I am away, but if mass disaster strikes, I'll clean it up when I get back! It sure is hard to step away your business when you're doing something you love doing every day. I'll miss you guys! Although I'm finding it hard to leave, I also find that when I'm away from the day-to-day, I come back even more inspired and full of fresh ideas.
So I'll see you near the end of July, recharged and ready to go! Do you have vacation plans this summer? Plans to relax and enjoy some quality sewing time? Whatever you're doing, I hope you have a great one!