I'm thrilled to announce that the Sewaholic Patterns Store is finally open for business! The web store is set up, ready to go and fully stocked with Pendrell Blouse patterns.
Click the image below to visit the store!

And the best part: the patterns are officially in stock! Late Friday the envelopes, instruction sheets and pattern tissue arrived. I spent the weekend stuffing tissues into envelopes, instruction sheets into envelopes, patterns into shipping envelopes. Lots of stuffing – and not the kind that goes with turkey!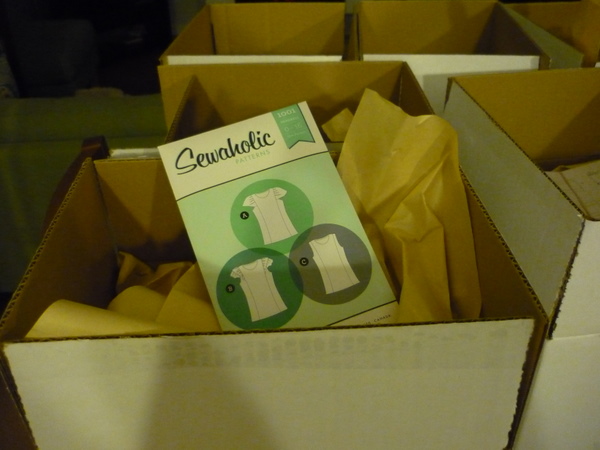 I also have great news to everyone who pre-ordered the pattern, your orders are in the mail! I'm happy to tell you every order shipped out this weekend.  (That's a lot of envelope-licking!) You'll receive them in the coming weeks, depending on how far away you are. Thanks again for your support!
That's all for now! It's been a crazy busy week, but definitely the good kind of busy. Hope you all had a fantastic weekend!