Hello, everyone! Exciting news today. The Sewaholic Patterns shop has been completely revamped and improved, with better features and a fresh design. Take a look!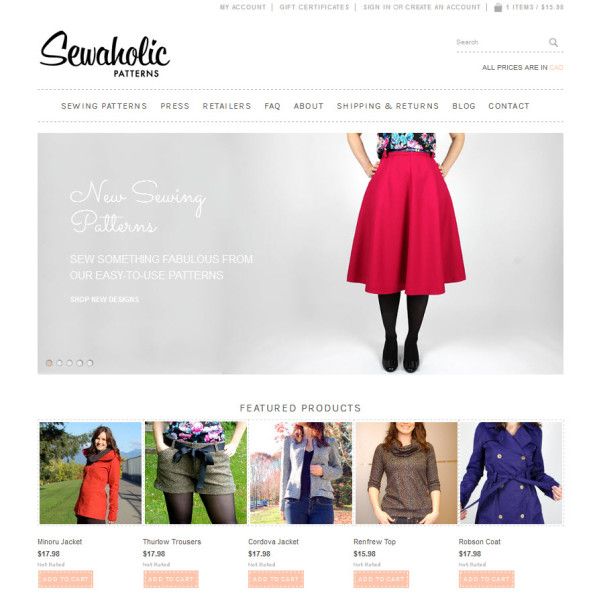 I wanted to give you a better, easier shopping experience with more features and benefits. Here are some of the improvements we've made!
Your Account
You can now make an account! This makes it easier and faster to check out. You can save addresses and not have to re-type them every time you shop. You can see the status of your order, a list of previous orders, and you can even add products to a wishlist!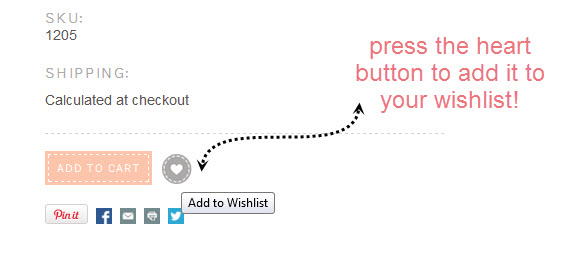 I'm really excited about being able to offer accounts. Of course, if you don't want to make an account, you can simply check out as a guest. (But then you have to type your address each time. Less typing means more sewing time!)
Gift Certificates
I've wanted to offer gift certificates for a while, and I'm really excited that our new store has this feature! Just in time for the upcoming holidays. Give a gift certificate in any amount from $1 to $1000.
Easier Navigation
Sort patterns by price, by newest, by category, alphabetically, or by best-selling. On each product there's a 'Quick View' for faster ordering. I can add more images to each product now, and under the product images there's a helpful section showing which products other customers also viewed.
All of the functions that make suggestions, such as 'Customer Also Viewed' and 'Current Top Sellers' are created using actual data from the store. It's not something I set up or adjust. Which is neat, it's really showing you what's popular now and what people are looking at!
Mobile-Friendly.
Shop for sewing patterns from anywhere, on your mobile phone! The new webstore design will shrink into an easy-to-use mobile format that fits the screen of your device. Pretty neat, eh?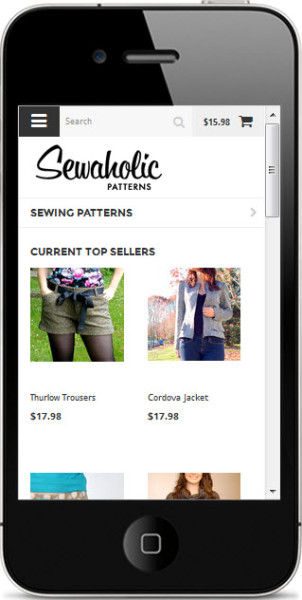 Better Checkout and Payment Options
You can now pay by credit card, without Paypal! You can even pay by American Express now, as well as Visa and MasterCard. (But you can still pay by Paypal if that's your preferred method.) Checkout is all on one page so you know exactly how long it's going to take to complete, and can go back and edit fields if needed.
There are a few other things we've added to make it better: the carousel images on the front page, a FAQ and Press page, and a Current Best Sellers function that updates instantly as people shop. We still have all of the great features from the previous system, including discount and promo codes, with even more options. With this new webstore we have the capabilities to do way more than we could before. Look for even more exciting developments to come!
Most importantly, I hope you find it easier and better to use.
Please do let us know if you find anything wrong with the new site! We've tested it thoroughly but you know how these things are. With so many pages and links it's easy to slip up!
If you are still seeing the old site, that's normal. It may take up to 48 hours for the site to appear on computers around the world. Orders placed on the old site will still be processed as normal, along with orders from the new site. As always if you run into any trouble with your order, please contact us and Caroline & I will make it right!
Have a wonderful weekend, everyone!