I promise I'll stop announcing every time a new wholesale order comes in… soon! Right now it's just the most exciting thing and I love sharing it with you guys! (Plus, what if it's your local store? Wouldn't you want to know?)
I'm happy to annouce that Spool of Thread is the latest store to carry the Pendrell Blouse pattern. It's wonderful to be in a local store! Now Vancouver-based sewists have somewhere to pick up the pattern. Instant gratification! Besides, don't you want an excuse to drop by?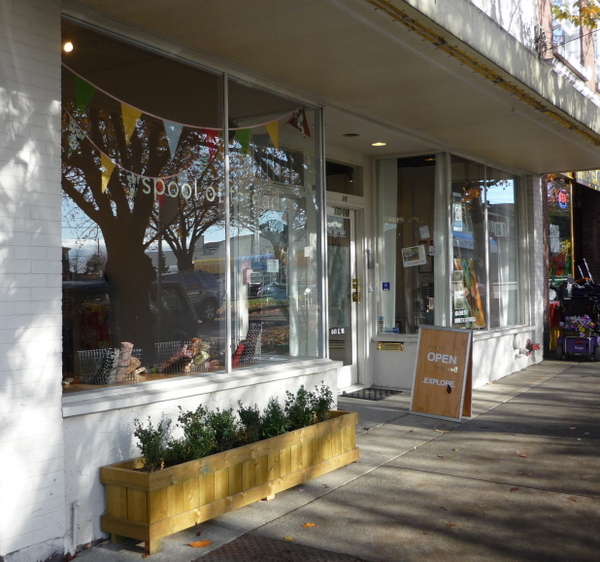 If you don't now, you definitely will in the New Year! I overheard very exciting news of silk and cotton voiles arriving, which would be lovely in the Pendrell Blouse! (You heard it here first!)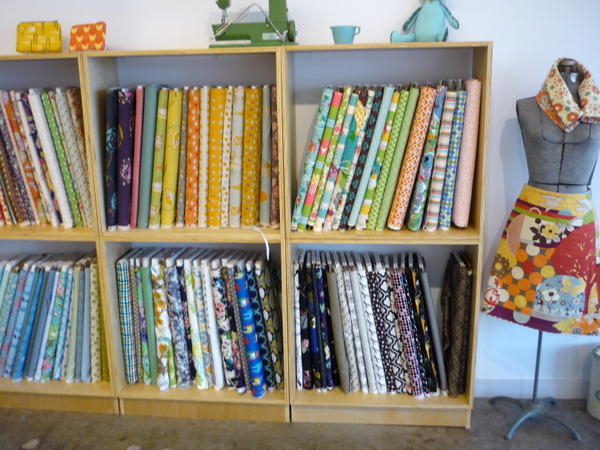 Don't you find voile one of the hardest fabrics to track down, in stores? I was searching for some voiles and lawns yesterday, so I'm thrilled to hear Spool of Thread may have just what I'm looking for. Just in time for Spring sewing! (Yup, I said it, spring sewing. Might as well get a head start since I hardly did any winter sewing!)
Check out SpoolofThread.com for more info! I hope you are all having a lovely Saturday!