Hey, everyone! Still getting the office set up in here, but I wanted to share this awesome bit of info with you guys. There's an article in the November 2012 issue of Threads Magazine all about independent pattern designers, and I'm mentioned in it!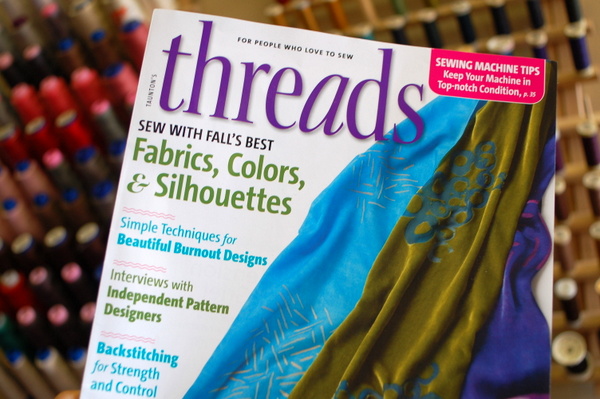 The article features several independent designers sharing bits of wisdom about their pattern companies. (Can you find the Sewaholic pattern?)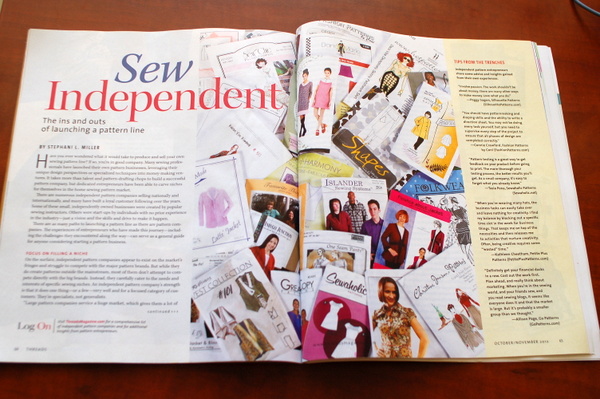 I'm even quoted in the sidebar, which is beyond cool.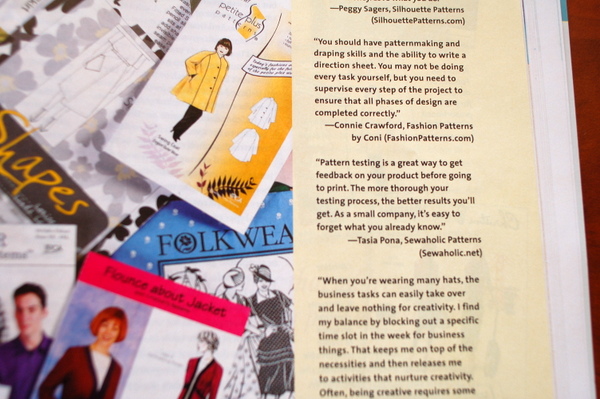 I bet many of you are curious about how to start a pattern company, or want to read about how your favourite designers started their lines. This is the feature for you! Read advice, suggestions and learn about new pattern companies.
There's even resources listed that could help you start your own pattern line, including websites, books and printing services. I wish I'd read this article back when I was figuring out how to set up my company! It's a great starting point and gives you a look into the behind-the-scenes world of designing and marketing sewing patterns.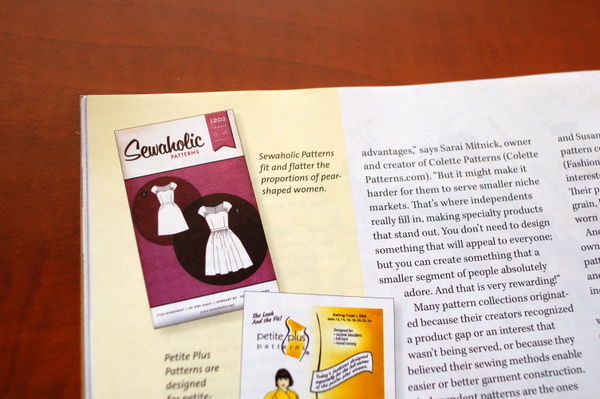 I'm so excited to be featured in Threads, an amazing sewing magazine! I'm delighted to be mentioned alongside established and successful pattern companies and thrilled that the information I provided was interesting enough to be included. Thank you Threads Magazine and Stephani Miller for asking me to participate!
Here's a link to the digital issue (although I believe you need to be a subscriber to access it) and a huge list of independent pattern companies on the Threads website. If you're looking to buy Threads in your area, I've seen it at my local bookstore and even the grocery store – anywhere that carries specialty magazines.