One more week of outfits to go! I keep reaching for the same items over and over, and today's no exception. Love this skirt! The buttonholes were daunting, but I'm so glad I finally finished it!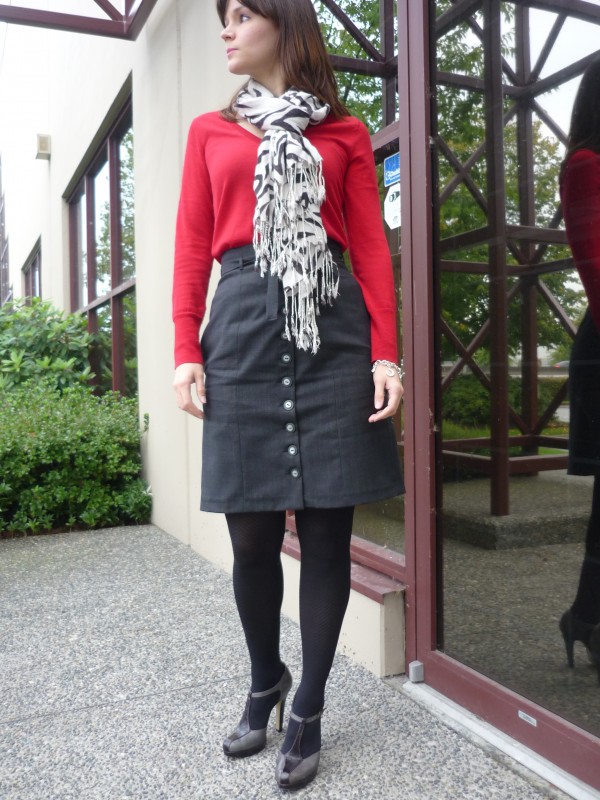 What I'm Wearing, Day 23:
Self-Stitched Skirt: Beignet by Colette Patterns, in wool with bemberg lining
Shoes: Nine West, bought Boxing Day 2009.
Sweater: Gap, also worn in this outfit
Scarf: from my sister's closet
See the skirt in more outfits here! (Wow, I've already worn this skirt 4 times this month.)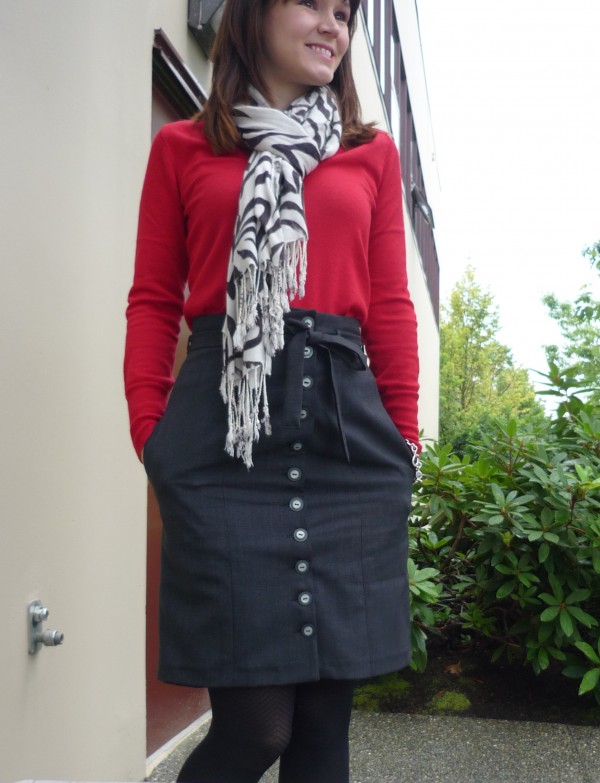 Keeping it short and sweet today. It's a busy weekend for me: birthday party, volunteering, family dinner, and of course, sewing!
Happy sewing and have a fantastic weekend everyone!