I first spotted Sylvia's Pendrell blouse on instagram, and it was love at first sight. The delicate pale pink fabric and bright sun-kissed photo made me look at the pattern with fresh eyes. Did you know that the Pendrell Blouse is the first ever release by Sewaholic Patterns? It's hard to believe that was over five years ago. I love that ruffles are making a comeback and this pattern is still super cute, even after years have passed. Read on to see not one, but two Pendrell blouses made by Sylvia, and the most adorable mini Pendrell blouse I ever laid eyes on.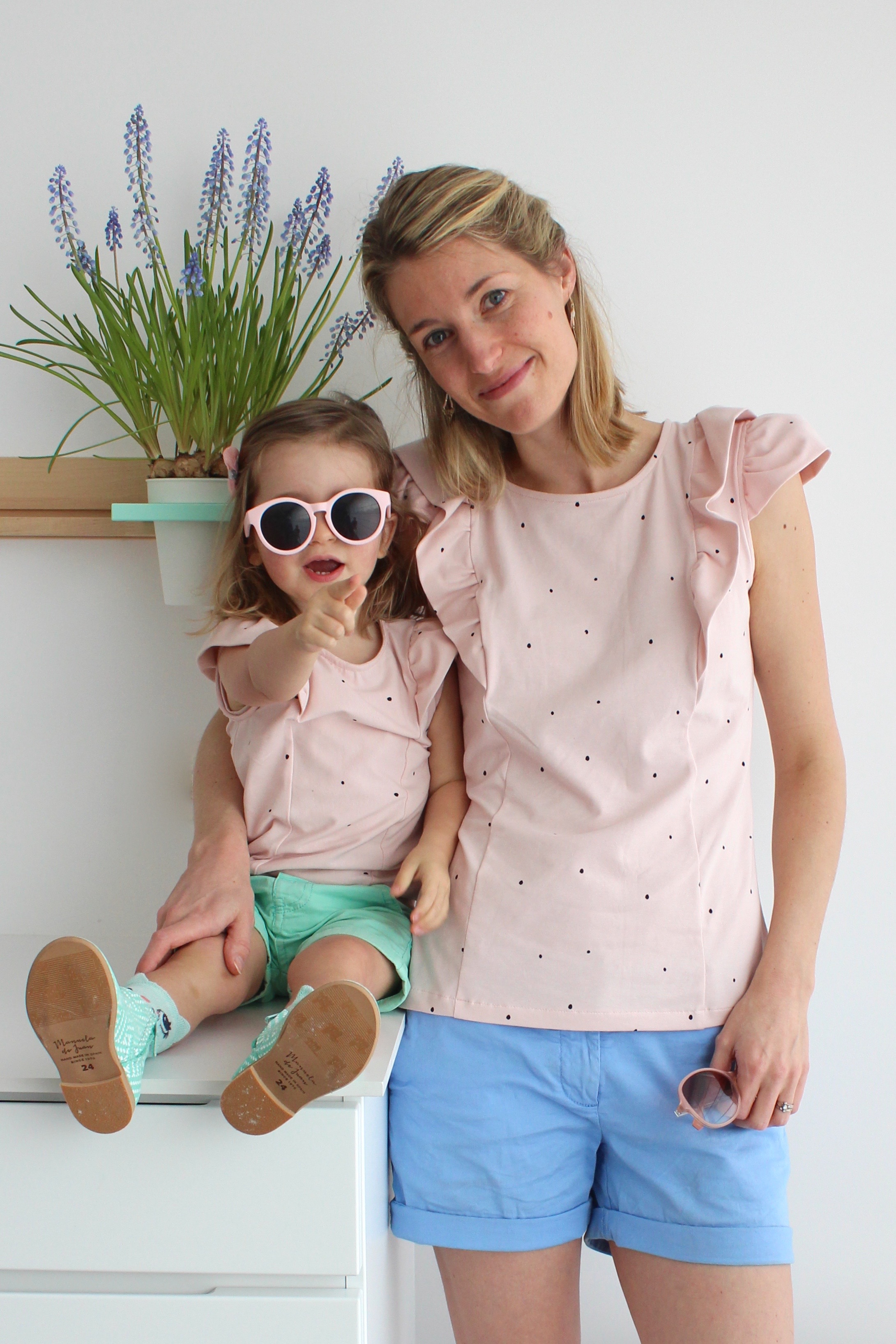 Where can we find you online? 
You'll find me at Lily & Woody, Instagram here, and Facebook here.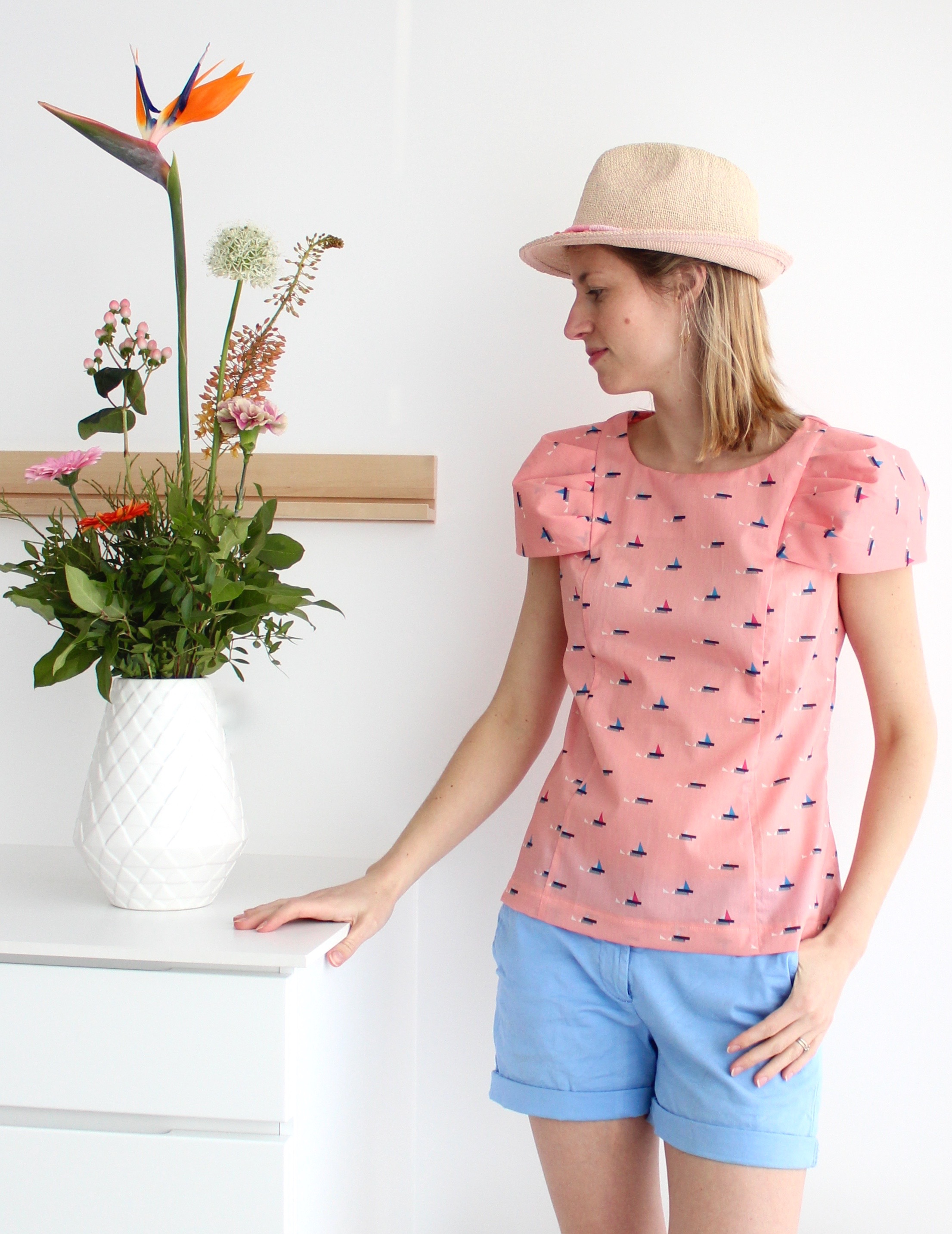 How and when did you learn to sew? 
I learned to sew about two years ago, when I was at home for 7 months with my newborn daughter. Leaving my baby to follow workshops was difficult, so I learned most of my skills online, browsing trough all those inspiring blogs. Recently I developed an interest in pattern design. Together with my friend Marte from Compagnie M, I developed my first pattern: the Lila dress & jumpsuit, named after my daughter. The pattern is especially suited for knits and it includes 3 different types of dresses and a jumpsuit for girls and boys from 0-2 years.
How would you rate your skill level? 
If I had to rate my level now, I would say intermediate, because I never followed proper sewing lessons.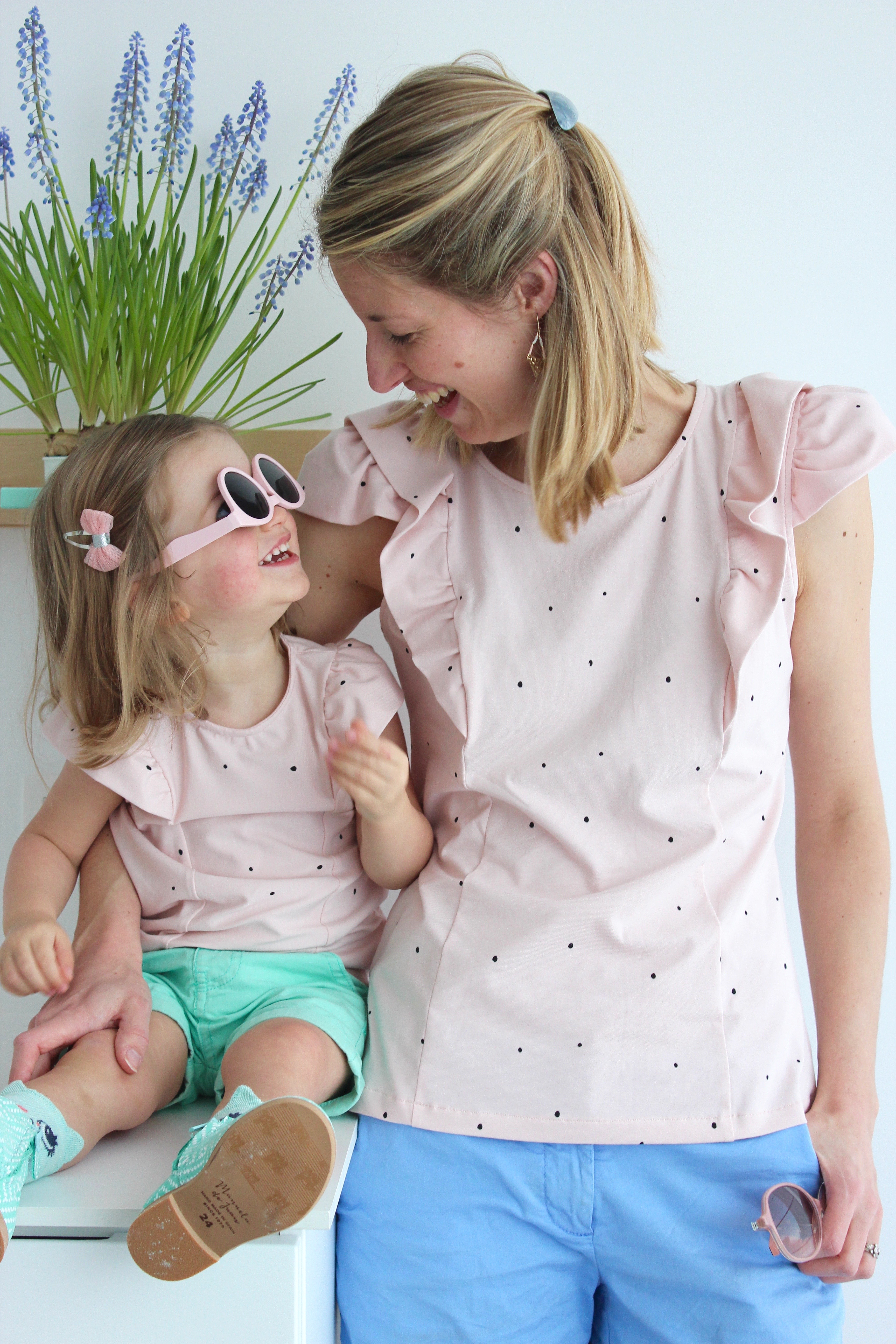 Pattern: Sewaholic Pendrell Blouse
Tell us about your make. 
I bought the Pendrell Blouse pattern last summer on holiday in Vancouver, what a great city to live in! My first Pendrell blouse I made in a jersey knit fabric and I loved the result! Ruffles are everywhere in the spring collections in Belgium, so I went for the double ruffle option, between the princess seams and an additional ruffle cap sleeve. For my two year old daughter I made a matching mini Pendrell blouse. Size 6 of the pattern is a perfect fit for me. The only change I made, is that I shortened the blouse about 4 cm. Sewing this blouse went very smooth and quick. That is off course due to the jersey knit, which I sewed for a big part with my serger. Since I was so happy with the result I immediately started working on a second Pendrell in a lightweight cotton fabric with a nice drape. This fabric is so delicate, perfect for a summer blouse, but unfortunately I only bought 1 meter. I managed to cut all the pattern pieces, except for the neck binding, so I finished the neckline with facing. This time I opted for the pleated sleeves, which I find very original. Now I've tried every option of the pattern and I think this is the perfect blouse pattern for me. I love my two pink blouses and I can't wait for summer to start!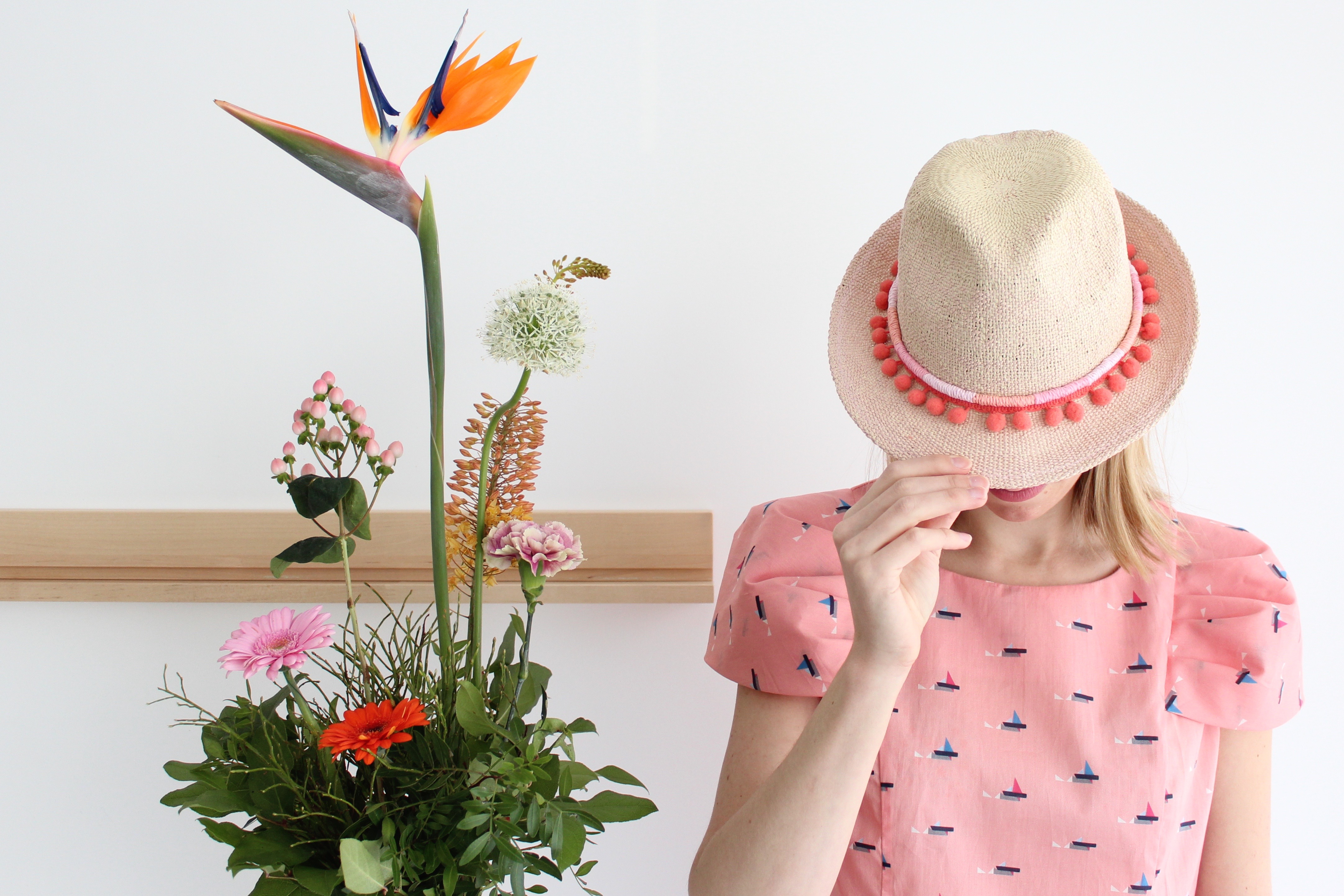 Be sure to visit Sylvia on her blog: Lily & Woody.