Here's something new: Seamstress Spotlight! Seeing what you make with Sewaholic patterns is the best. So great, in fact, that sometimes we wish we could delve a bit deeper into the garment and the seamstress who made it. That's how this series was born.
Our first featured seamstress is Pauline Alice of Pauline Alice Patterns & blog! When we saw her Cypress Cape, we knew we had to share it with you.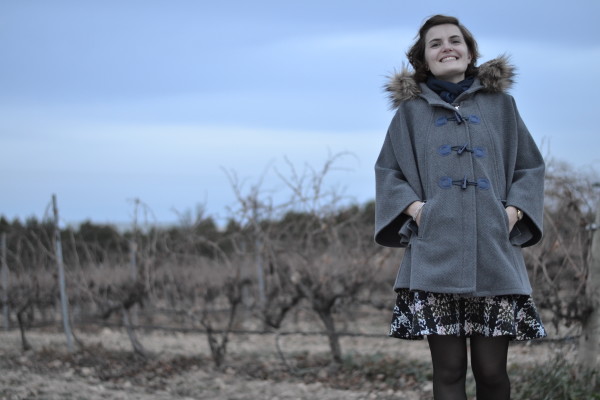 Where can we find you online? 
You can find me on my blog as well as my sewing pattern shop. On the blog I share sewing tutorials and makes from either my patterns or other sewing patterns company I love. And on the shop, you'll find all the Pauline Alice patterns available in print or PDF download.
How and when did you learn to sew?
I learned to sew as a teenager but didn't take it seriously until 2010, when I moved from France to Spain. I've always been very interested in fashion and being in a foreign country where I didn't know many people at first, I started sewing and reading lots of sewing blogs online (Sewaholic being one of the very first I found and loved by the way!). This is also how I learned sewing techniques, through online tutorials and books… and lots of practice.
How would you rate your skill level?
By now I think I could qualify for advanced even if there's still so many techniques I need to learn. That's the great thing with sewing, you've never finished to learn new tricks.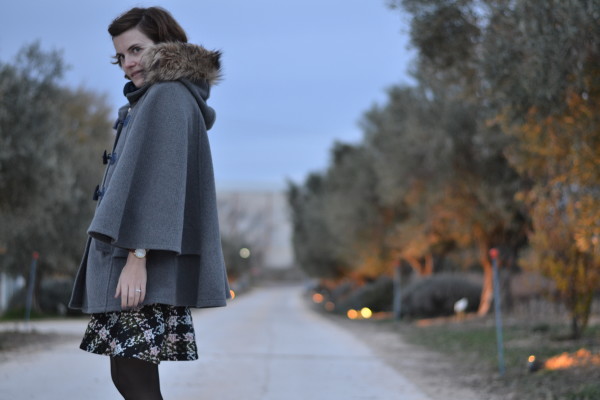 Pattern: Cypress Cape
Fabric: Grey boiled wool and faux-fur from my local fabric shop in Valencia, Spain.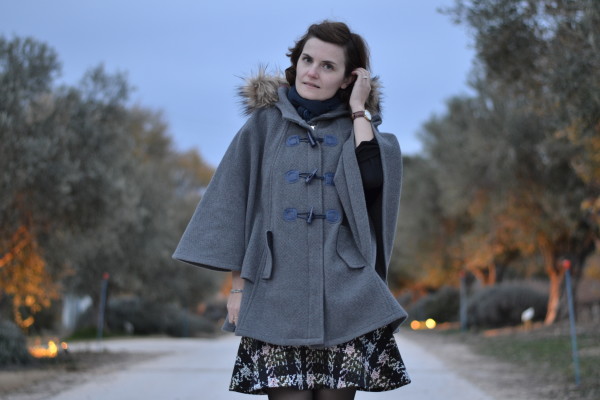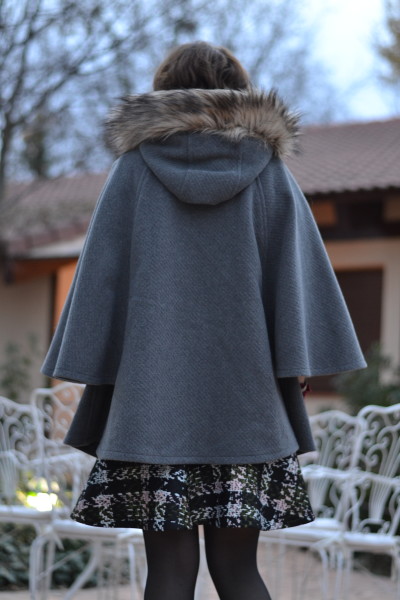 Tell us about your make.
I loved sewing the Cypress cape. When the Vancouver collection came out, I knew I was going to order a few of the patterns, even if I'm not really into sewing active-wear (too difficult to find the fabrics needed here). But I love capes and the Cypress looked very comfortable and easy to wear thanks to the sleeveless bodice and wide cape "sleeves". I wanted more of a preppy look and found a great boiled wool with enough drape, even if it's on the heavy side, and changed very few things. I eliminated the folds on the back piece, changed the velcro closures for toggles and added fur trim to the hood, that's it! And as the boiled wool doesn't fray, it saved me some time finishing the seams, they are just pressed, trimmed and topstitched. I started working on the cape on a Saturday morning and I was able to wear it on Sunday for a bike ride! It's a really easy make. If I make it again, it would be in a lighter fabric, as recommended in the instructions, as some seams were quite voluminous and my sewing machine had a few complaints ;-)
Thanks Pauline! We love your Cypress cape.
Stay tuned for more Seamstress Spotlight features in the coming weeks!