Today we're featuring Charlotte Vlek and her Nicola dress! I love how playful this dress turned out. I think this is in part thanks to the fabric, but also, Charlotte just looks so happy in these photos! Here's what Charlotte had to say about this make…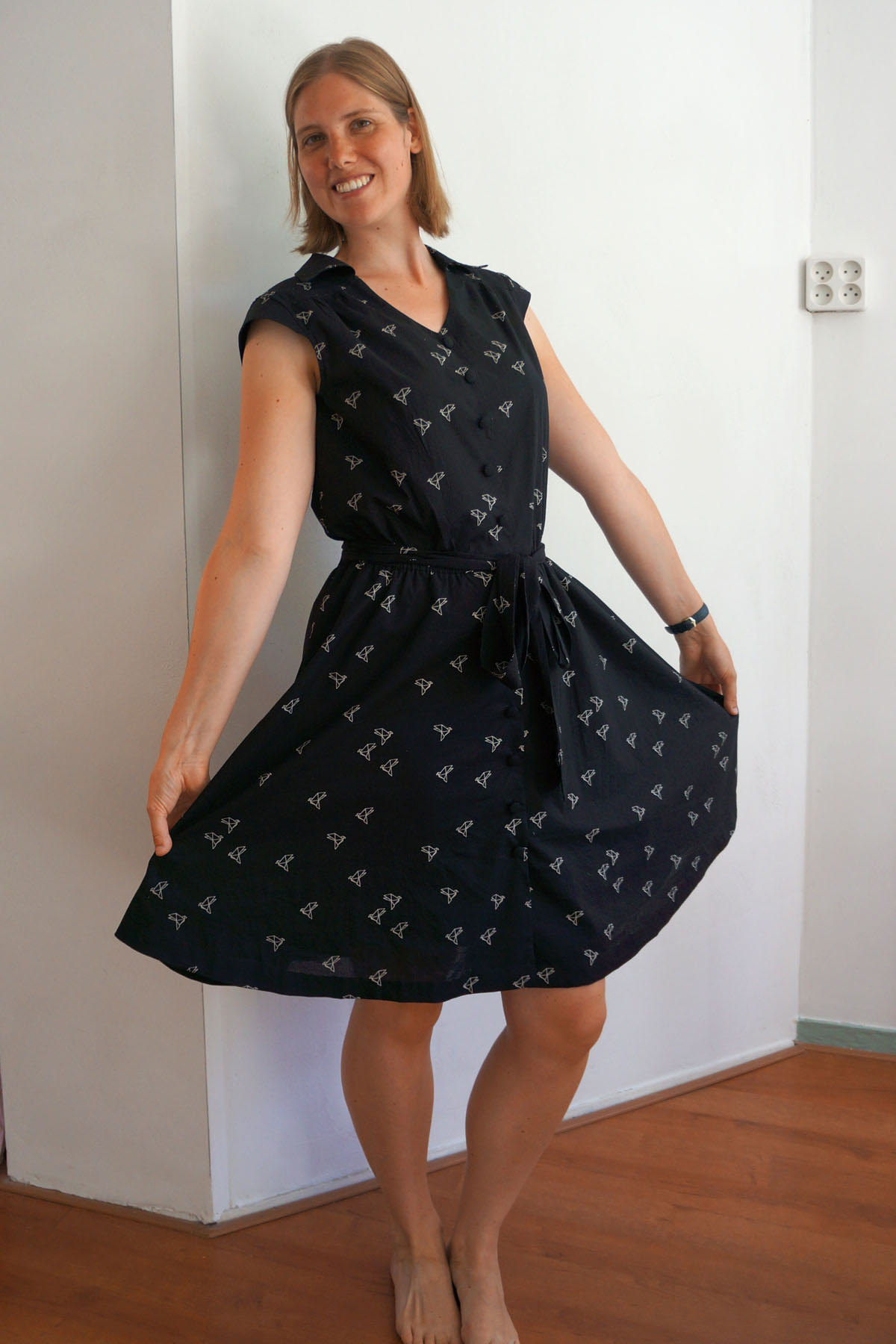 Where can we find you online? www.stoffigeblog.nl (in Dutch)
How and when did you learn to sew? 
[I was] taught by my mom when I was little. I only really got to sew clothes that I actually wear in the last few years or so, thanks to helpful blogs and indie patterns!
How would you rate your skill level? Intermediate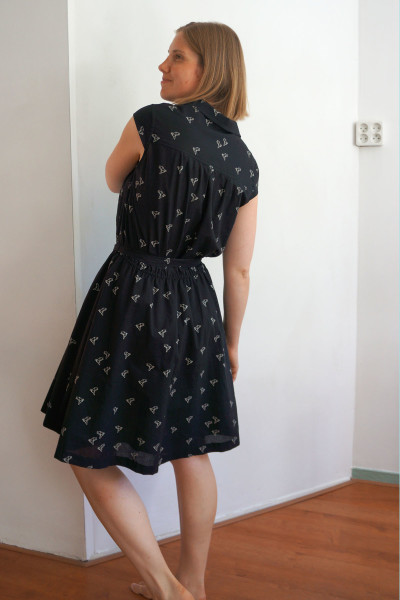 Pattern: Nicola Dress
Fabric: Atelier Brunette Bye Bye Birdie black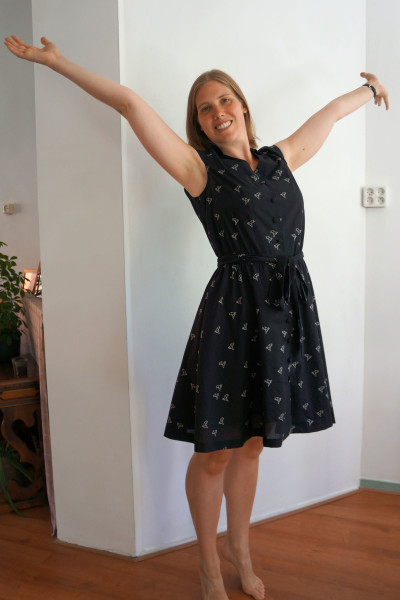 Tell us about your make. 
When the Nicola pattern arrived on my birthday, I took this to be a sign that I should also order the pretty but expensive fabric that I had had my eye on for a while: a pretty cotton voile with origami birds from Atelier Brunette. I think this combination of pattern and fabric worked out really well: the fabric is fun, but not too busy so you can still see the design of the dress.

This Nicola dress is already a real favorite, and I got lots of compliments on it! I love that it looks so put together, while it is super comfortable to wear. It's too bad that I can't really wear this in the winter: due to the loose-fitting style I find it hard to layer, and I also think the style (of the one I made) is just more for spring/summer.

I didn't make too many changes to the pattern, although I'll have to admit right away: the buttons are fake! When I was getting ready to make button holes, I realized the white (!) interfacing might show through. So instead I just stitched the facing of the right front to the left front, and added buttons on top of that. To make it look more like the dress would actually button up, I left the bottom part (below the lowest button) unstitched. If you're wondering how I get into this dress without buttons: it easily slides over my head.

Other modifications I made are lengthening the bodice (a standard adjustment for me, I'm a tall Dutch girl!), but then I hemmed the skirt a few centimeters shorter than it was supposed to be. And I added a skirt lining at the last minute because my skirt part turned out to be see through….
If you're looking for more Seamstress Spotlight posts, you can see them all here!