Every time I go to sew the Renfrew Top, I think of something new to talk about! Today it's seam allowances. (Thought of it just as I went to sew the very first seam.) This is good, bit by bit I'll have answered every possible question about the Renfrew top pattern!
What are the seam allowances on the Renfrew Top? I've made them 5/8″ (1.5cm), the same as all other Sewaholic Patterns. All patterns after the Renfrew Top have the seam allowances labelled on the pattern pieces to make it easy for you, it's the earlier patterns that have it in the instructions only.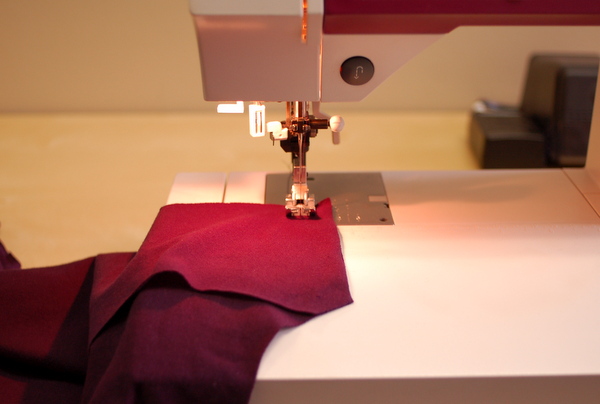 Often you'll see knit patterns with narrower seam allowances, so it's important to check the pattern if you're using it for the first time.
You may prefer narrower seam allowances on a knit fabric. If you're going straight to the serger, a 1/4″ (6mm) seam allowance is probably all you need.
Why did I choose 5/8″ as the seam allowance? One, because it's standard. It's easy to remember that all of the Sewaholic Patterns use the same size range and the same seam allowance. Also, because if you're scared of knits, it's even scarier to sew with teeny seam allowances. Having a generous seam allowance gives you more room to sew confidently. It also provides just a little more room for fitting and adjusting. If you need to add just the tiniest bit at the sides, you can using the space in the seam allowance.
Tell me, which do you prefer when it comes to sewing knits? Standard 5/8″ (1.5cm) seam allowances? Narrow seam allowances? Or would you prefer that the pattern has regular ones so you can choose to trim them down or not?
Here are more blog posts about the Renfrew Top. (Get the pattern here.)