Another Robson Coat from pattern testing to share today! Sasha used a cotton-nylon blend like my sample, I could almost tell just from the photos because it has that same natural texture. (That and she mentioned it in her feedback and blog post.)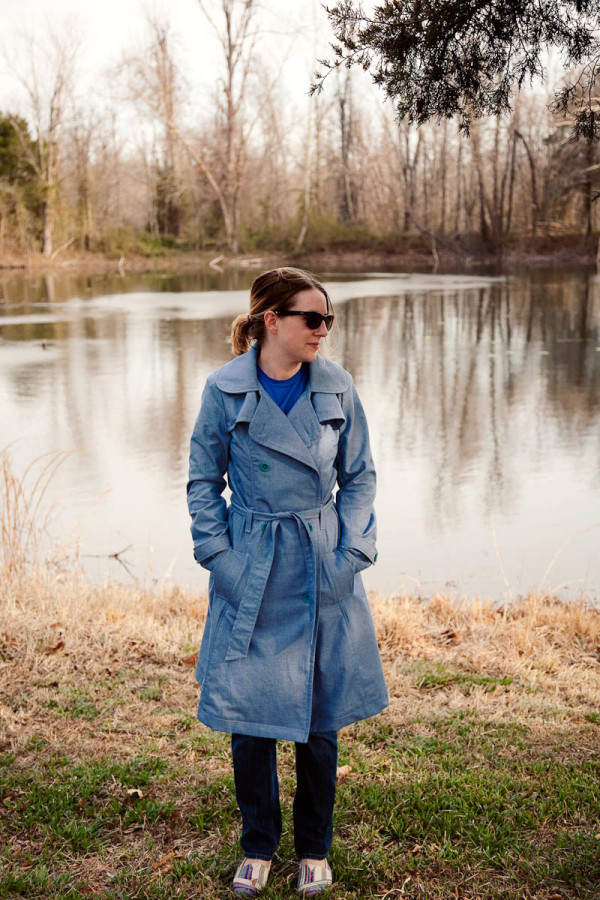 I quite like this blue colour, it's not an in-your-face kind of blue at all and it would go with so many outfits! A great alternative to traditional khaki or black. Sasha, I can't see your eyes but I imagine it would be an amazing colour on blue-eyed women!
My favourite part of her blog post is when she says it makes her feel like a spy! Check out her blog post here for project notes and more photos. Thanks, Sasha!
Want to see more versions of the Robson Coat? (Get the pattern here.)