Last weekend, I escaped the rain and snow and below zero temperatures of Vancouver, to enjoy the sunny skies of San Francisco!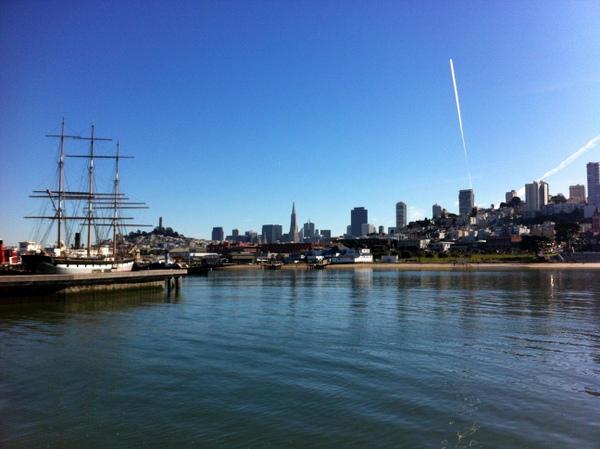 Mr Sewaholic and I made a plan back in December that once we got through the holiday season, we'd treat ourselves to a little getaway. The holiday season can be stressful, so it was so nice to have something to look forward to once the craziness was over.
We rested, we relaxed, we enjoyed the sunset.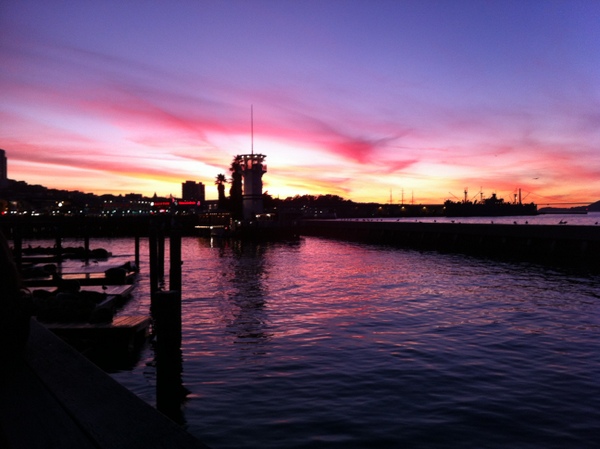 We rode the cable cars!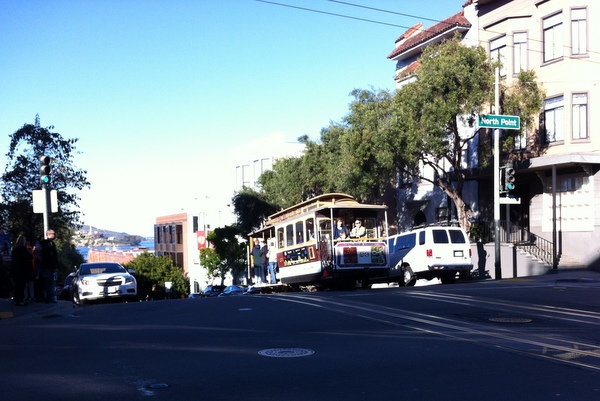 If you visit, get the all-day pass or three-day pass so you can ride all of the transit options easily. It was $24 for three days of unlimited cable car, bus and streetcar access. Otherwise it's $6 each time to ride the cable car. Here is the page that helped me figure it all out.
I won't bore you with too many vacation-type photos. Let's get to the part you want to hear about – the fabric store adventures!
While we were there, I made it a point to visit Britex. It's a famous fabric store that has four floors of fabric, notions, trims, and buttons. I'd been there once before, years before I started blogging, but I was too overwhelmed by the selection to buy anything! (This time, I vowed not to let that happen to me.)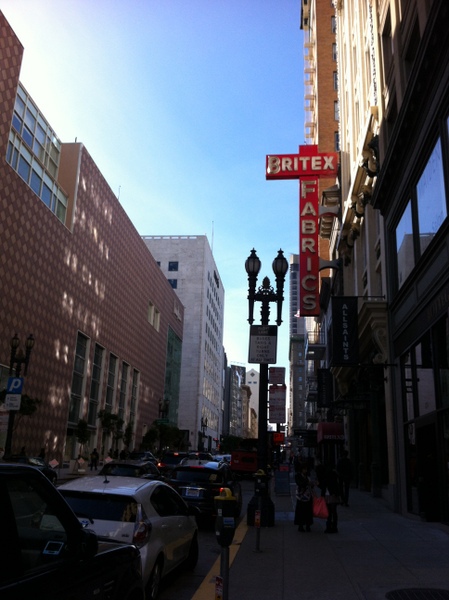 Four floors of fabric and notions and buttons, oh my!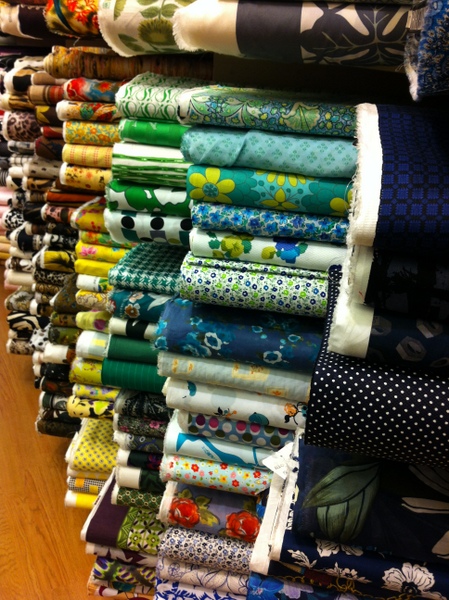 Have you ever seen that many buttons in one room before?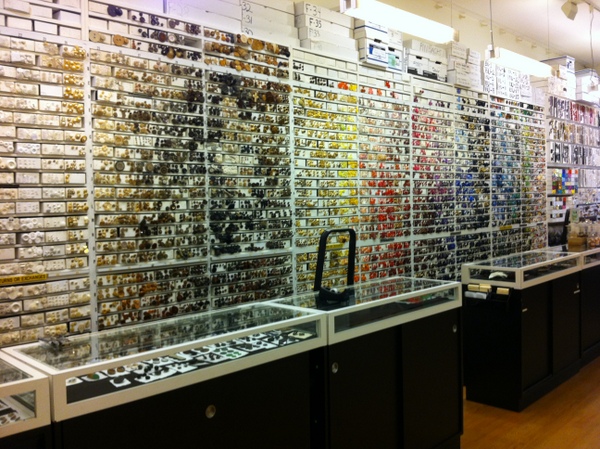 How about trims and ribbons?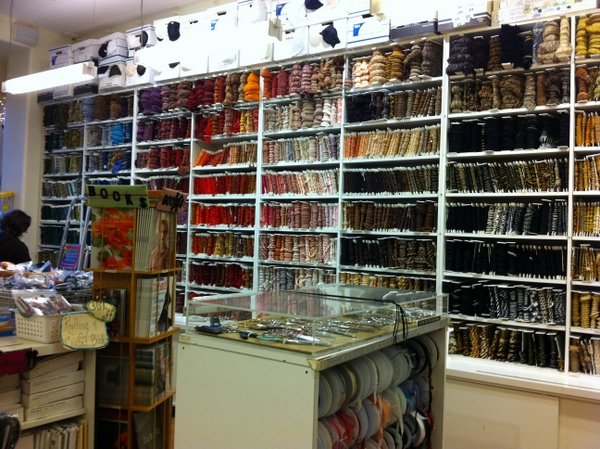 See what I mean about it being overwhelming? There's just so much to look at.
There's a floor full of remnants, although not all of them are what we'd consider remnant prices…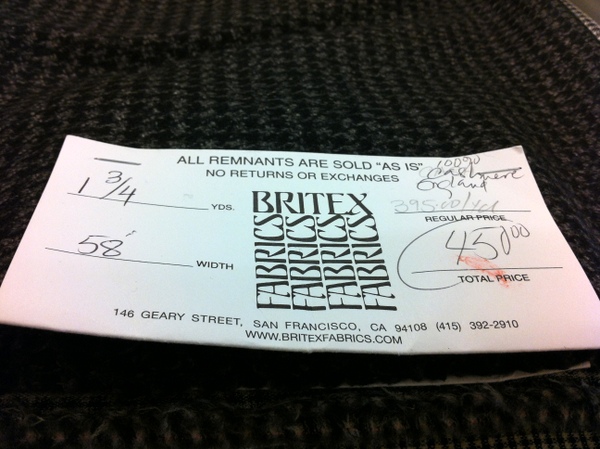 Can you see the regular price on that one? $395.00 per yard.
They have every possible notion you could imagine, from leather kilt buckles to peacock feather trim.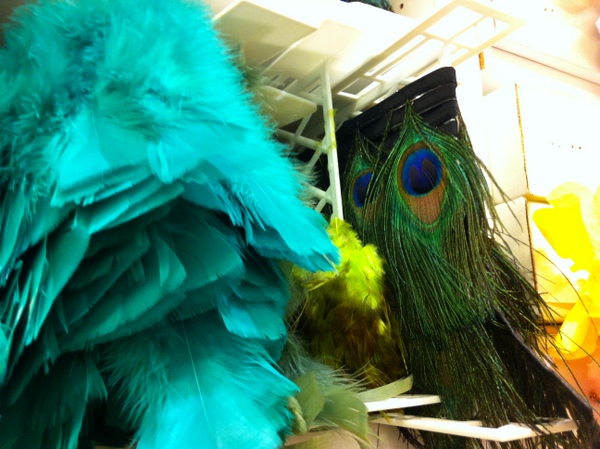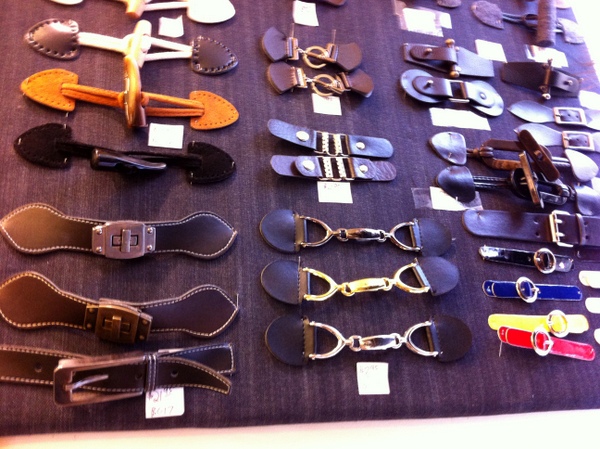 What did I buy? Well, the prices are definitely on the high side. So I limited myself to two printed cottons.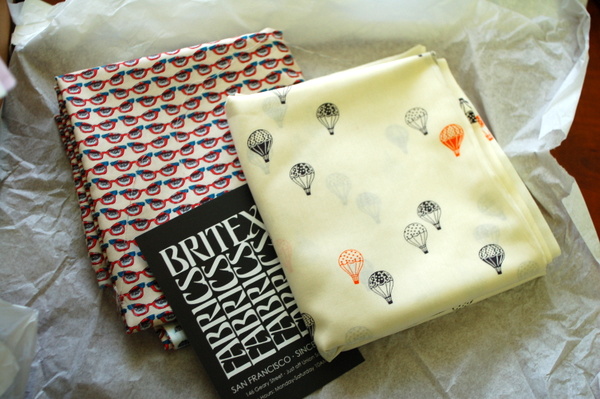 One with little eyeglasses: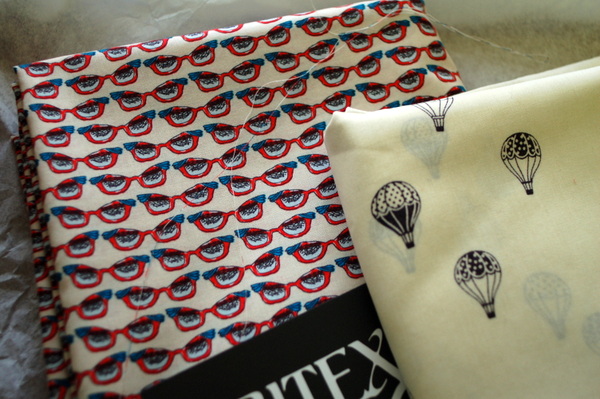 and one with hot air balloons: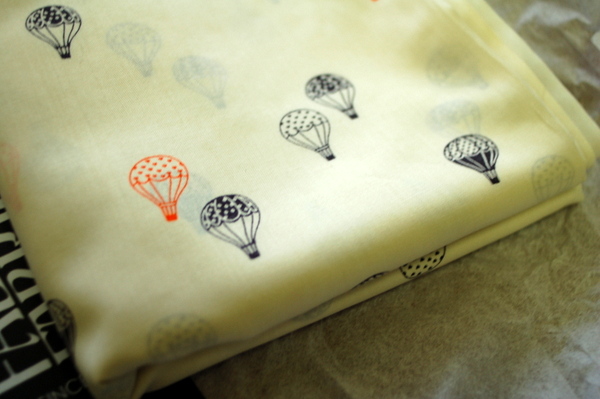 These feel amazing. They might look like simple, regular printed cottons but they feel so soft to the touch. I like the funky prints as a change from florals or stripes. Wouldn't they make cute Alma Blouses?
To be honest I was only going to get the eyeglass print, but the girl cutting my fabric was like, "Did you see the hot air balloon print? If you like this one, you might like it.." and I couldn't resist. I've been feeling the love for orange these days, so the hint of orange was what sold me.
We only spent a long weekend away, but it was wonderful to come back refreshed and inspired! No internet, no phone, no computer, just a new city to explore and plenty of time to think. Not to mention all that waiting time in the airport to sketch, read, and daydream. I'm constantly on the go in my everyday life, with a thousand things running through my mind. It was a nice change to have a wide open schedule and nothing but time!
(And now, back to work.)
Have a wonderful weekend, everyone!