I am so glad you like the new pattern, the Saltspring Dress! I was so excited to show off the gorgeous maxi-length version yesterday and felt that it deserved its own post. Today, I'll show photos of the shorter, above-knee version. It's just as pretty as the maxi dress, with a shorter, practical (and bike-able!) skirt length.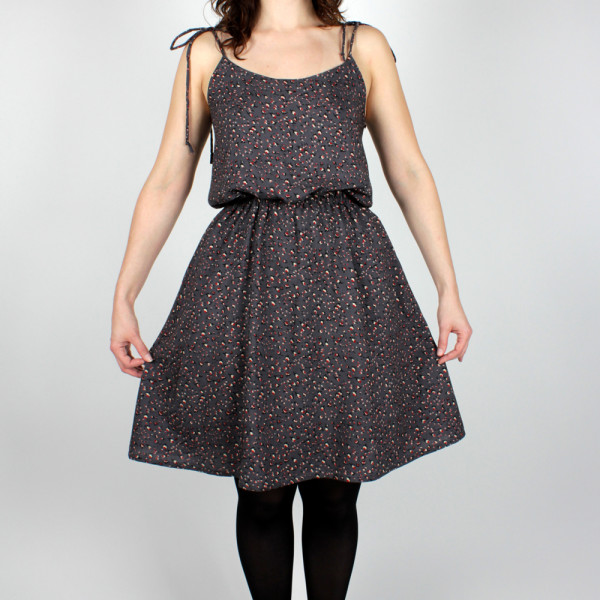 The fabric is a bit of a mystery – it was marked as a polyester, but has the softness of rayon and wrinkles more than I would expect from polyester. It's from Fabricland, I picked it up when I went in to grab something else – isn't that how half of our fabric ends up in the collection?
These photos are a little older – you can tell by the hairstyle! – but they're quite clear and show off the shape of the dress well.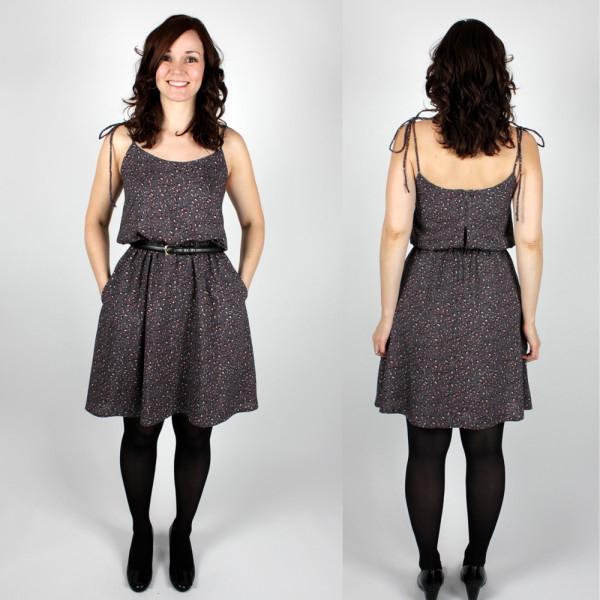 One thing to note: the bodice of this dress may look oversized and roomy, but it's not. It still fits close to the body around the neckline and upper bodice. Don't be tempted to choose a smaller size! I am wearing the same size that I do in all the patterns. It's designed to fit at the top of the bodice, so it looks breezy and relaxed without feeling sloppy.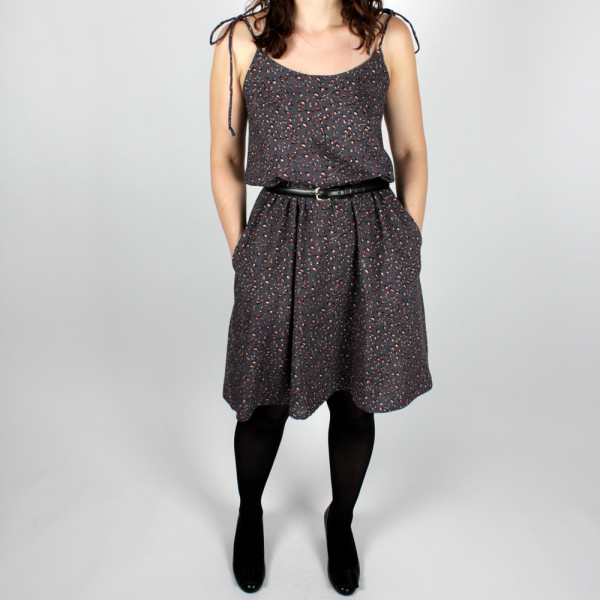 You can see how different this dress looks from the maxi version, and how the fabric can completely change the look! Add a jacket or a cardigan to this shorter length version, and you're good to go for the day.
Like the Saltspring Dress pattern? Get it here!
Tomorrow we'll look at what happens if you skip the zipper on this dress, and skip the blousing! Why on earth would we do that? It was something that people wondered about during the pattern testing, so of course I wanted to test it out for myself. Look for the results tomorrow morning!