We're thrilled to see so many versions of the Saltspring dress pop up all over the place. I've had so much fun reading through your blog posts and seeing the lovely photos of your dresses. Here are some more versions from around the blogosphere!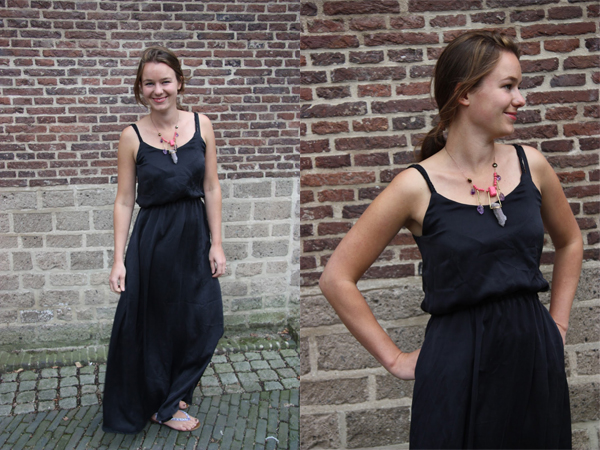 I'm pretty smitten with Kim of Reves Mecanique's maxi black silk version. I probably would never have decided to make a full length black dress. But it's so chic! I am converted. Her full blog post can be found here.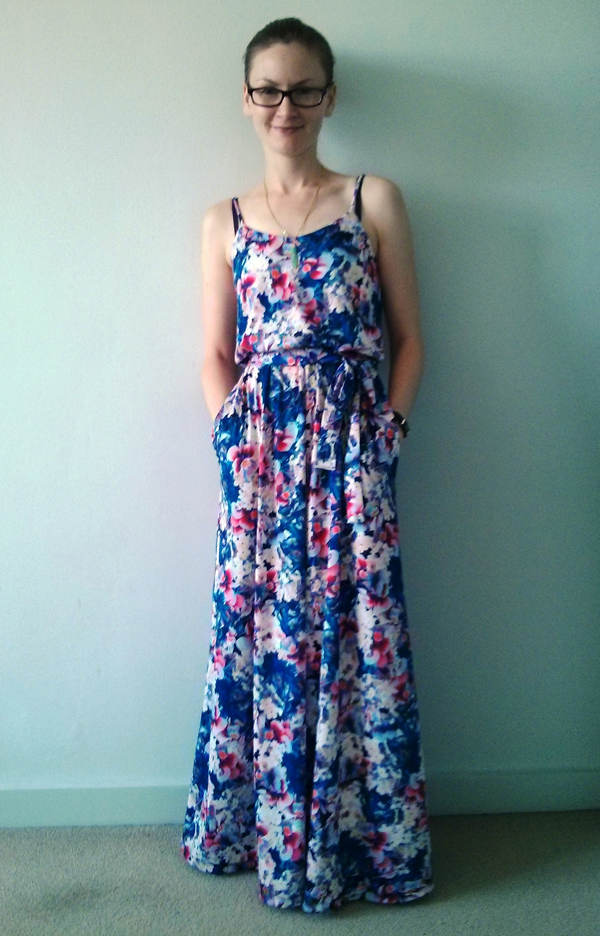 Beccy made a maxi version with a tie belt (girl after our own heart!), and posted it on her flickr page. Love the floral print!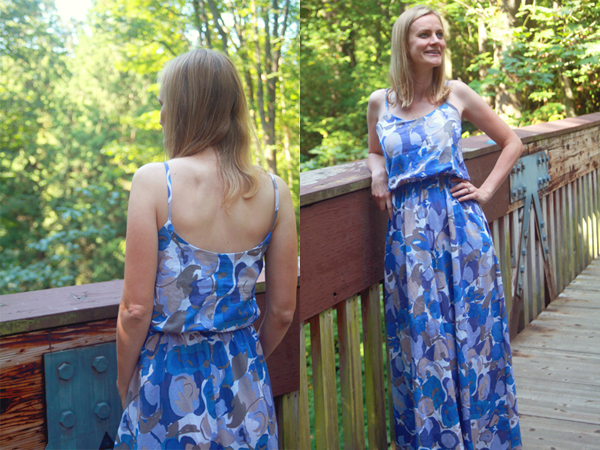 Amy from Sew Well is at it again! Can I just say that I love that I'm seeing multiples. We are so, so thrilled that seamstresses love this dress enough to spend their precious time making more than one version in such a short span of time! This time Amy did a stunning maxi version.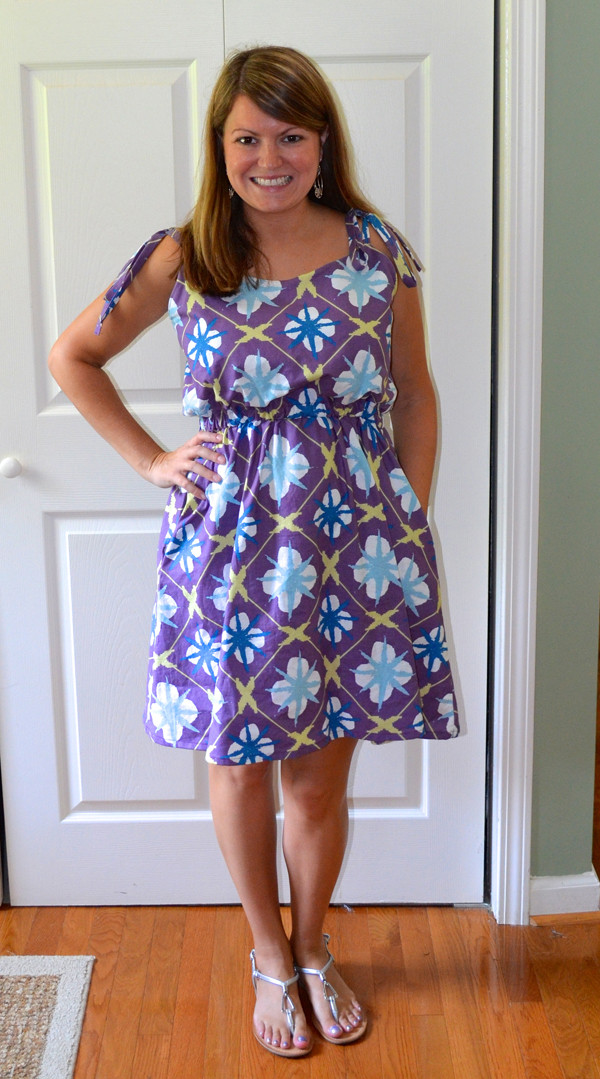 Isn't Christy adorable? I love the bright graphic print, and she looks so happy! See her full blog post here.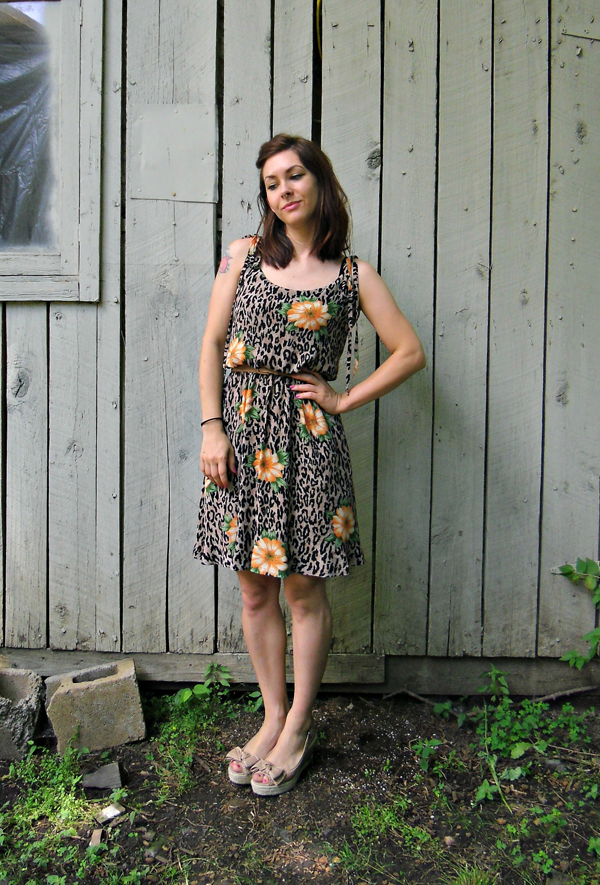 The always hilarious and gorgeous Lauren of Lladybird made a feisty animal print version, and she was one of our pattern testers! I love it.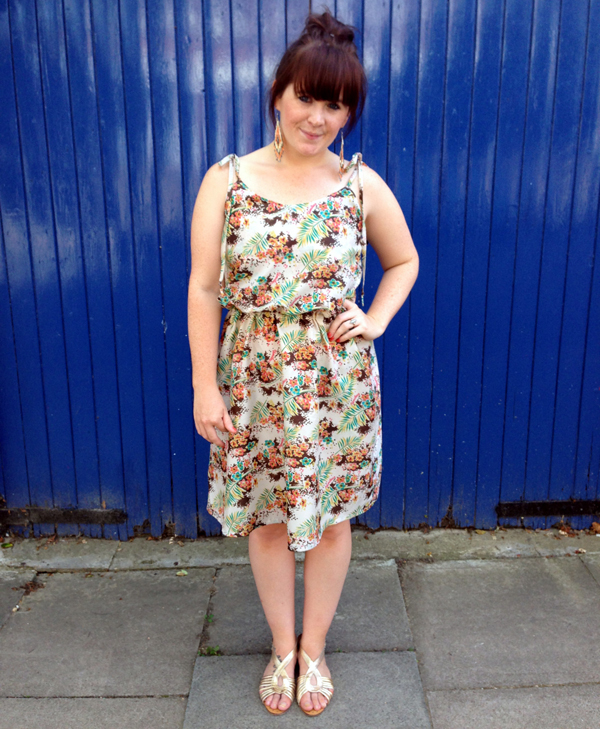 Jen's floral version is so lovely! Okay, can I just say how cool it is that Jen has a blog with her twin sister Elena? Seriously, why can't I have a twin sister who also has a penchant for sewing? Check out their blog, Tea for Two.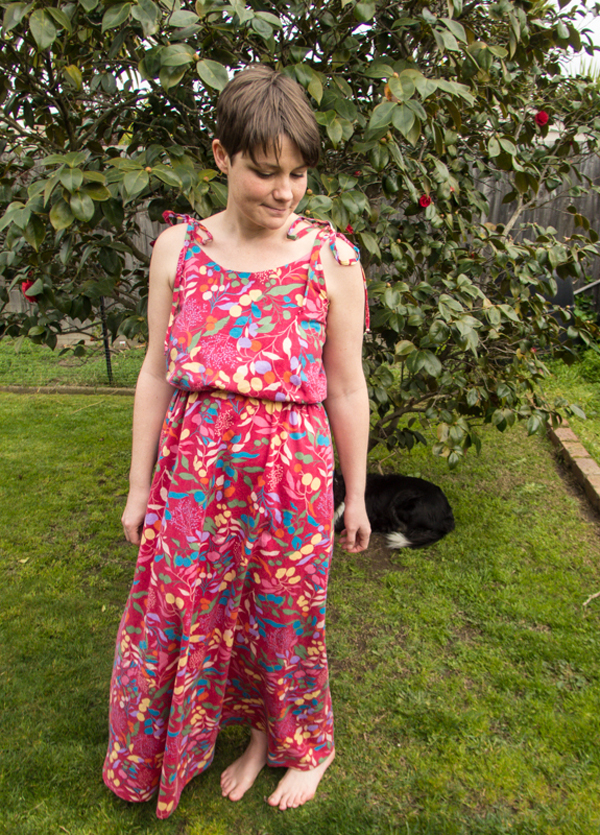 Rachel of Boo Dogg & Me made a really sweet maxi version. See her full blog post here.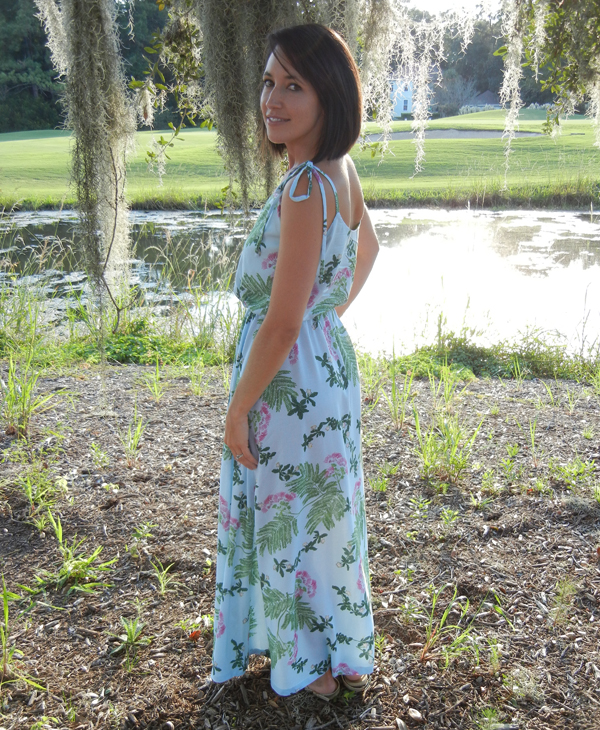 Abbey from Sew Charleston has made not two, but three Saltspring dresses! Her first was featured in our first round up. I was going to show her second version here. But then I saw her third. It's absolutely stunning! Thanks Abbey for being such a sewing super star!
Want to make your own Saltspring dress? You can pick up the pattern in the online shop. Or grab one from one of our amazing retailers, full list here.
If you're getting started sewing your dress, don't forget we did a sew-along!
We're definitely going to do another Saltspring round up. I already have more versions on the queue to show you! If you'd like to share your version, it's not too late, here's how you can do that:
If you've blogged about it, share a link in the comments!
Upload pictures to the Sewaholic flickr pool
Instagram a photo with the hashtag #sewaholicsaltspring
E-mail photos to us at info(at)sewaholic(dot)net
Happy sewing everyone!