My first Saltspring Dress was a wearable muslin. Because of the flow shape of the dress, I went into it hoping I wouldn't have to make many adjustments, and in the end, it was pretty much spot on!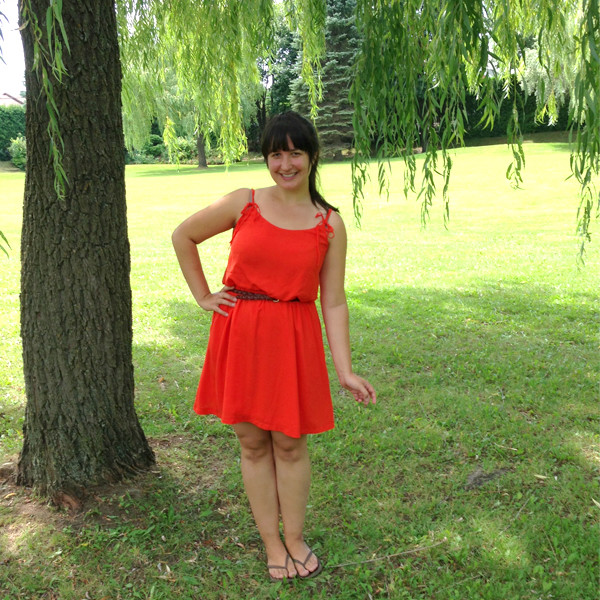 I chose a fabric I had in my stash. It's a bright orangy-red viscose batiste from Télio, which is basically a rayon challis, but a teeny bit lighter weight. This fabric is fluid, soft, and very dreamy.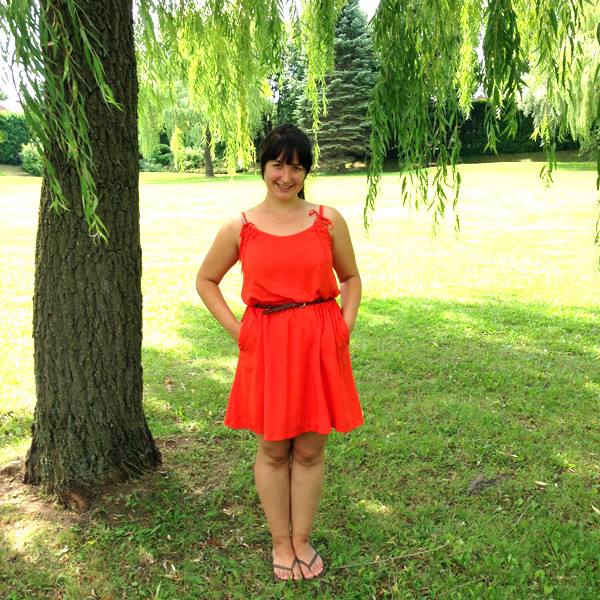 You might also notice that my straps tie in the front! I wanted to play around with strap options for you guys. What I did with this one is a loop in the front, and two straps on each side coming from the back. I will give you a little how-to when we cover straps in the sew-along.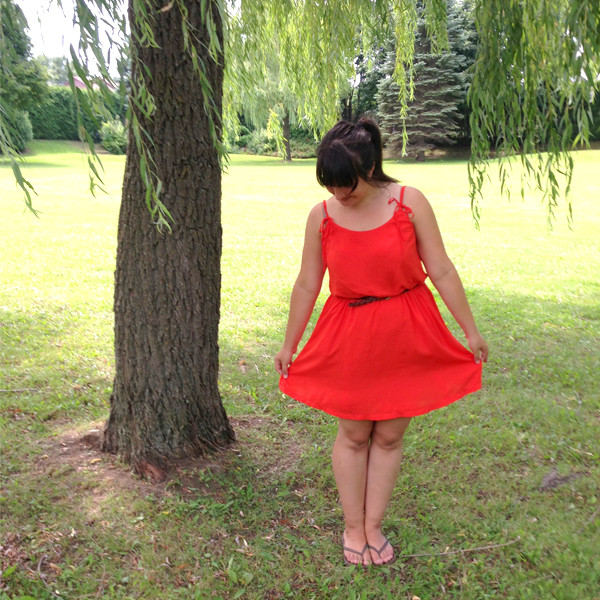 The skirt portion ended up being too light and see-through without a lining. I thought I could just wear a slip, but in the end I decided to add a lining to the skirt. This was really simple, and I did it at the end, so it's a good back-up plan if you decide you need to add a lining after your dress is all sewn up. I'm going to walk you through some skirt lining options, including this one, when we cover the skirt construction in the sew-along.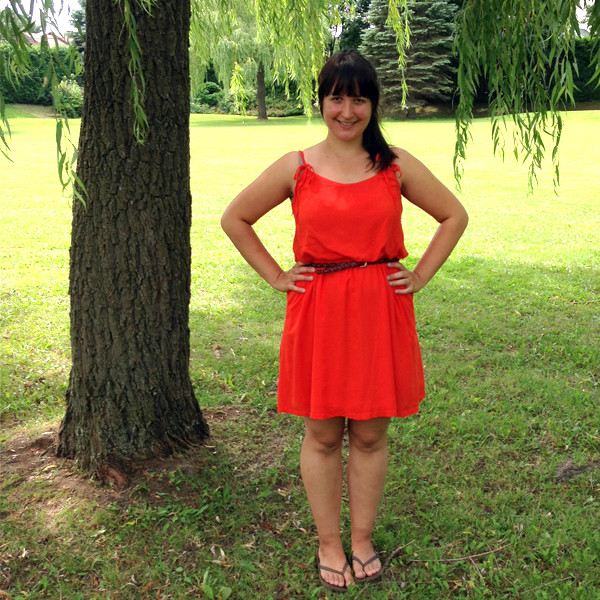 My only complaint about this dress is that it wrinkles like crazy! I've sewn with this fabric before and I knew what I was getting myself into, but I didn't really care, because I thought this color and drape would be oh-so-perfect for the Saltspring.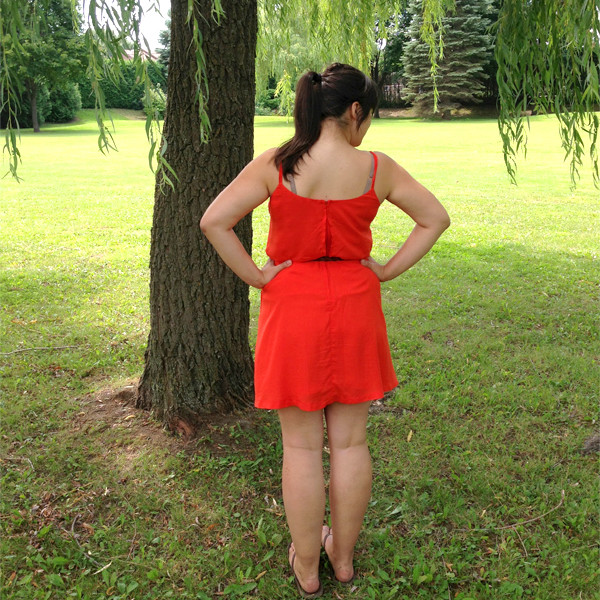 Thanks for letting me share. Just a reminder that the Saltspring Sew-Along begins on Monday! I'm really looking forward to getting started!