You guys. It's been so fun looking at your Saltspring dresses. I love all of them! Grab a cup of tea and settle in, because I've got tons to show you!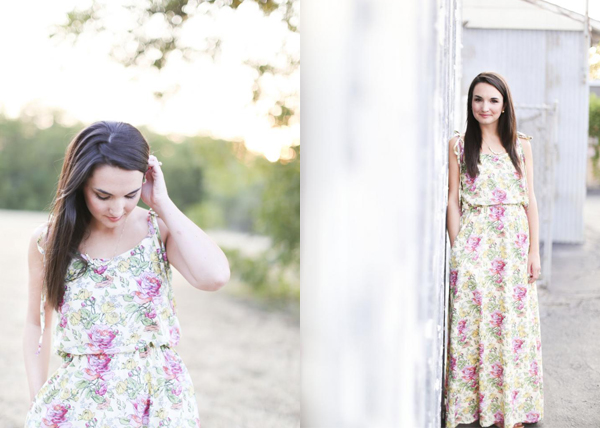 These photos pretty much speak for themselves. Caroline's dress turned out absolutely gorgeous, and her photos and so envy worthy! Check out her blog, Sew Caroline.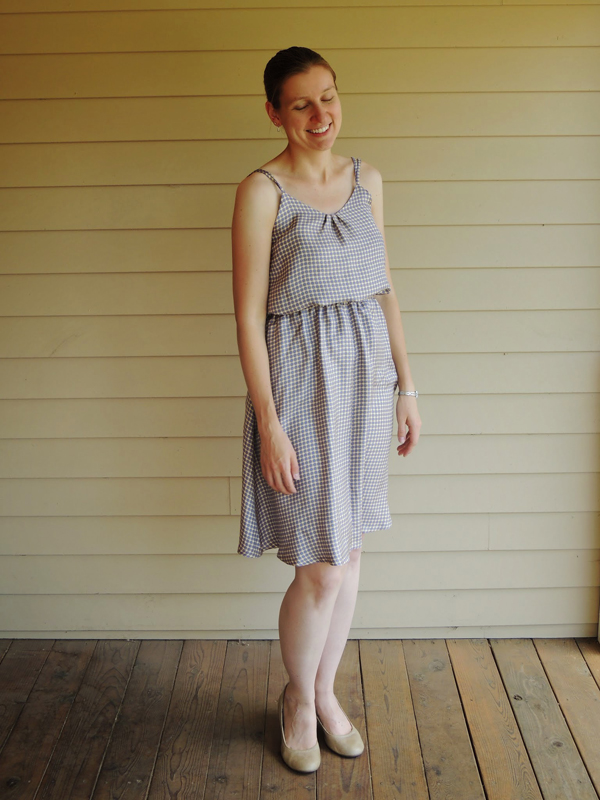 This lovely lady was a pattern tester. She chose a silk fabric for her dress, how brave! I like her creative solution to take in the bodice with little pleats at the neckline. You can see it all on her blog, Poofytail.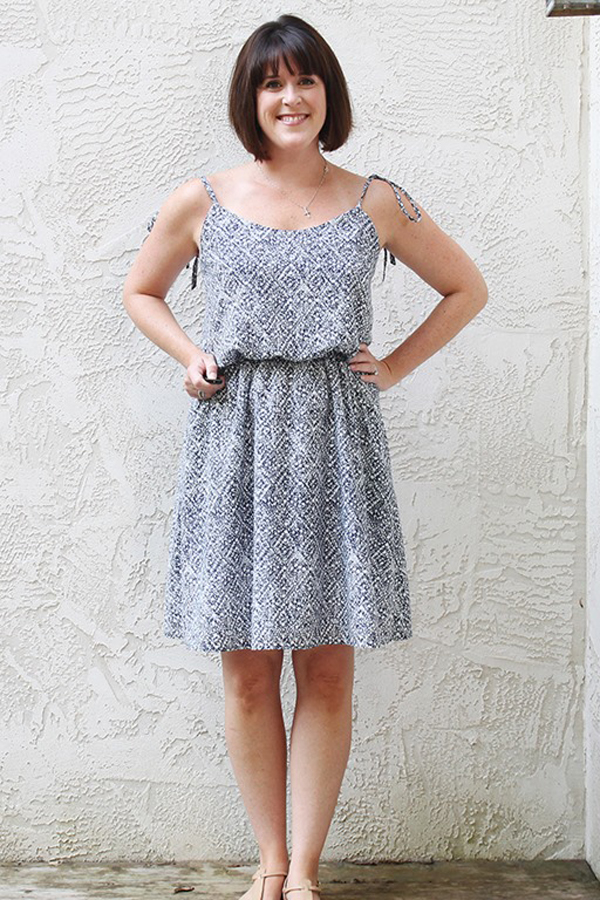 Look at how happy Janette from Girl Guy Dog Cat looks in her dress! I'm really into the subtle neutral print. So lovely!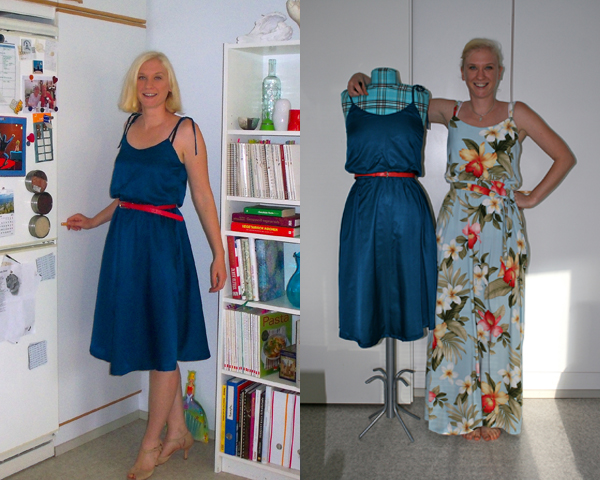 Aline made two versions, look at how different yet beautiful they both are! Love the playful second picture where she shows both dresses side by side. Cute!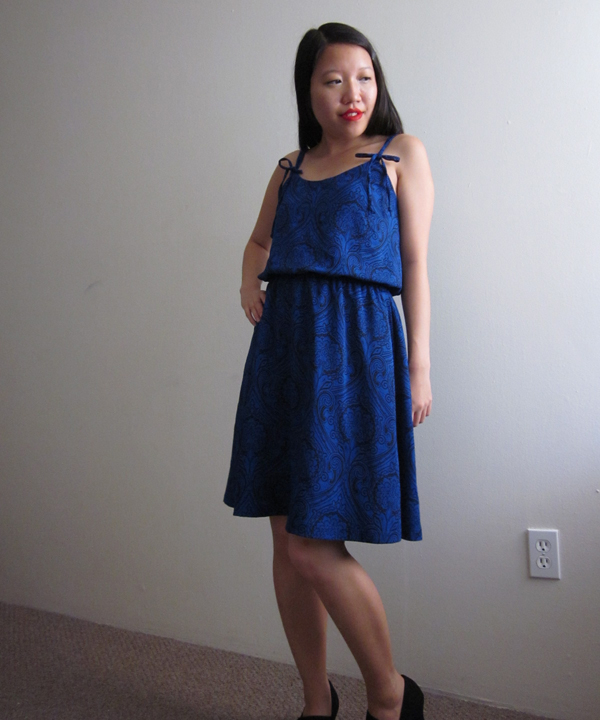 This is our second Caroline today! Not including me, duh. Caroline at Full Time Vixen also lives in Vancouver. And she has a lovely flowy blue Saltspring. Love the red lipstick too, go girl! See her full post here.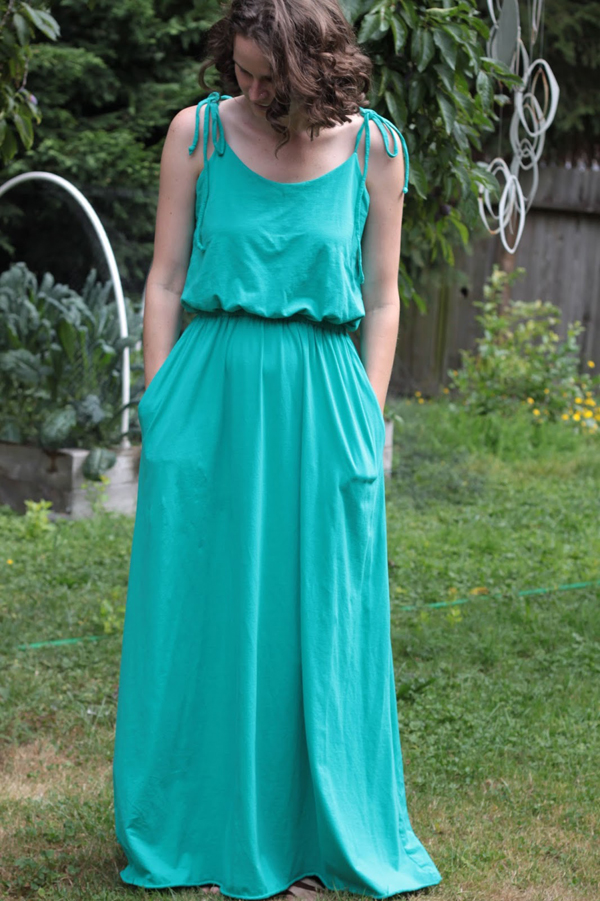 Check out this knit version by Carolyn. I'm in love with the color, and I'm loving all these knit versions I'm seeing around the blogosphere.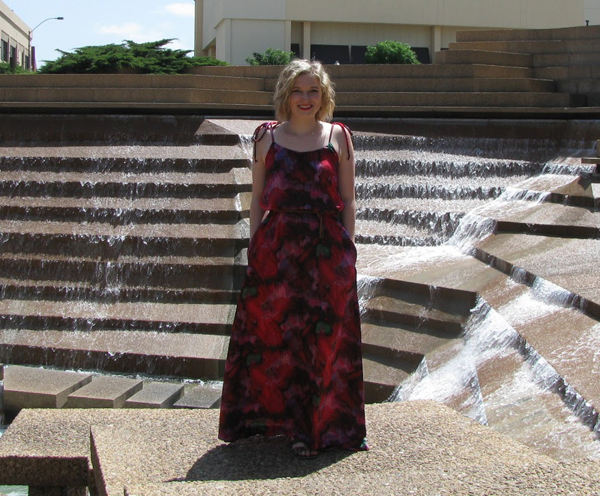 Lindsay made a really cute floral Saltspring! Isn't it gorgeous? This print is so amazing! She also made another version, see it here. Awesome job, Lindsay!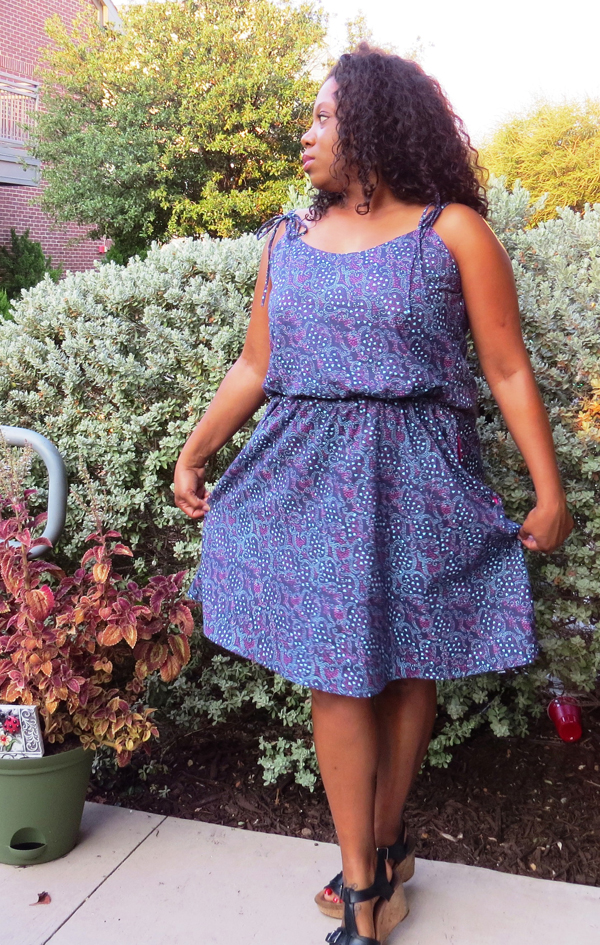 Love Nisha's version. The more I see different versions, the more I love the look of this dress in a small scale floral print. The coloration in this print is great, it could be styled for both summer and fall and totally work both ways! Thanks for doing the sew along with us, Nisha!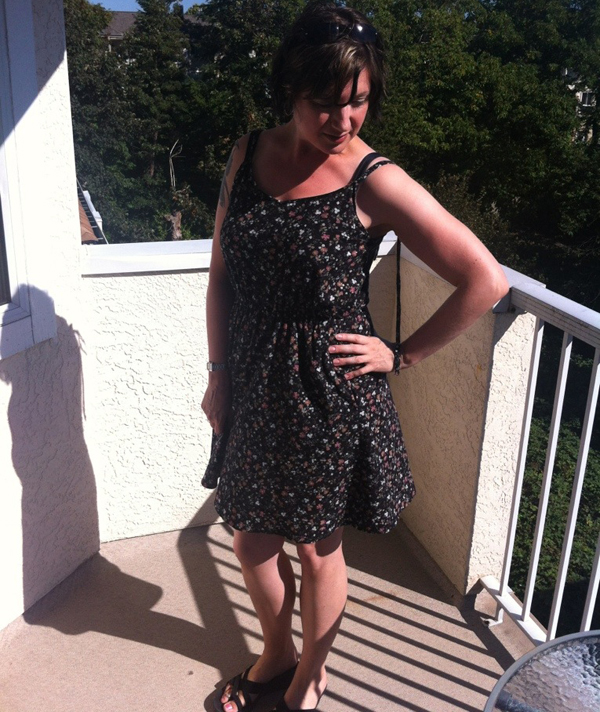 Here's a breezy floral version by blogger Symon Sez. Very cute! The print is easy to wear and super adorable.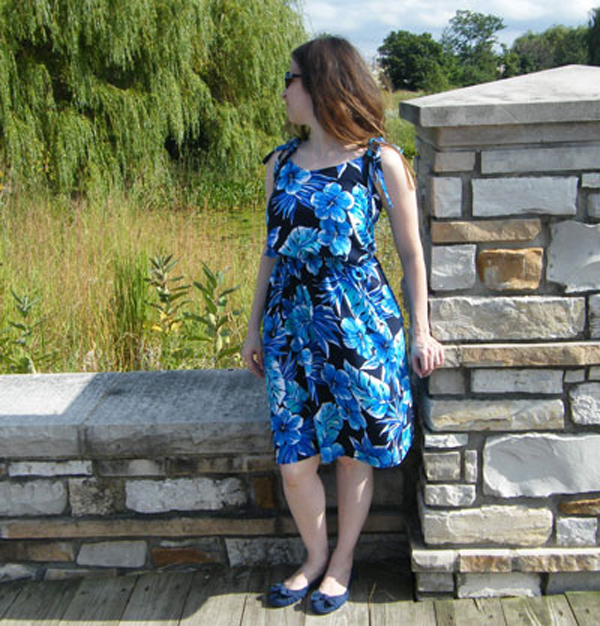 This lovely version by Makizy Sews is actually cut from a large sundress that she picked up at a thrift shop. I love the idea of repurposing a pre-loved garment into something new.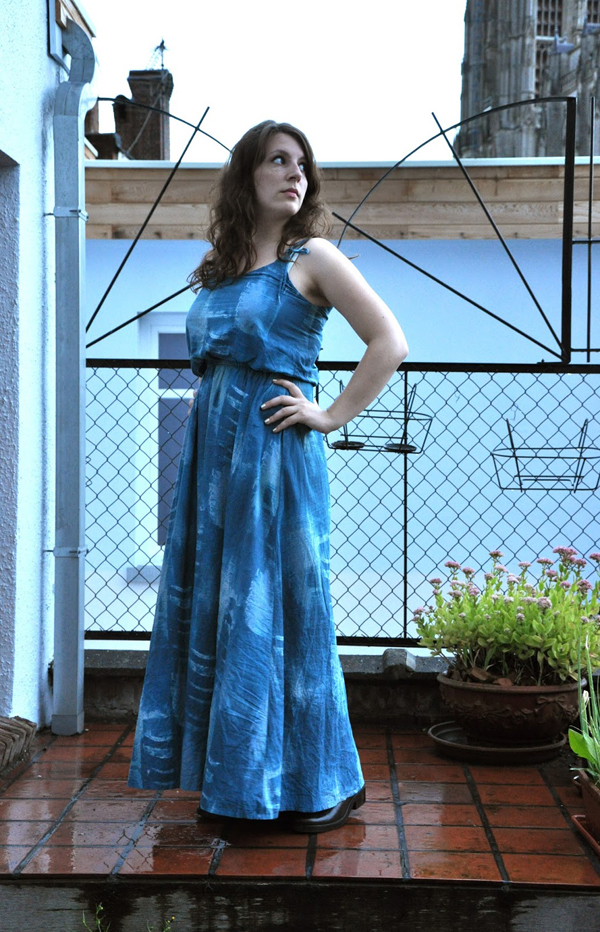 Here's a gorgeous maxi version here by Anneke at Annette Tirette. So elegant, and I love the print!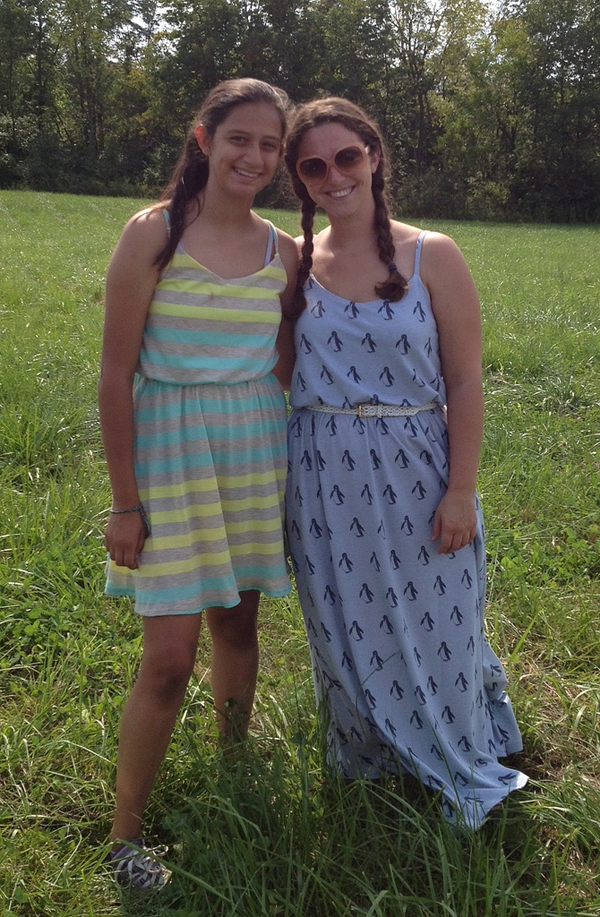 Two Saltspring dresses? Yes! I am in love with the print choices, and it's so cool that she made a version for herself and one for her daughter (and then documented them together!). Thank you Anna! Check out her flickr page, Peachy Seam.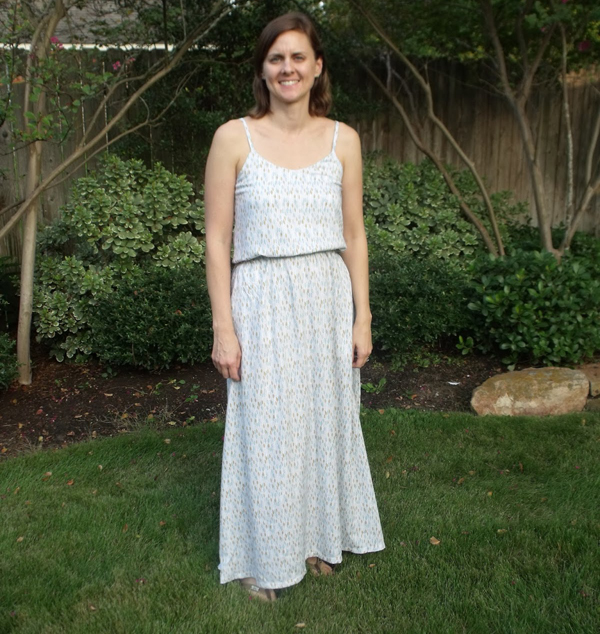 Here's a really pretty maxi version on beautiful Cassandra over at Cassandra's Crazy Creations. The light colored print is so summery and sweet!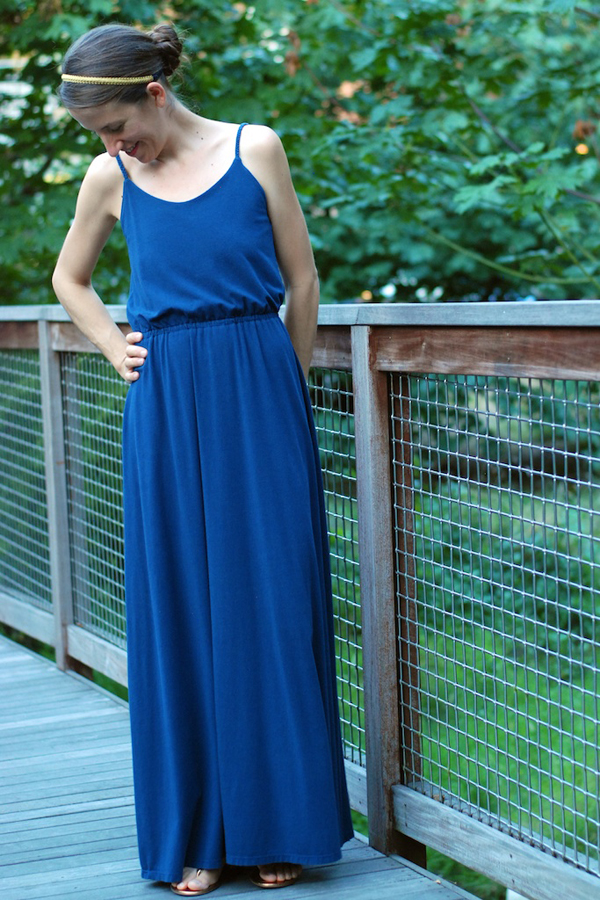 Kelly's jersey version is so pretty! I love her thin little braided straps. Check out her blog, Cut Cut Sew.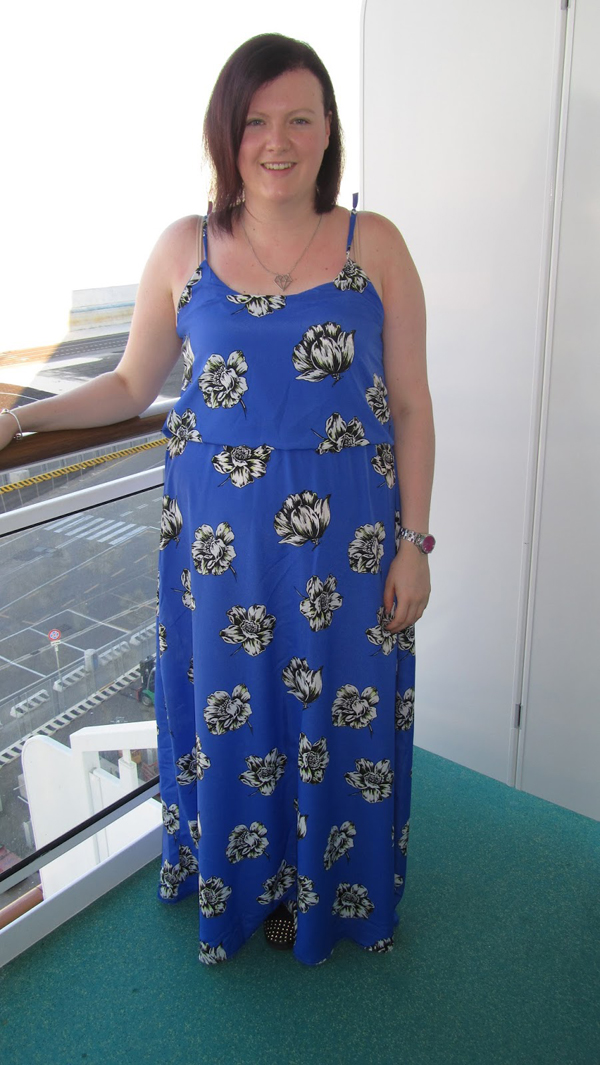 Hazel from Disaster in a Dress made a second Saltspring dress, and this time it's a maxi. How beautiful does she look? Thanks Hazel!
Well that just about wraps up my round up posts! If I missed your dress, let me know in the comments, I'd love to see it!
Want to make your own Saltspring dress? You can pick up the pattern in the online shop. Or grab one from one of our amazing retailers, full list here.
If you're getting started sewing your dress, don't forget we did a sew-along!
Happy sewing!