Want to see more versions of the Robson Coat? You got it!
Now that the pattern has been released, pattern tester coats are popping up and I'm excited to share them with you here. It always helps to see more than one version of a pattern, to get an idea of what it will look like when you sew it up. Colour and fabric choice can make a huge difference in the final garment!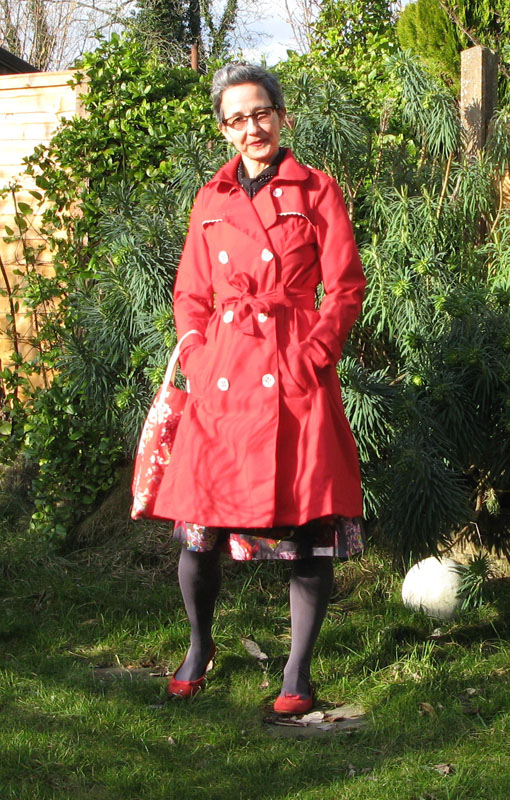 Here's a bright red trench by Scruffy Badger. Can you see the rick rack detail around the flaps? Love it. It's so much fun! (Click here to check out her full post and more photos – you definitely want to see the rick rack detailing up close!)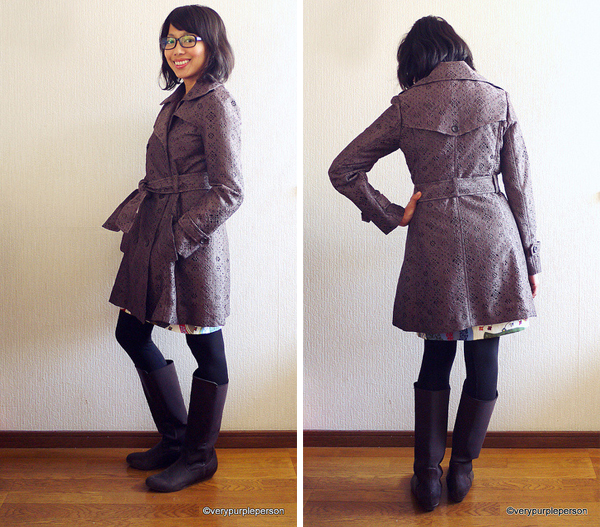 This next version is by Novita of verypurpleperson. Same pattern, totally different look! She's shortened the length to make the most of her fabric, which is lace underlined with lining fabric. Gorgeous! (Click here to see more photos and read her project notes.)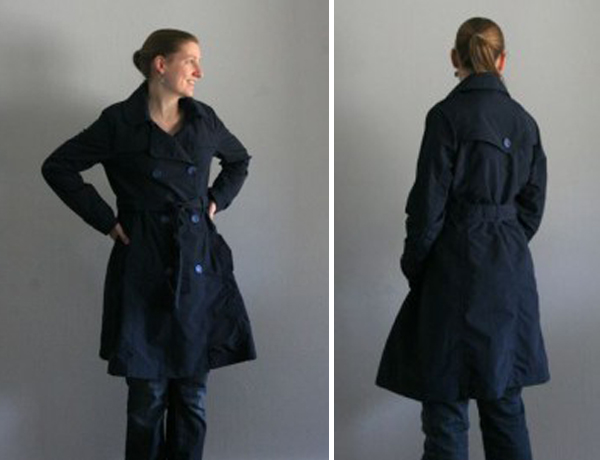 The last coat is a perfect classic in navy blue! One of the first projects on poofytail's new blog, this is the definition of a classic, wear-forever wardrobe piece. (Click here to read more about her project and see more photos!)
One surprising thing about all three of these coats? They were all cut and sewn in less than two weeks. Not too bad for a trench coat, right? That's all the time given for pattern testing, in which testers have to assemble the pattern, cut their fabric, and sew the garment, following my not-quite-finalized instructions. For anyone that's worried about how long it will take to sew this coat, here are three examples of real-life people who sewed it up quickly!
Want to make your own Robson Coat? Get the pattern here. Thanks to all three of you for being such wonderful pattern testers!