Happy Tuesday, everyone! It's an especially happy day around here, as the Renfrew Top pattern is now in stock! The pre-sale went exceptionally well. I've never packed, labelled and shipped so many orders before. They just kept on coming!
I was expecting mass disaster because I couldn't do it the usual way, but it went more smoothly than ever before. Promo codes work! In fact they're even better, because orders are easier and faster to process if they stay within the shopping cart system. And you can input a separate shipping address, and order as many patterns as you want. I'm happy that it worked out! (Look forward to more promo codes in the future, too!)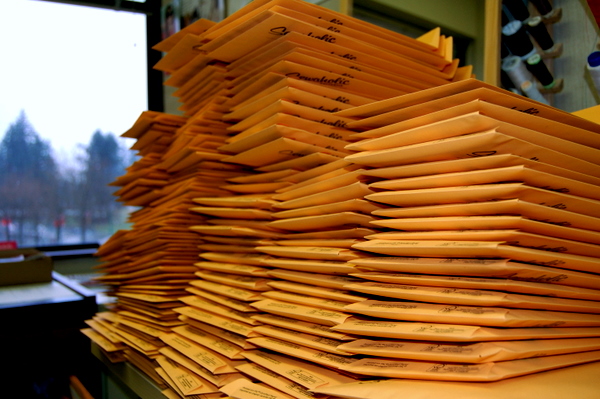 Thank you to everyone that pre-ordered a Renfrew Top pattern. Your orders are on their way! (Unless you ordered it yesterday evening or overnight, in which case, I might be packing up your shipment as you read this!)
Click here to visit the store. I know, we have an uneven row in our pattern store! Time to get cracking on the next pattern and finish off that lonely row of one. I look forward to filling up the page with new patterns in the coming year!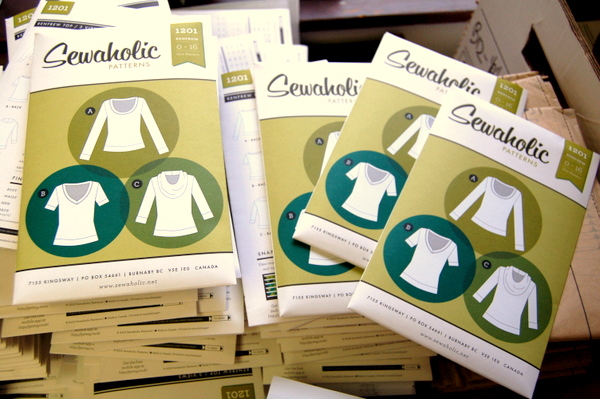 I'm super excited to add the Renfrew Top to the current collection. It's a great wardrobe-building pattern, works well under the Minoru Jacket or with the Crescent Skirt for a casual look. There are so many possibilities for variations too! You could use contrast bands, or use a striped fabric for the body, one of the stripe colours for the bands. Embellish your top with applique, cut-outs, or trim. Plus, you can choose any of the sleeve options to work with any of the necklines. So many ideas for such a simple pattern!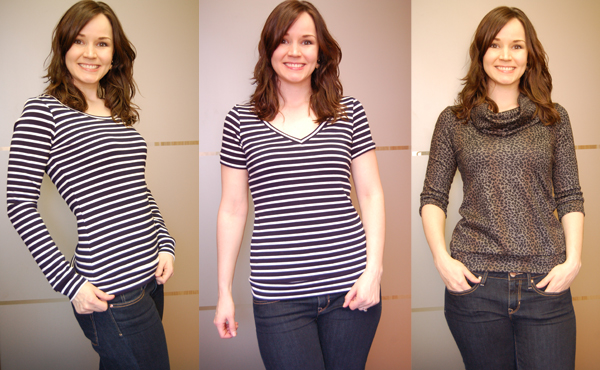 Have an awesome day and if you wanted to pick up a copy of the Renfrew Top, click here to visit the store!
Wondering if you can pay by credit card, if you don't have a Paypal account? The answer is Yes! Just click 'Checkout with Paypal' and you'll have the option to pay as a guest, without creating an account.
Having trouble with the shopping cart? Contact me and we'll sort it out. Thanks, everyone!