Hello, everyone! I wanted to let you all know that the Renfrew Top pattern is in stock again. I contacted everyone who asked to be notified when it's back in stock, but just in case, here's a quick post.
Renfrew top patterns are back in stock!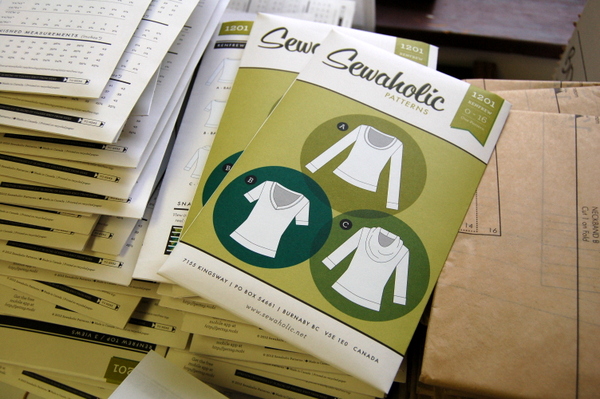 The shop page is updated and no longer sold out, the shelves are restocked and ready to go. I have a limited number of patterns ready to ship right away. (I've been madly assembling instructions and tissues into envelopes so that I could get the Renfrew back up for sale as soon as possible!)
The balance of the Renfrew patterns will arrive in the coming weeks. If you're in a hurry to sew up some new tops for the fall and winter, order yours soon!
Click here to shop the store and pick up your copy of the Renfrew pattern today! Thanks for your patience and understanding. It's totally exciting to sell out but frustrating for you when you have to wait!