So nice, I made it twice! This is the second sweater I've knit, and I'm happy that it gets easier when you make the same pattern a second time. The first time took me about four months – blogged here, My First Sweater! – and the second time it took me closer to a month. That's four times as fast!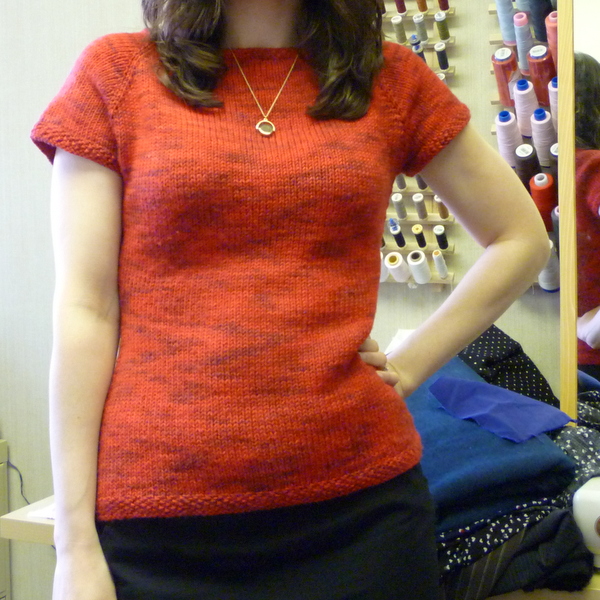 It's the exact same yarn, the exact same pattern, just a different colour. (The pictures look suspiciously similar, too… I swear they were taken four months apart, not at the same time!)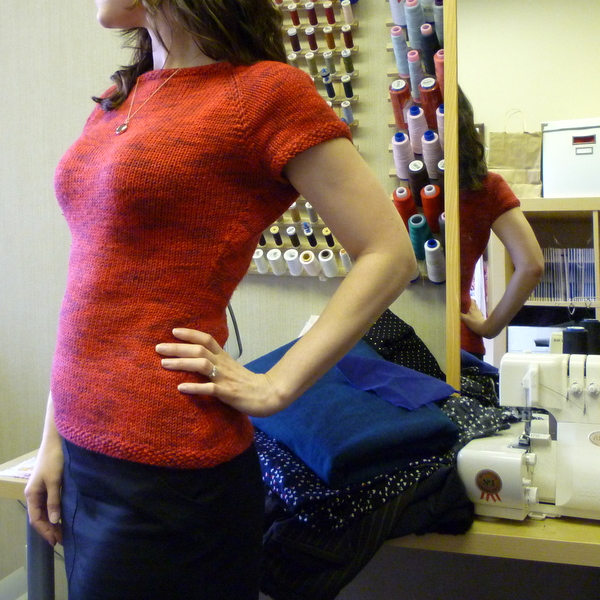 The thing I really like about this sweater is its shapeliness. It's so form-fitting and hugs the body nicely. You don't often think of sweaters as sexy (unless they're the fuzzy angora type) but this one is. Even though it's also thick and warm!
Short-sleeves are nice on a sweater so you can fit them under jackets. It might be summer where you are, but here we're still wearing sweaters. Not every day, but they aren't packed away quite yet!
Ravelry notes are here if you want to know more about the pattern or yarn. I have a couple more knitting projects to share, I've been on quite a roll! (That, and I've been sewing a lot but have to wait to share my projects with you… soon!)
I had a goal to make five sweaters this year, so when Fall came I'd be all stocked up with lovely warm tops. (I didn't mention it on the blog here, because what if I didn't make it? Five sweaters is a lot of knitting.) Stay tuned to see how close I am to meeting that goal!