Is your ironing board looking a little dingy? Mine sure was. There were plenty of scorch marks, water stains and such making it look not so nice. Not to mention, what if you want to iron white fabric? A dirty-looking ironing board has me worried that some of that will transfer to the fabric before I even get to start sewing.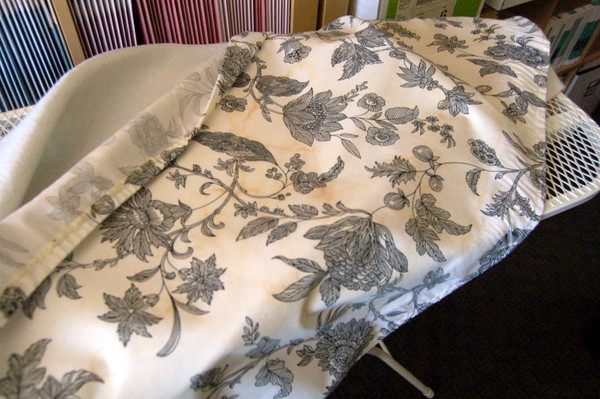 So, it was time to recover it! I decided that I wanted a solid cover, not a print, so it would be clearer when taking photos. The print is nice but a bit distracting, especially for someone like me who likes to sew with prints!
This is what I did. I am certain there are more thorough methods of doing this, but this is my super-quick way of refreshing the ironing board!
All you will need is about 1 1/2 metres of new cotton fabric. You may need less if your ironing board is shorter than that – buy enough for the length of your ironing board plus 6″ on each end.
Remove current cover, and save suspender strap and padding.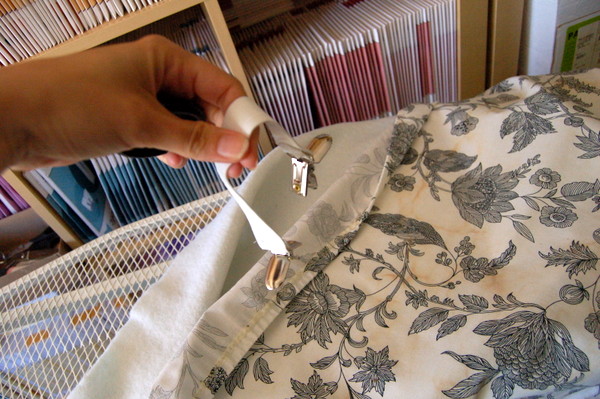 Remove string from the current cover. (Note: if you want to keep the original cover as a useable backup, don't remove the string, instead buy a length of string for the new cover so it's easy to switch them back and forth.)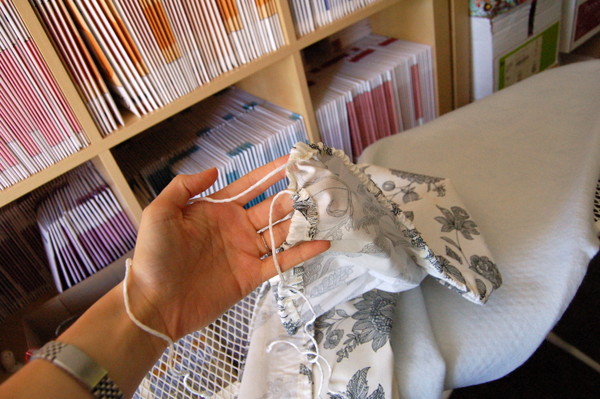 Here is our ironing board, in pieces.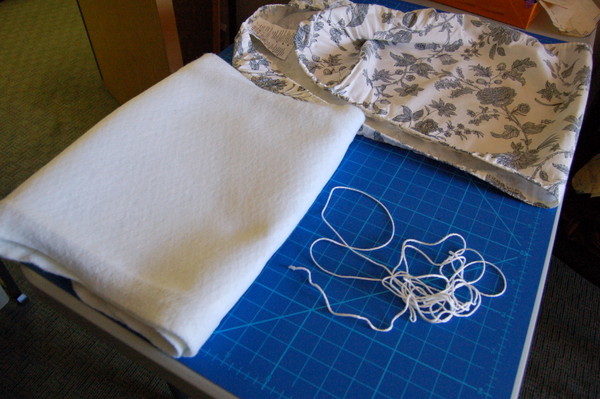 Your naked ironing board should look like this: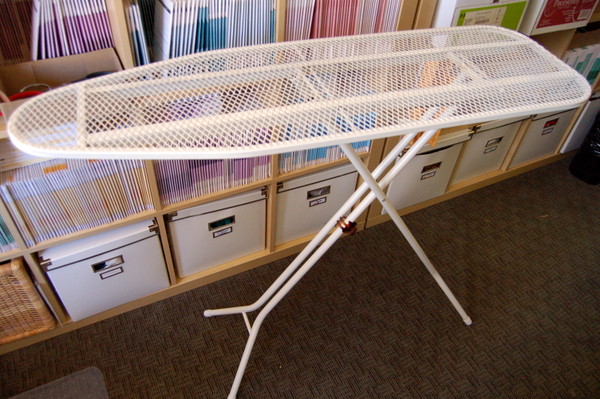 Lay old cover down on new fabric, cut around it while adding a 5/8" seam allowance. It doesn't have to be perfect.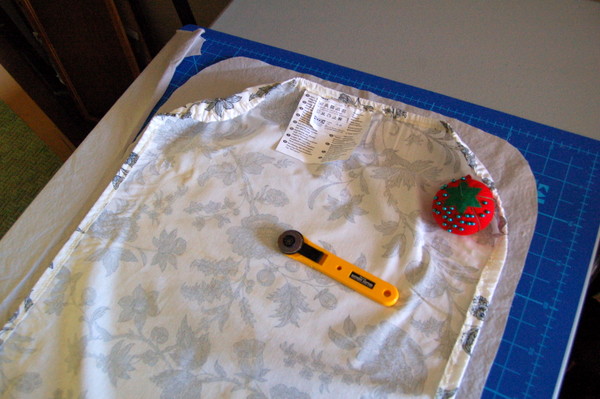 I went around the edges quickly with my rotary cutter. If the ends are curling up, pin them down.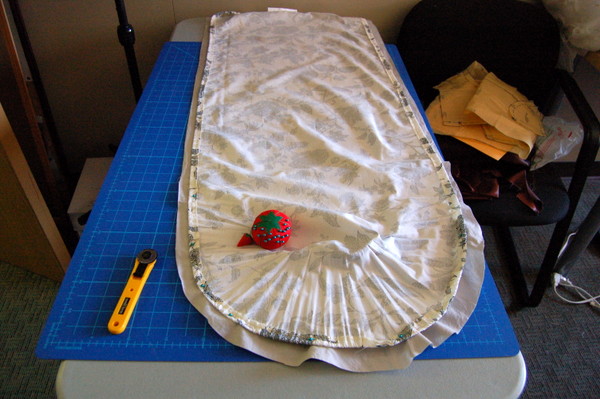 Serge around the edge of the fabric.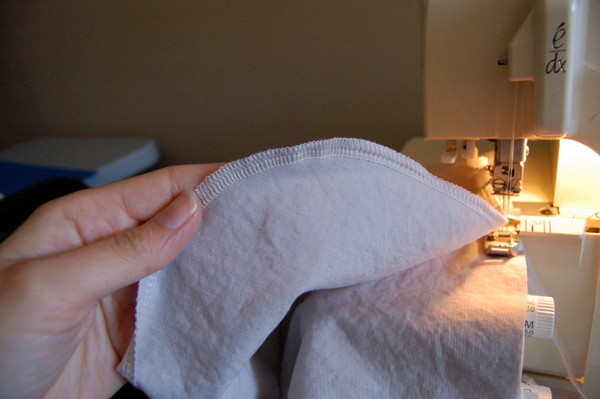 Turn under 5/8" seam allowance all around. Corners don't have to be perfect.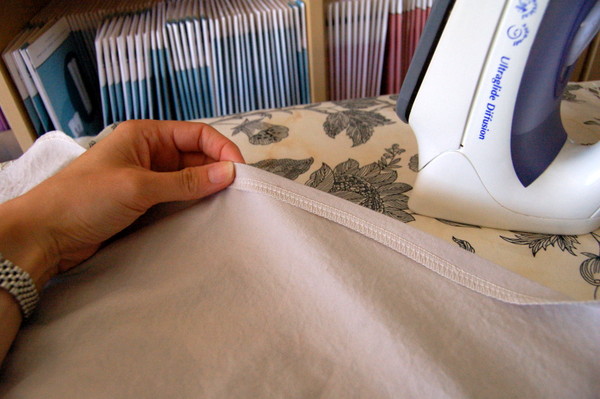 Since we took apart our ironing board, and most people only have one, here's how to put it back together temporarily for pressing: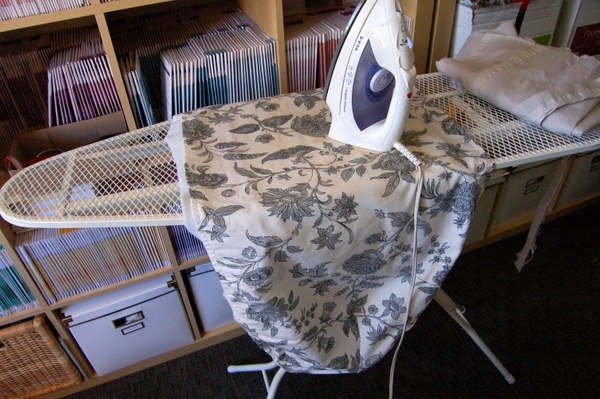 I just laid the padding and the fabric on top of the board like this, and used just the middle of the board to press.
Topstitch to form a casing 1 cm all around, leaving an opening at the top pointy end.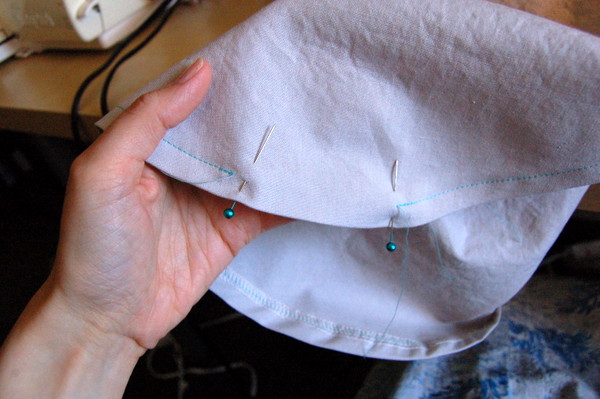 I used turquoise thread, because no one will ever see it!
Insert string with a safety pin. This is the slowest part of the whole process. After this we're nearly done!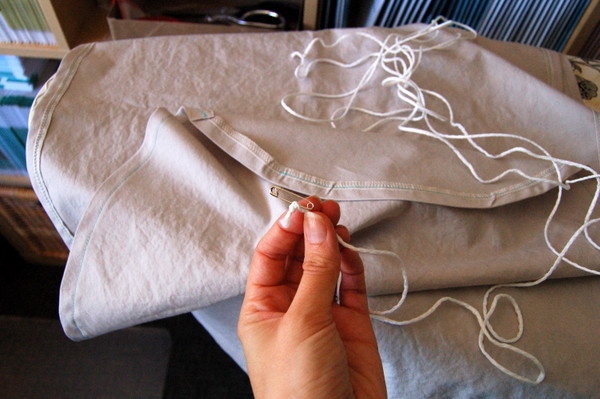 Keep going until the safety pin appears through the other end of the opening.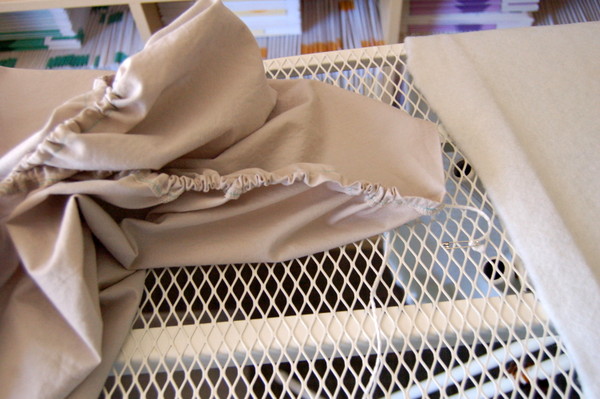 Place padding back on board.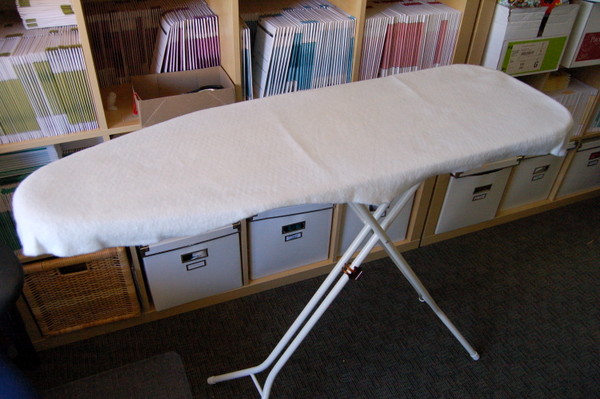 Adjust gathers so the string ends are close to the same length.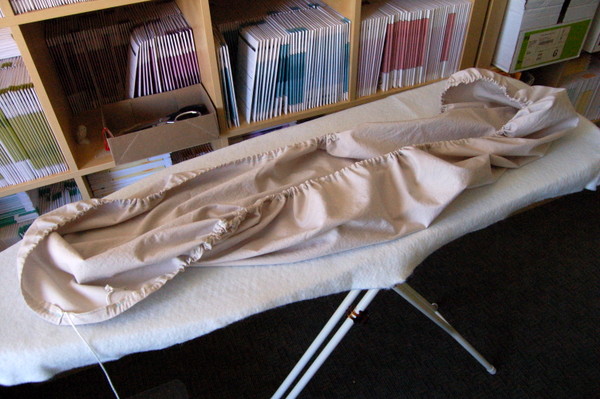 Place cover over board, starting at the square bottom end.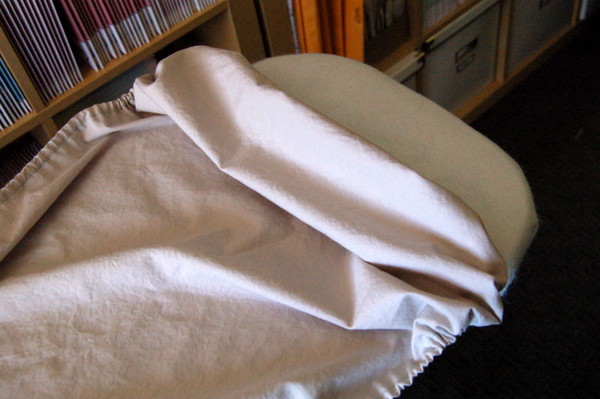 Pull the cover over the rest of the board.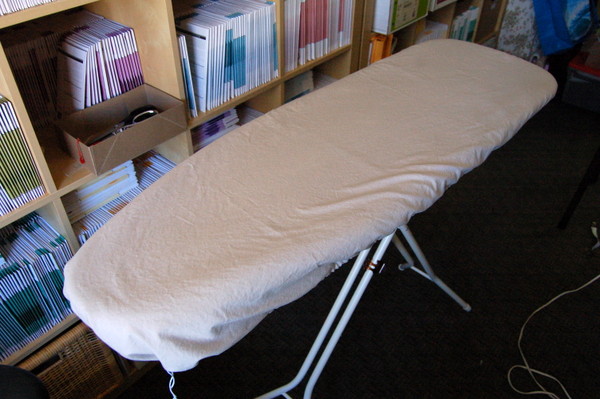 Pull strings tightly and tie in a tight bow.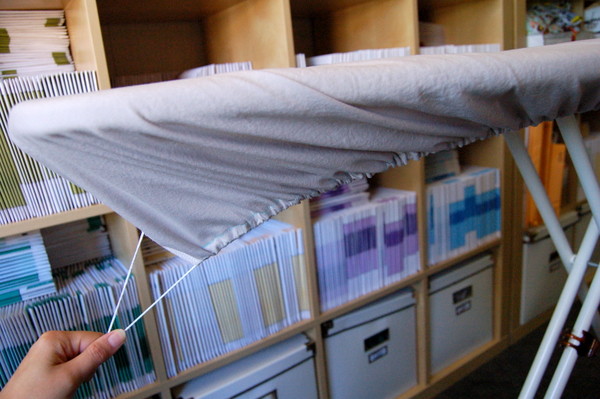 Smooth cover with your hands, pulling the excess around the edges. Tighten middle with suspender clip.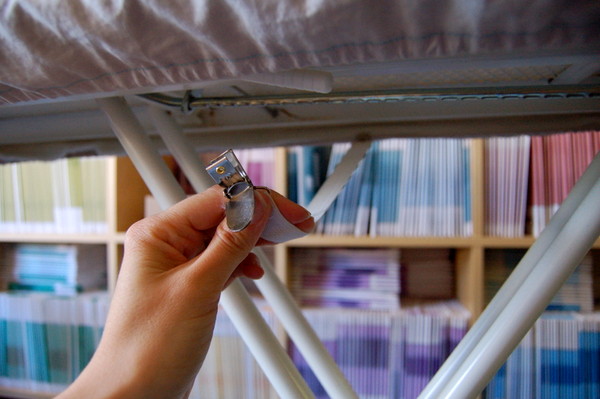 Give the new cover a quick press and you're done!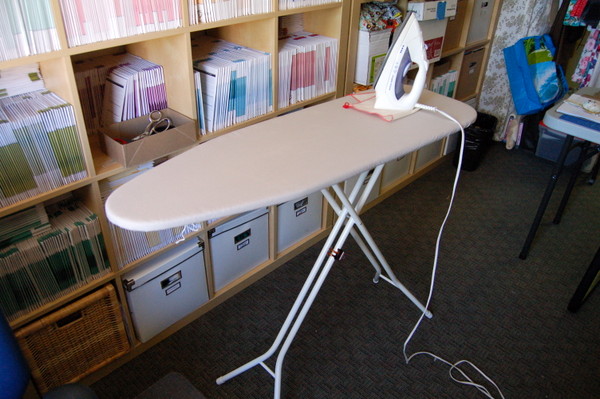 Isn't that nice? So fresh and so clean! The thing I wanted to show you today is that it doesn't take long to freshen up your ironing board. I wish I'd timed myself, but I did it in very little time. Taking photographs and writing these notes probably took longer than recovering the ironing board!