Remember, a long time ago, we talked about what to do with old muslins? Some of you keep them, some of you toss them, and some of you suggested cutting them up into smaller pieces for new muslins. That's what I did for my recent Hazel dress, used a mix of new muslin and old muslin to be less wasteful.
It's not complicated to do but I did take photos as I cut the muslins, so I thought I would share them in case they are helpful to you!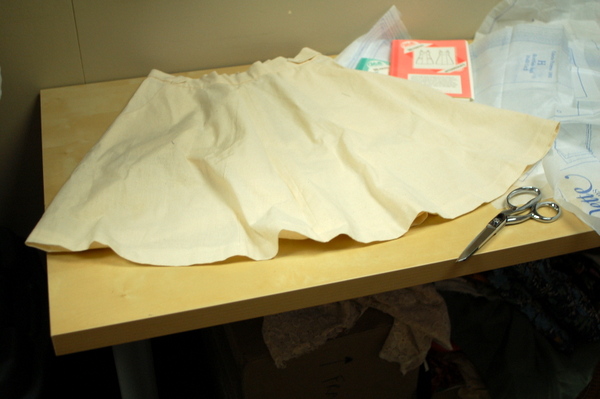 This was a muslin for the Hollyburn Skirt. There's not a ton of fabric to work with, but we'll save a bit of muslin by cutting small pieces.
When you're cutting apart the first muslin, you don't have to be super accurate. The goal is to salvage as much as possible! (You could unpick the seams, but that would be much slower, and speed is important to me.)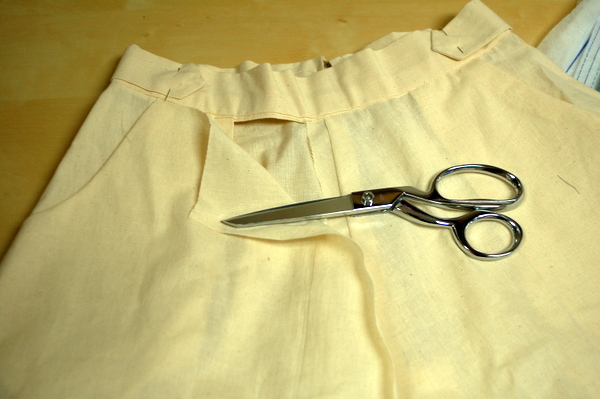 This works best if you're about to muslin a pattern with many small pieces. While cutting the muslin for Hazel, I also cut a muslin for Parfait at the same time, which has several little pieces that are required for the muslin.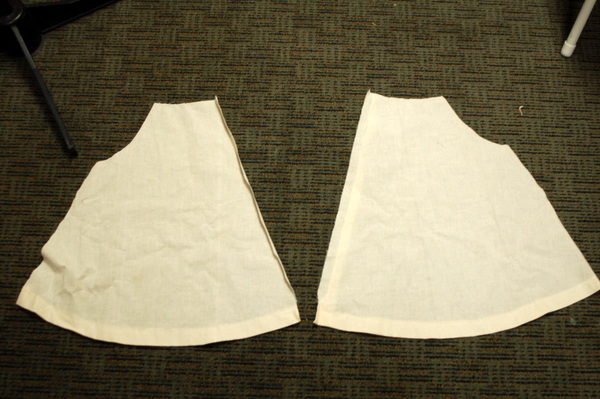 Now we have two decent-sized pieces of muslin to work with here!
When you're placing the pattern pieces on the muslin, look through the tissue to find the grain of the muslin. It's not super easy to see. If you're having trouble, you could tear the edges of your fabric to determine the crosswise grain, and then use this edge to find the grainline. You'll end up with less muslin to use but it's best to have your pieces cut on grain as much as possible, for the best fit.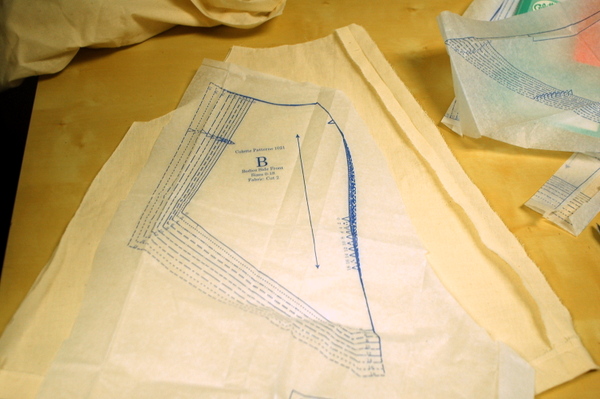 I cut one piece at a time but you could easily place all of the pieces and cut them all at once.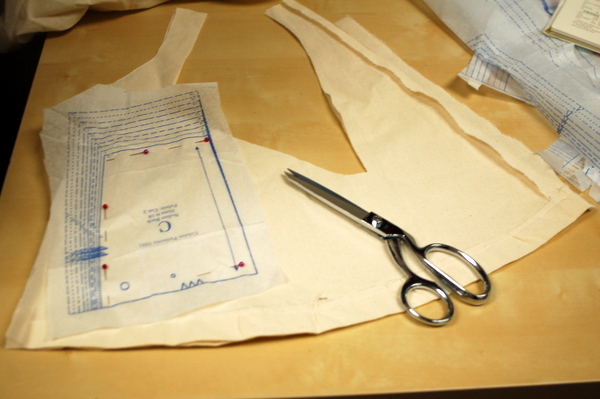 Look how many pieces I was able to cut from just the skirt fronts! That's a bodice back, a bodice side front, a strap piece and a strap tab. Four pieces that I'd have to cut out of fresh muslin otherwise.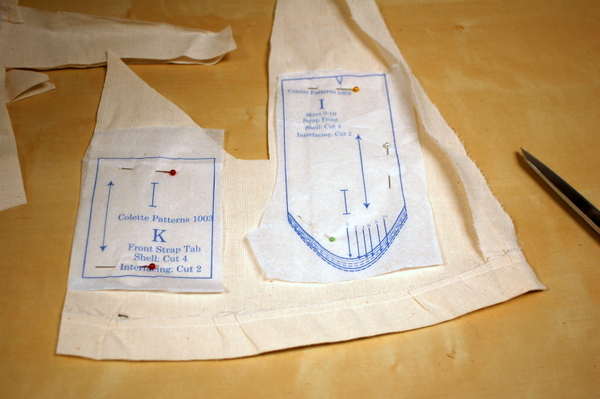 Do you do this, re-use old muslins for new muslins? If not, it's a great way to reduce the amount of waste we create! (Especially me. Between Caroline and I, we make a lot of muslins.) If you've never thought of doing this, I hope this post was helpful!