What I've learned so far from Self-Stitched September: it's hard to get any decent photos when the weather looks like this!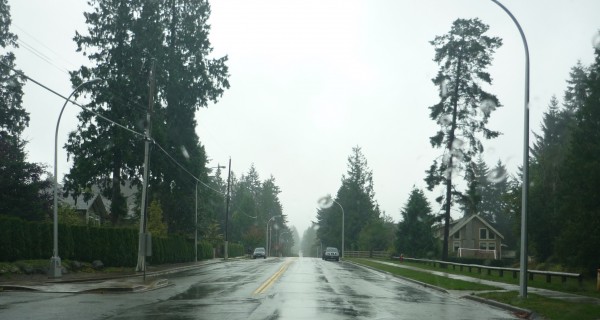 The days are getting shorter, the evening daylight is gone before I know it, and it's been rainy, rainy, rainy! Not only is it hard to get the photos done, but it's also hard to be inspired when getting dressed. All I feel like wearing is a sweatshirt and jeans, and yet my closet is full of bright summery items. What's a girl to do? Not give up, I suppose! So my photos are in the parking lot and indoors, anywhere I can find a dry patch and some light.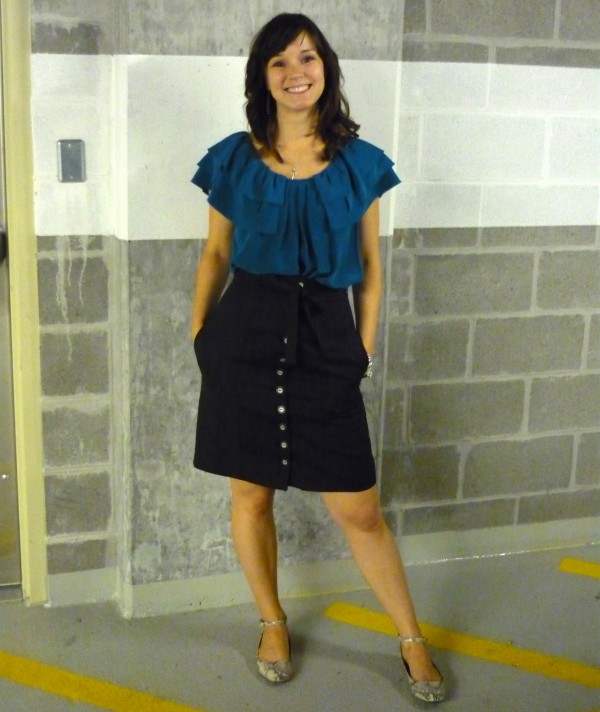 What I'm Wearing, Day 11:
Self-Stitched Skirt: Beignet by Colette Patterns, just finished last week!
Blouse: Silk, Club Monaco
Shoes: no idea, from my sister's closet
Read more about the skirt here!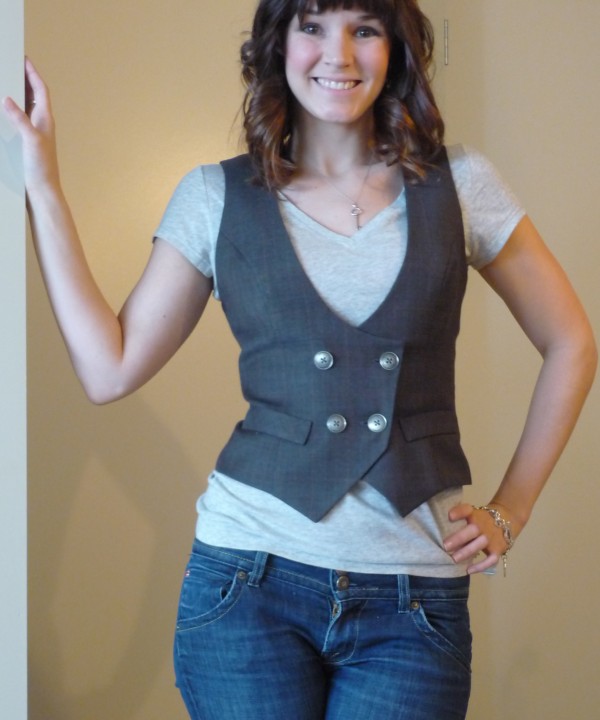 What I'm Wearing, Day 12:
Self-Stitched Vest: Simplicity 2556 in wool with bemberg lining
T-shirt: Club Monaco, same as this day
Jeans: Hudson, bought three years ago
See the vest in more outfits here!
I'm going to keep this post short, if you have any questions please leave me a comment, I can't think of any witty Q&A today. Happy Monday everyone!