At our last photo shoot, we took new photos of past patterns to give them a fresh look! The Crescent Skirt and Rae Skirt now have updated images in the online shop.
The Crescent Skirt is one of our earliest pattern designs, and the photos from the time reflect the fact we were in the early stages of our business. We've now updated the shop with new images and samples in solid fabrics to show off the design details clearly.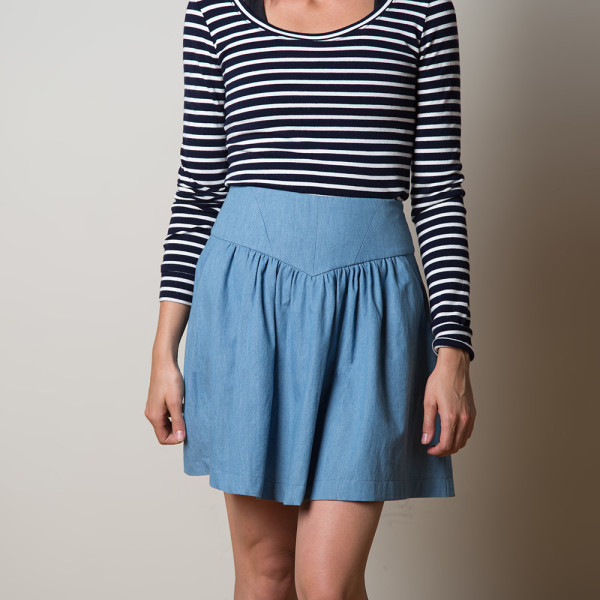 Shown with our popular Renfrew Top pattern, this is View B of the Crescent Skirt. The fabric is a lightweight cotton denim. Choosing something lightweight for this view is best so the gathers fall softly below the yoke seam.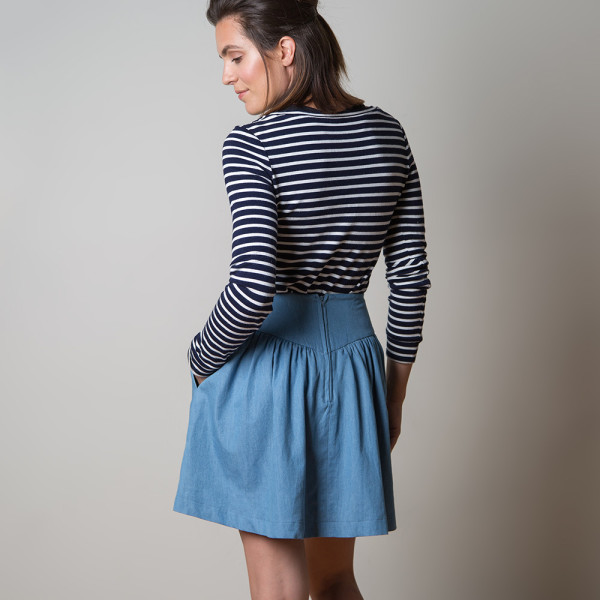 Here's View A of the Crescent Skirt, the version that's less gathered. Contrast stitching outlines the seams on the yoke.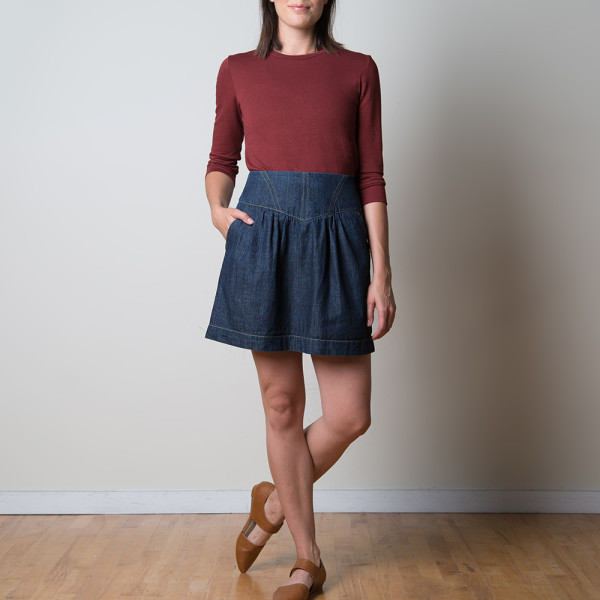 You can see that the fuller skirt design works best in a lightweight fabric, while the less full skirt holds its shape in a medium weight denim.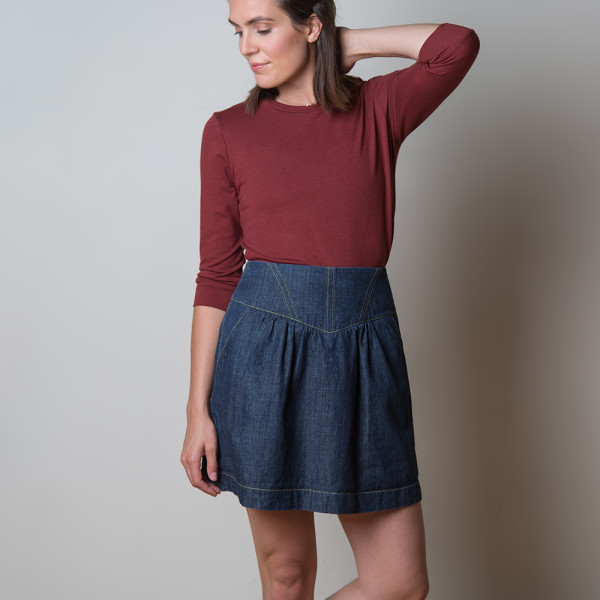 The Rae Skirt is a fairly recent pattern, but we wanted to add fresh new photos this year. Marissa's styled it into outfits with a fall colour theme.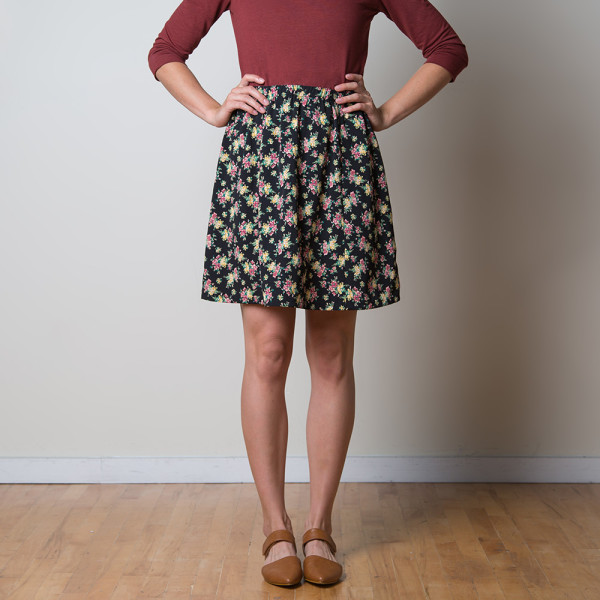 This is View A of the Rae Skirt, the shorter, less full option. I love how it's styled here, perfect with the caramel leather accessories!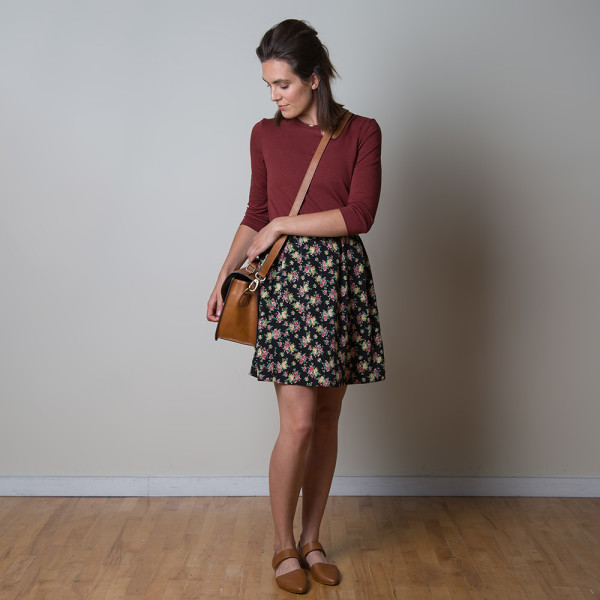 Here's the knee-length version, View C of the Rae Skirt pattern.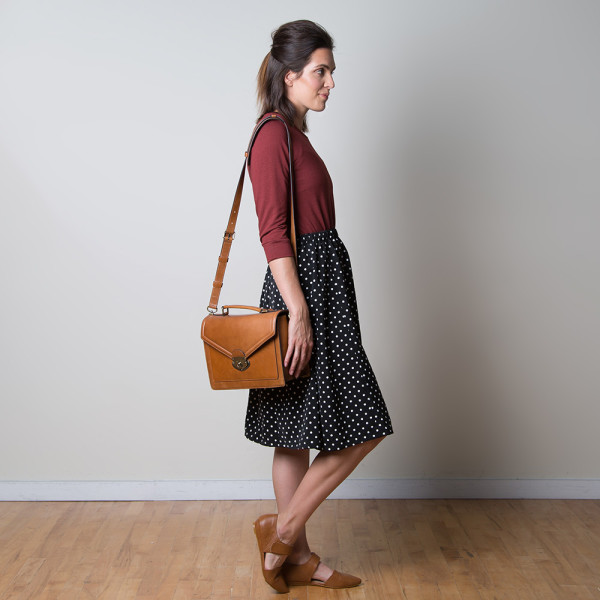 Love the movement in this photo!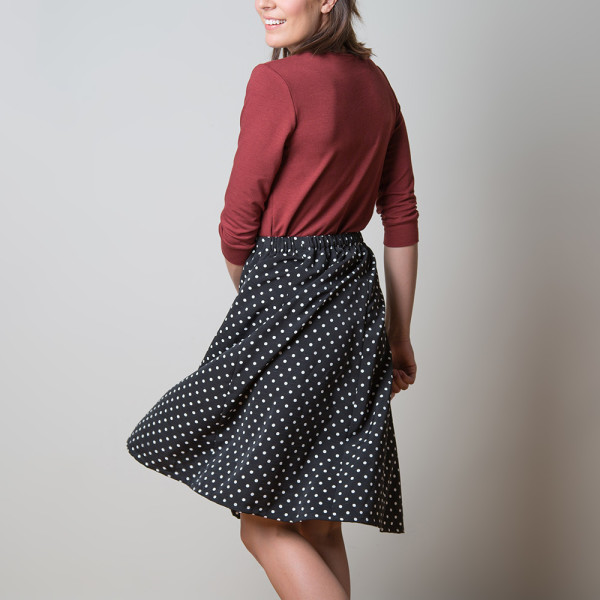 We'll continue to update a handful of older pattern designs with each new photo shoot. One by one, all of our older patterns will get a fresh new look. By doing only a few styles at a time, we get to work with a different model each shoot so the store represents many different faces.
Now's the perfect time to try either our Rae Skirt pattern or the Crescent Skirt pattern! For the next week, take 20% off with the code CRESCENTRAE20.
Shop the Crescent Skirt here, and the Rae Skirt here!
Fine print for the sale: Applies to the Crescent and Rae skirt patterns only, both PDF and print versions. Valid worldwide on orders placed through sewaholicpatterns.com only. Discount cannot be applied to past orders or orders currently in the system. All sales are final. Promotion ends Sept 11th, 2015.