Another Minoru Jacket from pattern testing! Rachel from Melbourne used a waterproof cotton canvas fabric, in a fun shade of pink. Talk about brightening up a rainy day!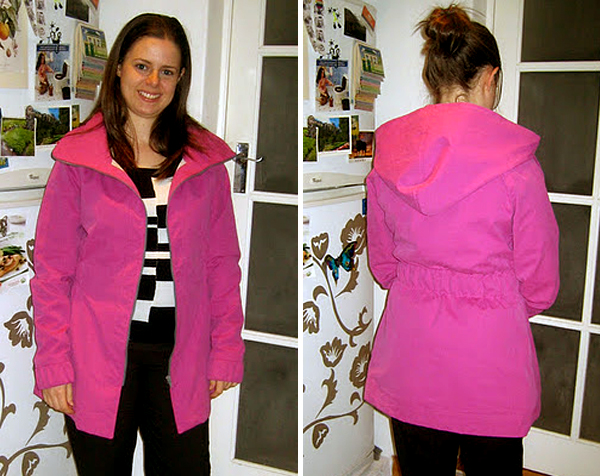 Rachel used a cotton print for the main lining, but lined the sleeves with a slippery fabric so it would be easy to wear over sweaters (jumpers). Good idea! My orange jacket sample is lined with cotton, and while it was super easy to sew the lining in a cotton fabric, it does make it harder to pull on over sweaters. Something to think about if you're planning to layer your jacket over sweaters and long sleeves!
Click to check out Rachel's blog post about the Minoru Jacket and see more photos. She's already worn it in a downpour and reports that the jacket held up well and kept her dry! Thanks Rachel, for being a pattern tester!