Hey everyone! Quick and simple sewing tip today. I was using my rotary cutter on the blue mat, and the fabric I was cutting was also dark. With the tissue over top of the dark mat and dark fabric, it was hard to see where the fold was to line up the piece on the fold!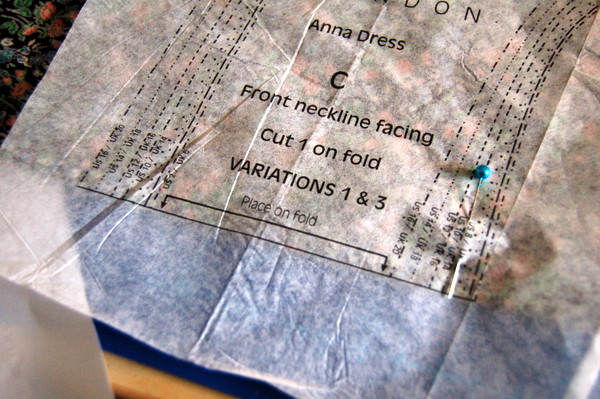 I often leave the tissue on the 'Cut on Fold' side on, to remind me to place this piece on the fold and not cut along this line. But what to do when the fabric is dark and so is the mat?
Simple! Slide a piece of white paper under the fabric, and the fold line becomes much clearer.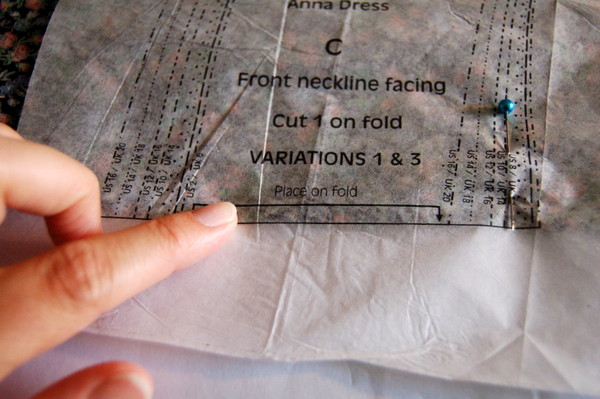 What do you think – useful, or not? Anyone else leave that edge on their 'Cut on Fold' pieces intact? (Did you notice what pattern I'm making?)