I'm so excited to share this with you guys. Sewaholic Patterns is featured in Sewing World Magazine! It's the June 2011 issue, and there's a three-page article about Sewaholic Patterns and a little interview with me!
I love the title too: proud to be pear shaped! I certainly am!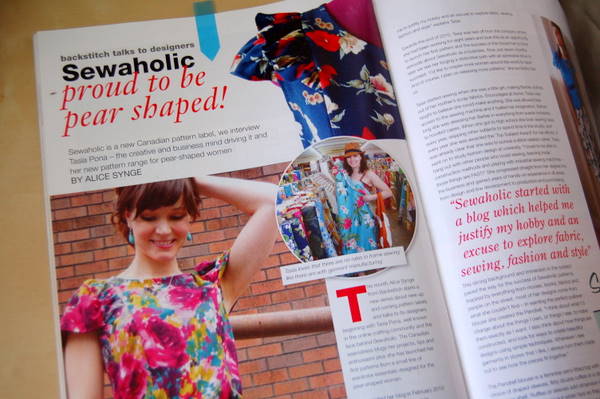 So exciting! I waited this long to mention it because I was waiting for my local bookstore to get the magazine in, and that was around the time of the postal strike! I've checked a few times but they never got the June issue in stock. So I ordered a copy online from the UK. And now I have it in my hands, in real life! It's so amazing to see Sewaholic Patterns in a sewing magazine!
The article is written by Alice from Backstitch, an online shop in the UK that also stocks Sewaholic Patterns! I'd love to scan the article and share it here but I feel like that might be against the rules. If you're curious about the interview, it's posted on the Backstitch blog here (Part 1) and here (Part 2).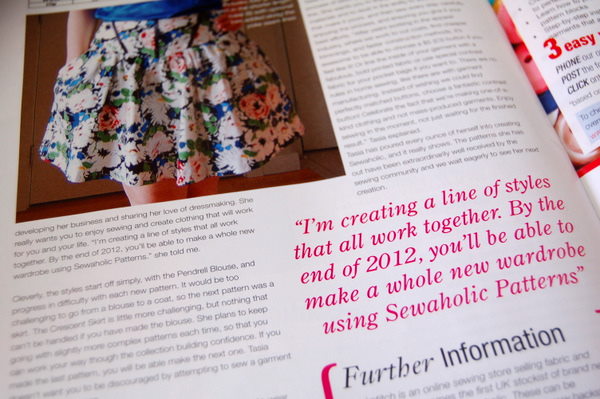 Thanks to Alice from Backstitch, for featuring me and my patterns! It's super exciting to see my work in print, and it's awesome that Sewing World featured a brand-new Canadian pattern designer in their magazine! I am jumping for joy!
Have a wonderful weekend everyone, and happy sewing!