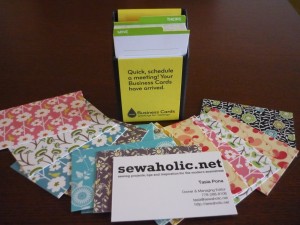 To help promote my site – and because I've always wanted my own personal business card – I ordered some very cool cards on Moo.com. Yes, I know I don't need them… but I was so thrilled when they arrived in the mail!
I was looking for cards that were cuter and less corporate than the average office-style business card. Basically, I wanted them to be fun, and not remind me of work. Moo.com has plenty of super cute options!
You can upload your own images and logos, and choose from a variety of designs. There are even mini-cards, half the size of a normal business card, for something unique.
My favourite part? The Ready Made packs of assorted card designs, where not every card is exactly the same but follows a theme or colour story. The set I ordered had 10 different floral-themed designs and I can't wait to start passing them out.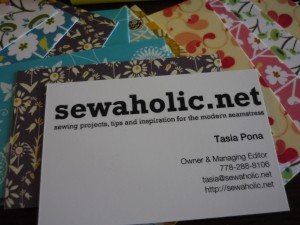 Please note: the links and images in this post are affiliate links. If you click on them and end up placing an order, I'll receive a commission.
But I wouldn't recommend anything that I didn't love! I think these cards are totally awesome and I'm really impressed with how mine turned out. If you're looking for business cards to promote your site or yourself, these designs are cute, modern, and fresh looking. Click here to get yours!