I'm thrilled to introduce the next pattern from Sewaholic Patterns: the Crescent Skirt! It's a fantastic gathered skirt, that's both flattering to wear and easy to sew!
Here's the envelope front: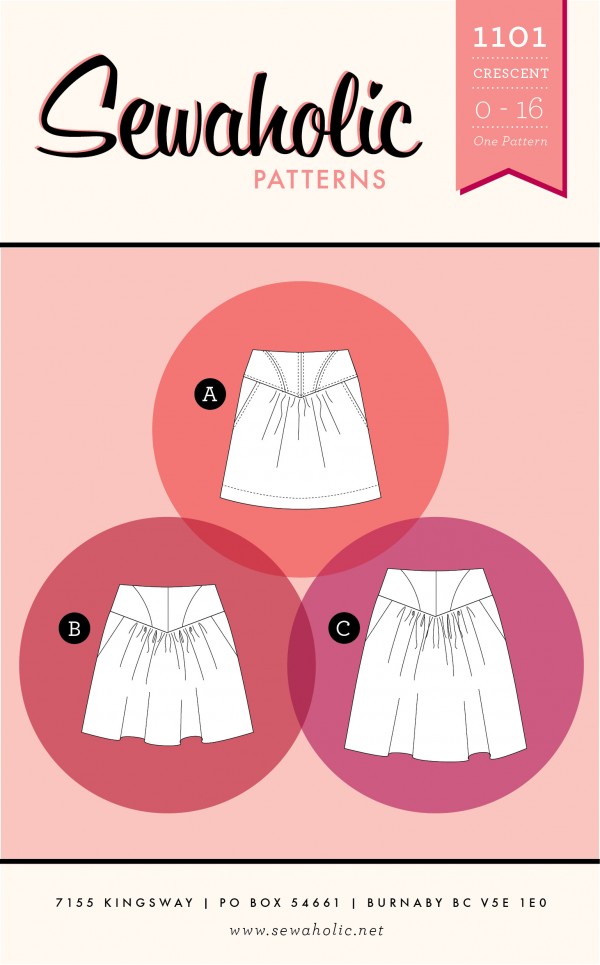 And here's the finished skirt! This is View B, the fully gathered skirt in the shorter length, with optional trim added along the yoke seamlines.
It's fitted around the waist, and flares out at the hip. This reduces the bulk around the waist and high hip area, allowing you to wear fitted tops or sweaters over the waistband, or tuck in your blouses. In these photos I've tucked in my blouse so you can see the waist detailing.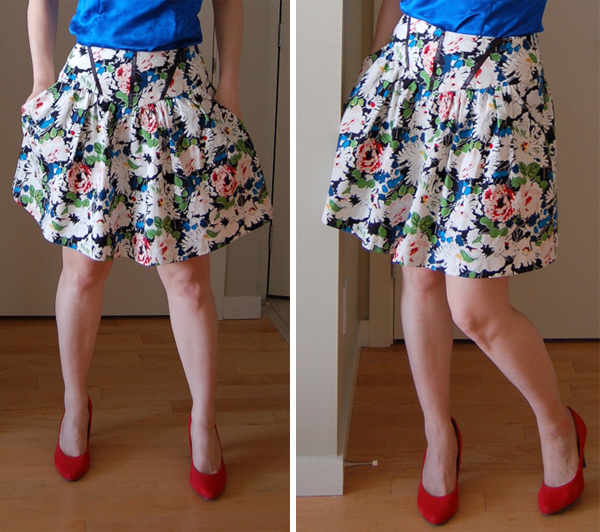 Fabric is a cotton print from Spool of Thread. And there are pockets! They're easy to sew, roomy and comfortable. Plus, everything you put in the pockets is hidden by the gathers! No bulky outlines revealing the contents of your pockets.
The skirt closes with a centre back zipper, that's inserted with a very cool method! I may have invented it, as I've never seen it done before. Best part? There's no hand-stitching required!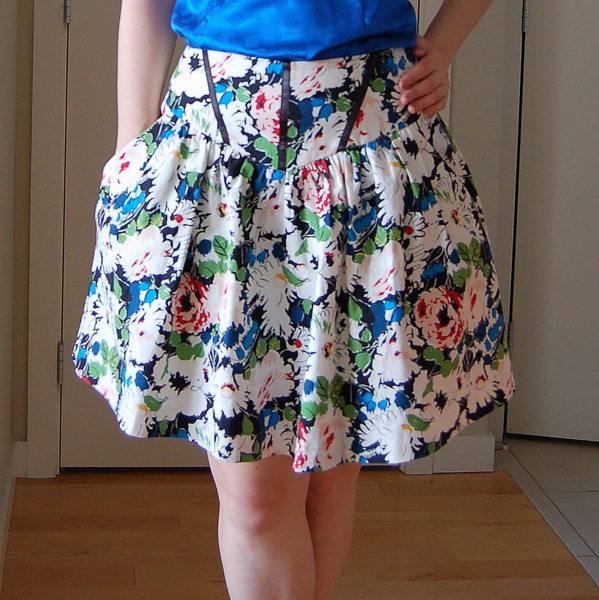 The zipper is longer than usual (9″) which makes the skirt easy to get on and off. Have you ever tried to squeeze into a skirt with a too-short zipper? It needs to go down farther on us pear-shapes, so we can get it over our hips comfortably.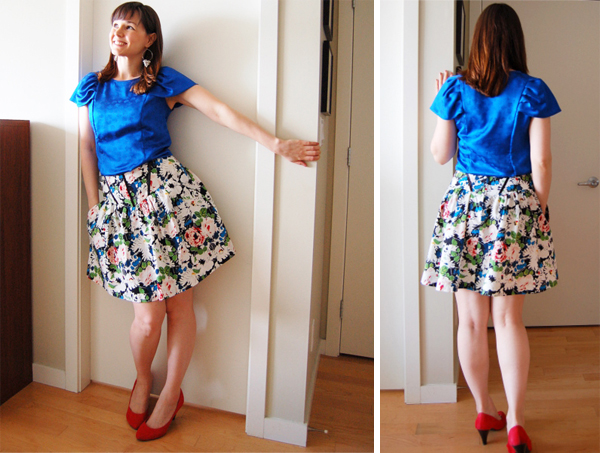 My favourite part about this skirt? It's super comfortable. I can't wait for it to get warmer, I have a feeling this will become a staple item in my summer wardrobe.
Another great thing about this skirt? You can make it in cotton! This pattern looks best when made from cottons, linens or similar fabrics. The fabric I've used for this sample is a quilting-weight cotton print. Easy to cut, easy to sew, easy to press.
One last thing! You may be wondering where the name Crescent comes from. It's named after Crescent Beach, an area of South Surrey/White Rock about 45 minutes out of Vancouver. There's a lovely beach I remember going to as a little girl, and lots of fancy homes. It's a great area to go running and check out beautiful houses on the way to the beach and trails.
Here's a photo taken near Crescent Beach, along the trail where I used to go running: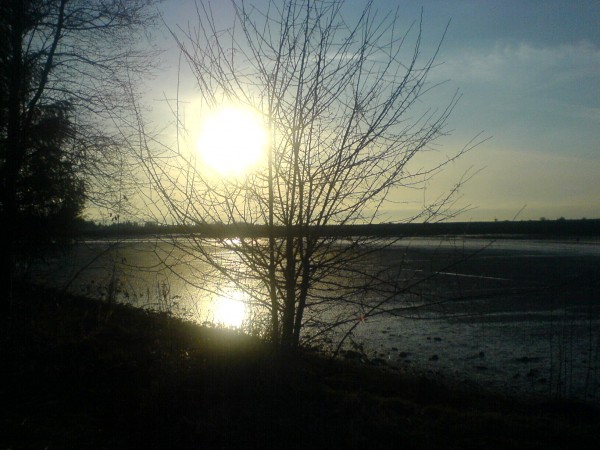 Pretty, no? What do you think? Do you like the skirt? It's out for printing right now, and scheduled to ship by the end of the month. Stay tuned for more!
PS. Mailing list members will be able to pre-order the pattern and be the first to know about upcoming special offers! Sign up for the mailing list here.