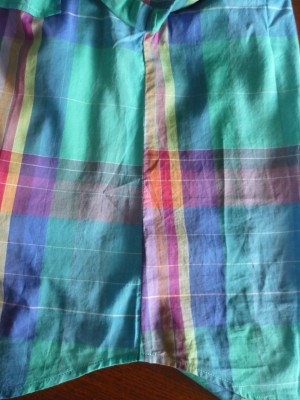 I pulled this shirt out to show you the unmatched plaid on the sideseams, and realized it's been stashed in my 'repairs' bin for over a year!
I bought it online, mostly because I loved the colour – turquoise plaid!
And because it was on sale, for something like $14.99 down from $54. And because who doesn't like getting packages in the mail?
Except when it arrived, the so-called short sleeves were strange little bands that kept unrolling, and the buttons were bland clear plastic, like the kind on the inside of your pants and skirts for reinforcement.
Hello, online buyer's remorse! Look at how the sleeve caps are unrolling. I didn't even arrange the sleeve like that for the photo, this was supposed to be the before shot…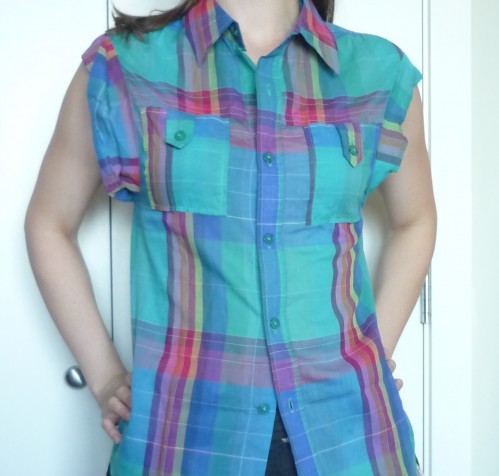 I love the colours still but know I'd never wear it unless I fix the sleeves first. (Plus, returning things online is such a hassle… before I knew it, it was long past the allowed return timeframe.)
After realizing it's been in the bin for over a year, I decided it was time to fix it or toss it. Never one to give up easily (except maybe on the Beach Hat), I gave it a quick makeover.
I edgestitched down the sleeve bands, lining up the folded edge with the seamline. Basically, I secured it in place in the spot where it was naturally folding over.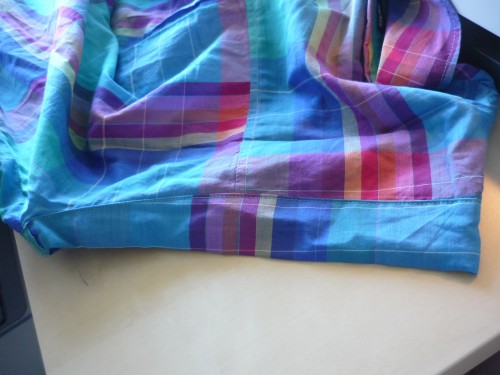 And I replaced the ugly clear buttons withe cute turquoise vintage buttons. Plus, buttons are always sewn on so loosely on store-bought garments! These will stay on much longer.
Buttons before: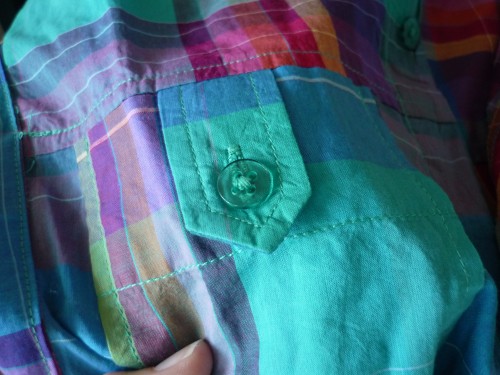 Buttons after: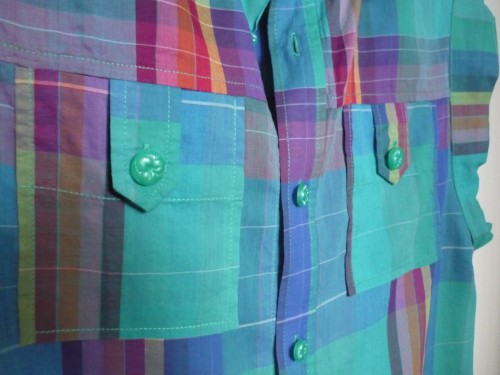 Much better!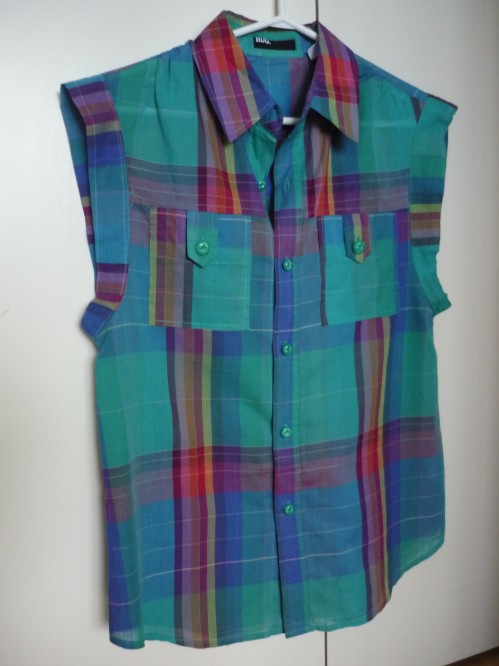 Sometimes even the littlest changes make the difference between a garment you'll wear, and a garment that never makes it out of the house.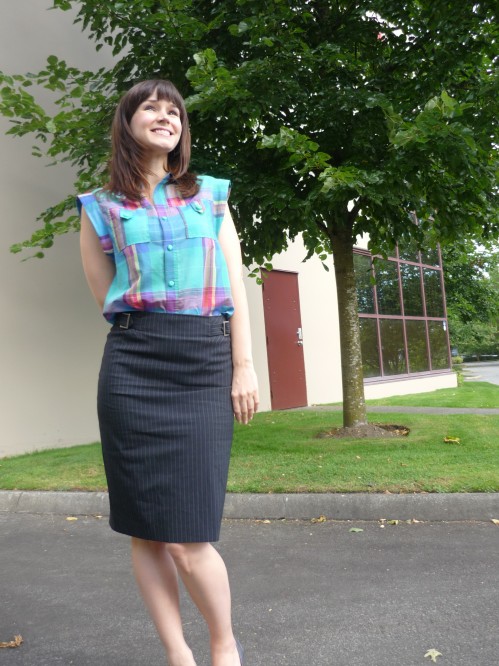 Though, isn't it maddening that I had to fix a supposedly ready-to-wear garment before it was wearable? I know it was technically wearable before, but the little imperfections were going to drive me crazy!
How does knowing how to sew affect your clothing purchase decisions? Does it change what you buy, how much you buy, or what level of quality you expect? Leave a comment if you like, I'd love to hear your thoughts!