Thanks for all the awesome comments on yesterday's Pendrell Blouse post. It's so fun sharing your creations, and Jane's right, I do feel like a proud parent seeing my blouse pattern made up successfully! (Like I'd imagine a parent would feel anyways, as I don't have any kids. You know what we mean!)
I have more Sew-Along preparation posts coming this week, so stay tuned! In the meantime you might be wondering what fabric I'll be using myself. Well, here are my picks! I will be sewing both View A and View B during the sew-along so you can see step-by-step photos of both views. It's a great excuse to make two more Pendrells!
Here's my pick for View A, the pleated-sleeve version: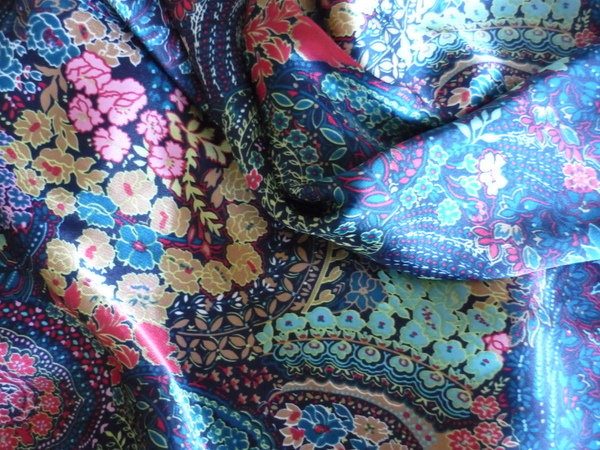 It's a polyester charmeuse print, very shiny and very drapey. I just love the colours of the print, enough to overlook the fact that it's polyester which I usually avoid. However, I even like the Pendrell Blouse in polyester – my rose-print version is a polyester. The sleeves are draped over the shoulder, and the armhole is left open, which reduces the sweat-factor that often happens with polyester blouses. And the great part? It's easy to wash! No fear of ruining delicate blouses in the laundry.
Here's my pick for View B, the ruffled version: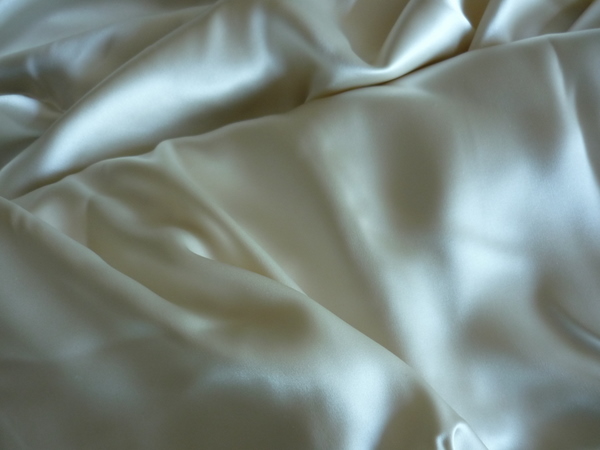 The photo doesn't do it justice – this fabric is luscious! It's a creamy ivory silk satin, beautifully soft and equally drapey. I picture this being the blouse I reach for. It will go with denim, with tweed, with printed skirts, with trousers. It's a luxurious neutral! I'll be handling this fabric with care, making sure not to get it dirty while sewing.
Have you picked your fabric yet? Which version are you making? I'm betting most people will make the ruffled one but I could be wrong! Is anyone making View C, the sleeveless one? I'm so excited to see your fabric choices too!
That's it for me, for now. More tomorrow!