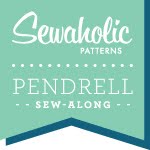 Hello everyone and happy Monday! I wanted to check in and see how everyone's doing so far with the Pendrell Blouse Sew-Along. How are you doing? Are you finished cutting your fabric, and ready to start sewing this week?
If your fabric is cut and marked, then you're good to start sewing! You'll need matching thread, but that's the only supply required for this blouse besides fabric. Nice and easy!
If you need to catch up, here are links to the first eight posts:
The main reason I wanted to check in with you guys is to make sure I've answered your questions, and provided you with enough information to keep on going.
Here are a couple of things that have come up:
Underlining: I briefly mentioned underlining on Thursday's post about cutting lace. If this is enough information for you to go ahead with your underlining, then go for it! Because we have so many beginners sewing along, I'm going to put together a step-by-step post on underlining the blouse. I will do my best to get it out before the sewing posts so things stay in the right order.
Seam Finishes: I've found a few helpful links on finishing edges without a serger, and I'll include them in my first sewing post. (If you have any suggestions for links, please let me know!)
Making the Blouse into a Dress: It's easy to make the blouse into a dress, by following the directions for Shortening the Blouse Length but instead of cutting the pattern shorter, follow the same steps to add to the length. If you wanted to make a Pendrell Dress, this is the way to do it!
Let me know what you guys think! Please let me know if your question is missing from this list, and we'll find you the answers you need. If you see a question by someone else, and you have an answer for them, feel free to jump in with your suggestion in the comments! Let's help each other if we can.
If we're good to go, here's what I have planned for the rest of the Sew-Along:
Week of January 24th: Underlining the Blouse, Sewing: Steps 1 to 4 (plus some links on finishing edges without a serger!)
Week of January 31st: Sewing: Steps 5 to 11
Week of Feb 7th: Sewing: Steps 13 to 19 – we'll be finishing up the blouse this week!
How does that sound – it's slow enough for beginners but reasonable for the rest, right?
And in case you're wondering, here's what we got up to this weekend: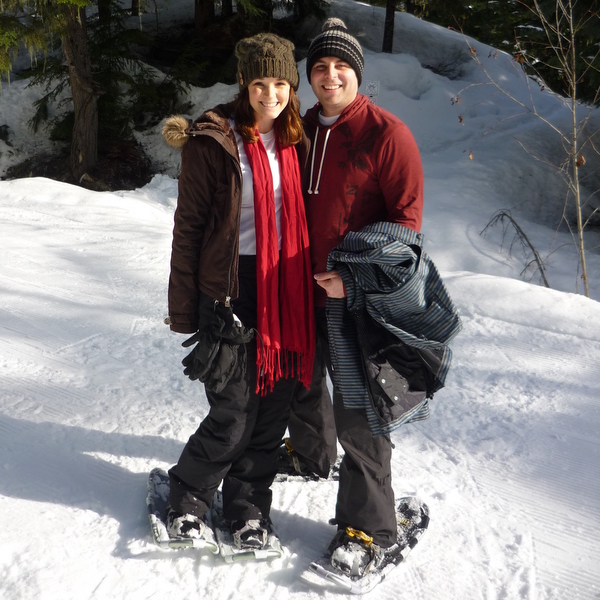 A wonderful, romantic little getaway to Whistler, BC – home of the 2010 Winter Olympics. We're lucky to have such a beautiful place just hours away from home!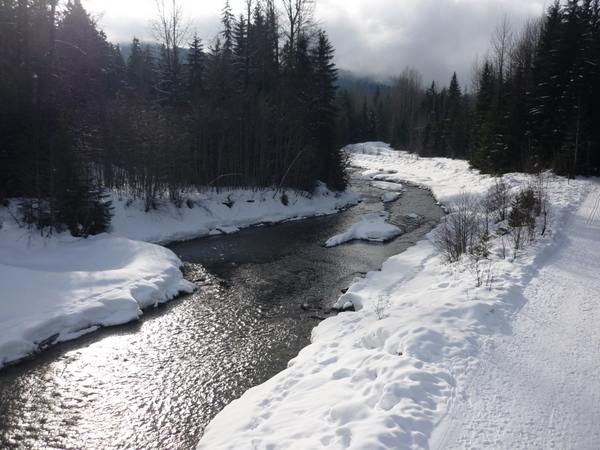 Snowshoeing, walks in the snow, and delicious dinners – and not a computer in sight! It was a perfect, relaxing weekend. I'm feeling refreshed and ready to take on the week. Hope your weekend was just as wonderful!