Finally, I have photos of my finished Pendrell Blouse from the Sew-Along! One of the blouses I made was View A with the draped sleeves, in teal polyester print. Here it is, worn with my Beignet skirt: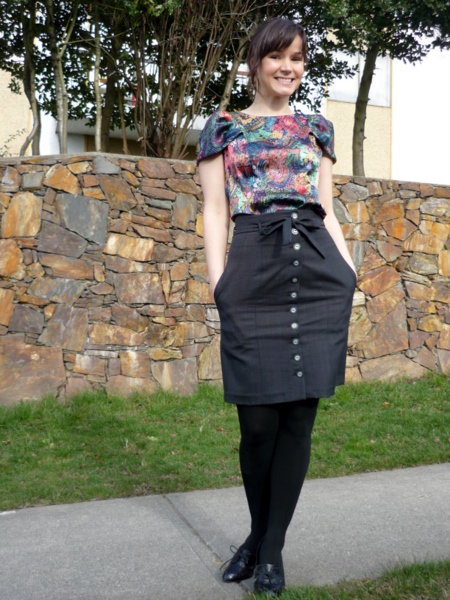 Coldest photo shoot EVER. (See how I'm jamming my hands into my pockets, and smiling hesitantly?) It was supposed to get up to -20 degrees last night with the wind chill! Yikes. I've tried a few times to get photos of this blouse done, ever since it was finished. These shots I took in about ten minutes yesterday. That's about as long as I could stand the cold!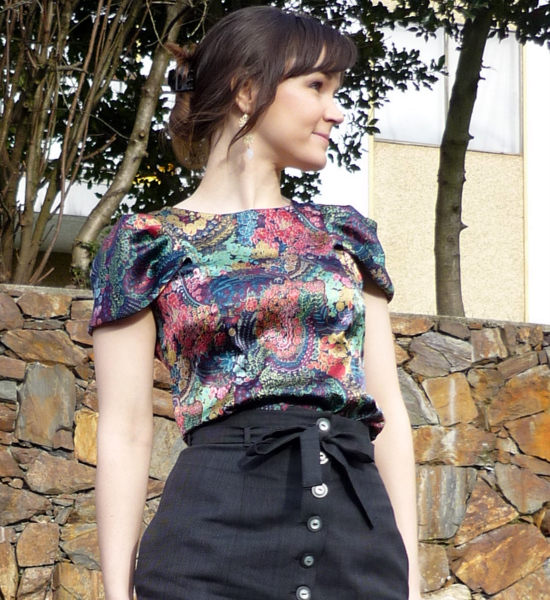 Here's the back view of the blouse. Love the princess lines and how nicely they hang down the back. The pleated sleeves really do balance out wider hips by drawing the eye upward!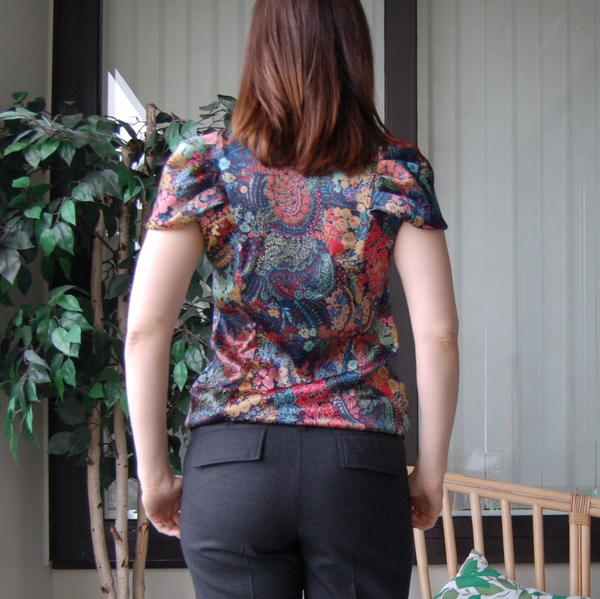 You can tell by the different outfits how many times I've tried to get outdoor photos of the blouse! Pants, skirts, and skirt-with-tights. Looking forward to warmer temperatures, for sure!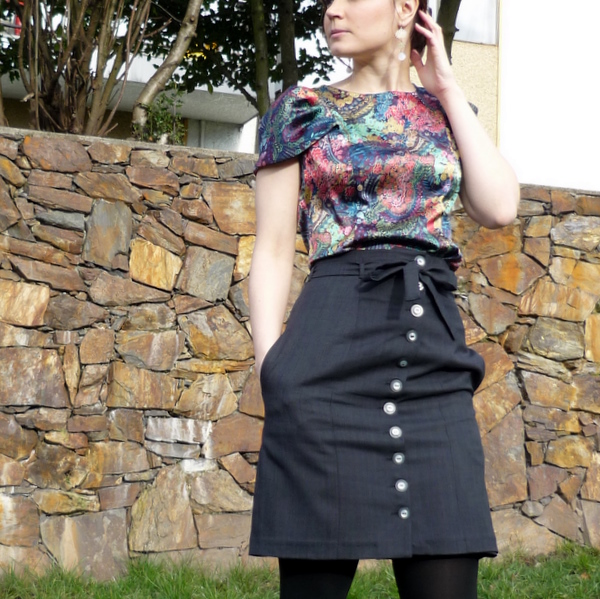 I know I've said before that polyester is not my favourite fabric. In either hot weather or cold weather, it's not ideal. There are perks though! It's nice to be able to toss a polyester blouse into the washer and have it come out mostly dry. Plus, it's nearly indestructable!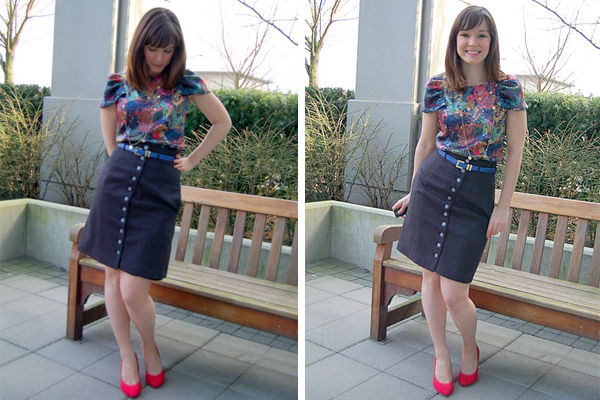 Other good news? I turned in my business plan for school yesterday, completed on time! (Early in fact, I didn't want anything to go wrong.) After the business plan is reviewed, I move on to Phase 2, hopefully. But before I can move on, I have to present my business plan to a group of people! Strangers, in fact. I don't know about you but public speaking is not my forte. Writing, I can do! There's time to edit, to re-word, and to catch my foot before it gets into my mouth. I'm hoping that my passion and excitement for what I do will carry me through, before the nervousness gets to me!
One last note about the Pendrell Blouse: this is the exact fabric I'm giving away, along with pattern and thread! Don't forget to enter the giveaway for your chance to win. You can make the ruffled version or the sleeveless versions if you prefer, or you could make the exact blouse pictured!

Hope you have a wonderful weekend!