You asked for it, and here it is! View B of the Pendrell Blouse, the ruffled version. I wore it to work on Friday and got lovely compliments! It was super comfortable too. What do you think?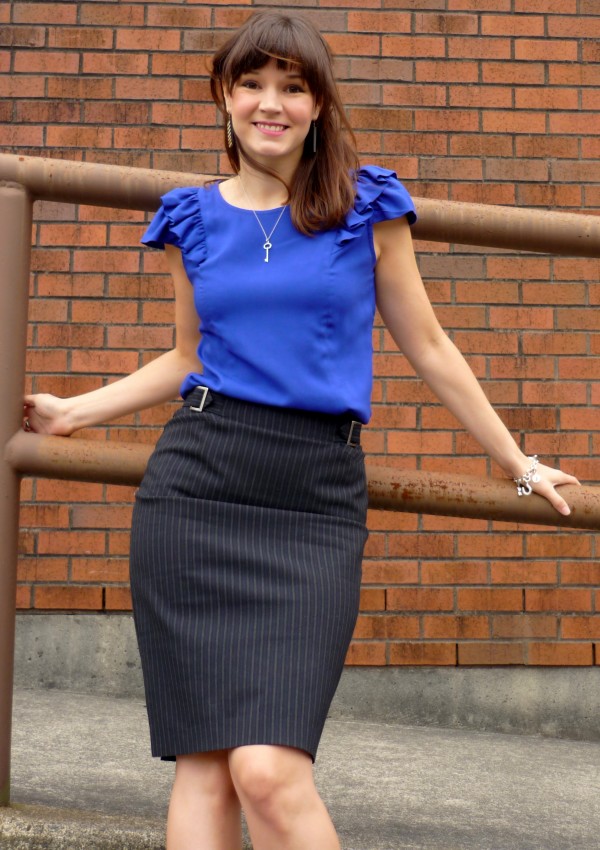 I'm really happy with the double-ruffled look! Imagine if you did the ruffles in a contrast fabric, different from the blouse itself? Or if you matched the seam ruffle but used contrast for the ruffled cap sleeve only?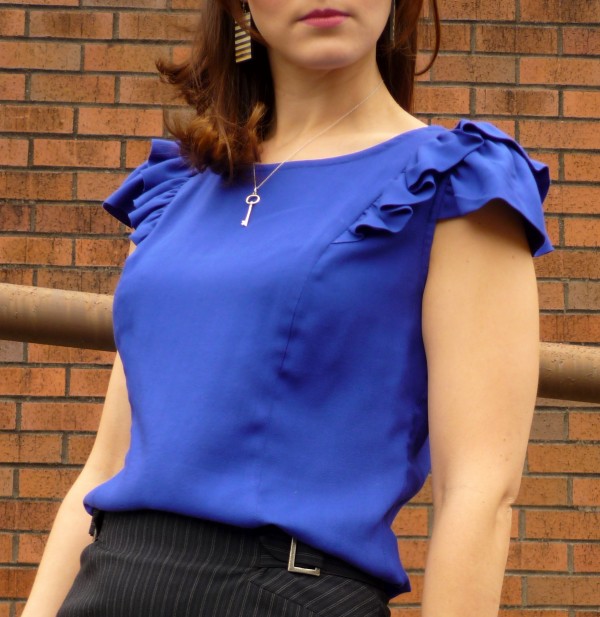 I made this blouse in a 100% rayon from Dressew, it's really light and soft and comfortable, but it definitely wrinkles. Good for a blouse where most of it's tucked into a pencil skirt or high-waisted trousers so as to not show the wrinkles.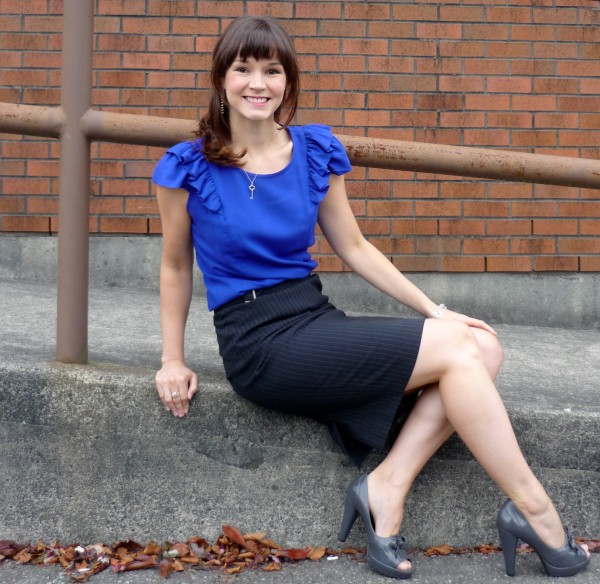 The sleeve ruffles are on the fold, no tricky hemming required! (Hurrah! is probably what you're thinking, if you've ever done tiny narrow hems on slippery fabric.) Same great fit as the Pendrell Blouse view A, but with a different type of shoulder interest.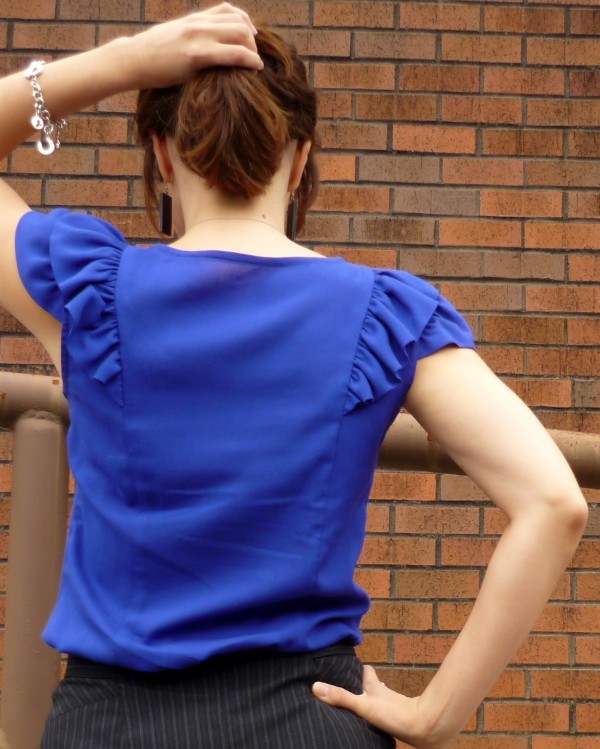 What I learned, however, is that this bold, beautiful blue colour doesn't work well in photographs. My official photographer is concerned about shooting the blouse done in this colour, so I have to re-make this blouse for the photo shoot. Too bad, because I absolutely love this colour! (As you can tell since both of my samples were done in this bright blue!)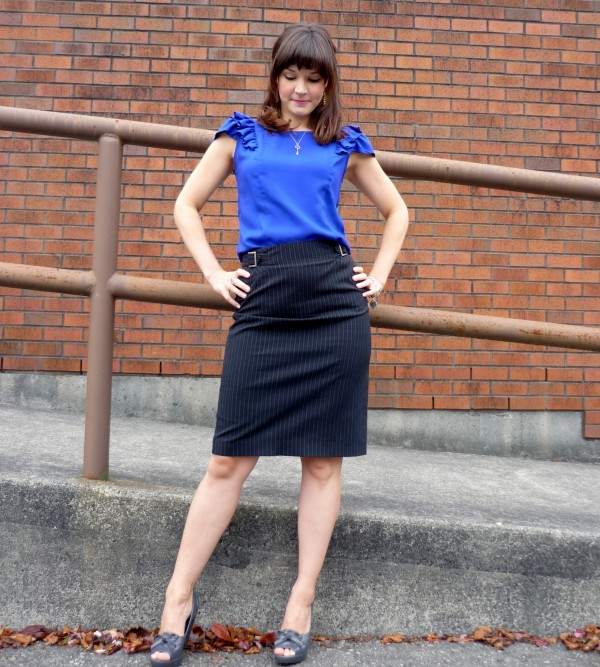 I'd love to hear what you think! Do you like View B as much as View A? You know, let's make it easy and do another poll. Feel free to leave a comment if you're inclined as well!
UPDATE: Like this blouse? Make your own! The Pendrell Blouse is available in the Pattern Store here.