Hey everyone, it's Friday! Good Friday, too. I hope you all have a lovely long weekend! Who's spending the weekend doing a little sewing? I certainly will be. I'll be enjoying the quiet around the office this weekend while most people are away, and catching up on things. (Will I ever feel like I'm caught up? I sure hope so!)
Today I wanted to share some exciting news. The lovely and talented Christine Haynes is teaching a class on the Pendrell Blouse next month! Exciting, no?
Classes start the first week of May, divided into three sessions. Here's a clip from the schedule – click the image to view the calendar and class descriptions!

It's offered through the Urban Craft Center in Southern California, a sewing school, studio and retail store – basically an all-in-one answer to your sewing needs!
Reviews of the UCC are fantastic, it comes highly recommended by other crafty and sewy people even though I've never been there myself. (One day I'll visit all the fabric stores across the country – a world sewing tour! Think of the things I'll see!)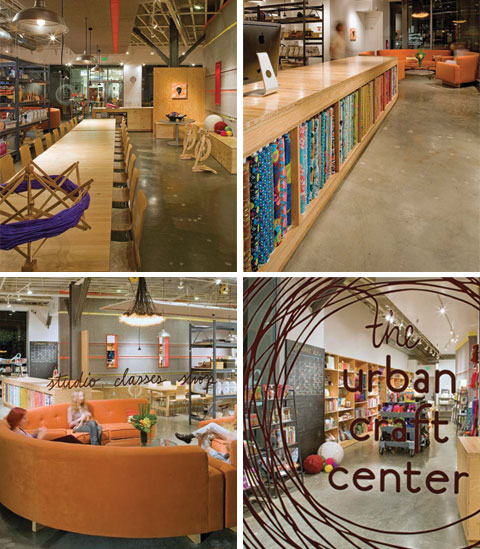 Click the image for more about the Urban Craft Center!
Christine herself is a sewing instructor, the author of Chic & Simple Sewing, and the proud owner of a new bike! (Which I saw on her Facebook page, that's how I know!) So you can imagine we get along just fine. Anyone who sews and bikes is all right in my books! Visit Christine's website for a little more about her!
If you're in the area, and want to make the Pendrell Blouse with Christine, why not take a class?
Thanks so much to the Urban Craft Center and Christine for supporting a new independent pattern designer. Have a lovely weekend, everyone!