Hey, everyone! Want to be a volunteer pattern tester for Sewaholic Patterns? I'm looking for people that are interested in testing future pattern designs, before they go to print. You'll get to try out new patterns before anyone else! Sounds like fun, doesn't it?
If you follow me on Facebook, you may have noticed the 'Volunteer Pattern Tester' job posting appear on the wall, and several people have already signed up! Thank you! I was using an app to write up the job posting, and I didn't know it would appear right away – but I'm glad it did now. It's exciting to see so much interest in the new patterns!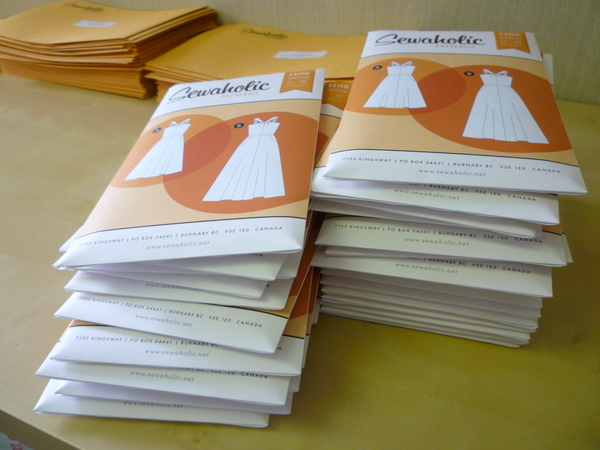 You may have some questions, so I've done an imaginary Q&A with some answers!
Don't you already test your patterns?
Yes! But I'd like to get more feedback and several fresh sets of eyes on the patterns before they go to print.
What if I'm not sure I will be able to actually test patterns when the time comes?
Don't worry, you're not committed if you sign up to the list! I'd like to get an idea of how many people are interested for future patterns. When a new pattern is ready for testing, I'll send a note to the list. At that time, you'll be able to say either Yes or No.
What skill level are you looking for?
All skill levels are welcome to sign up! When we have a new pattern, I'll list the approximate level of difficulty of the pattern to be tested in the email,
Any more questions? Let me know in the comments below. I'm still figuring out the details of the testing process but I'm really excited to see so much interest in testing already.
If you're interested, click here to sign up. Thanks so much!
UPDATE: Thanks SO much to everyone that signed up! I have a massive list of people who are interested now, and I'm really excited to see how the testing process goes the first time around. If I need more testers, I'll be sure to post the link to the signup list again at that time. Thanks a million!