Hey, everyone! I have an interesting question today. Pattern or Fabric, what comes first? When you sew, do you see a pattern you like and then go searching for the perfect fabric to match? Or, do you see beautiful fabrics and then pick a pattern that would best suit the fabric?
I started thinking about this after the Minoru Jacket fabric recommendations. I thought 'Look at you guys, so disciplined, you only buy fabric when you have the pattern and a garment in mind!' And then I realized there's a good chance you already have a large fabric stash at home, just nothing that works for the jacket pattern. And then I started wondering how you go about planning your sewing projects – do you choose the fabric and then decide what to do with it? Or do you wait until you've bought a new pattern, and then go in search of the perfect fabric to make it come to life?
I do a bit of both. I am most definitely drawn to fabrics in stores, and think 'this would be a gorgeous blouse!' (What blouse, I don't know yet. I just know this fabric would be great!) This is probably why I end up with plenty of crazy, fun prints in my fabric collection. It's hard to get equally excited about plain and solid fabrics! Though I've toned down the 'buying just because it's pretty!' and try to buy with a specific purpose in mind. (Even if it will be a long time before I get around to sewing it up!)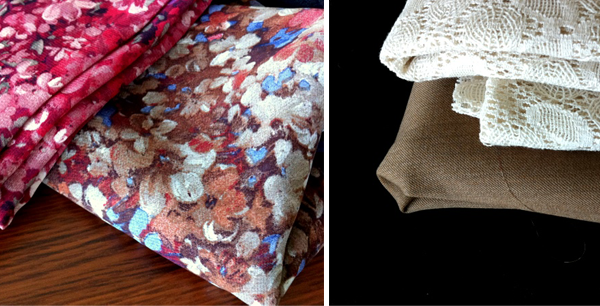 I also work the other way – pattern first, then fabric – especially when designing patterns. The pattern comes first, and then I search for a fabric that will show off the design. Or I think, 'I'd love to make the Chantilly dress' and then look for a fabric that would suit it. Sometimes I'm lucky, and I already have a fabric that would work for the pattern – especially if the pattern is suited to bright, bold prints!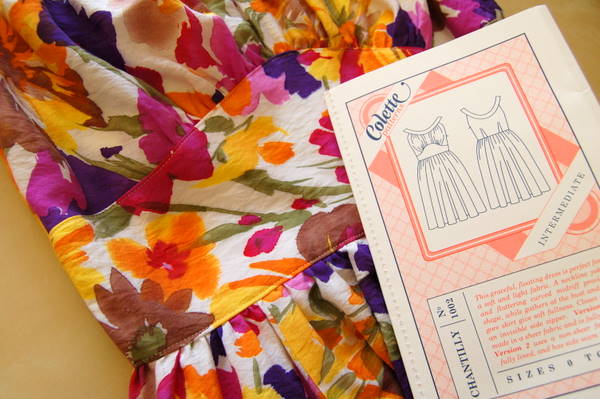 With knitting, I can't imagine working yarn-first. Maybe it's because I'm less experienced, but I select a pattern first, and then buy the yarn in the exact amount needed to make up that pattern. It's always pattern first for knitting! (I feel like I'd end up with ton of yarn otherwise – it would look lovely on a shelf but have no real purpose! Hm, kind of like some of my fabric stash..)
So how about you? Which comes first for you – the pattern or the fabric? I'd love to hear your thoughts!