I am so excited that these super-long knee socks are finally finished! Remember back when I was talking about doing twenty inches of 1×1 ribbing at the top of each sock? It's done! I knitted knee socks by hand. Over-the-knee socks actually! I'm very pleased with these.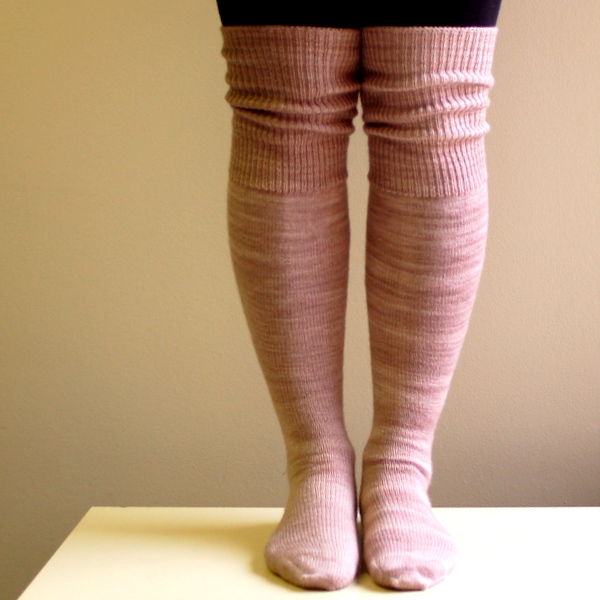 Yup, I'm standing on my desk here.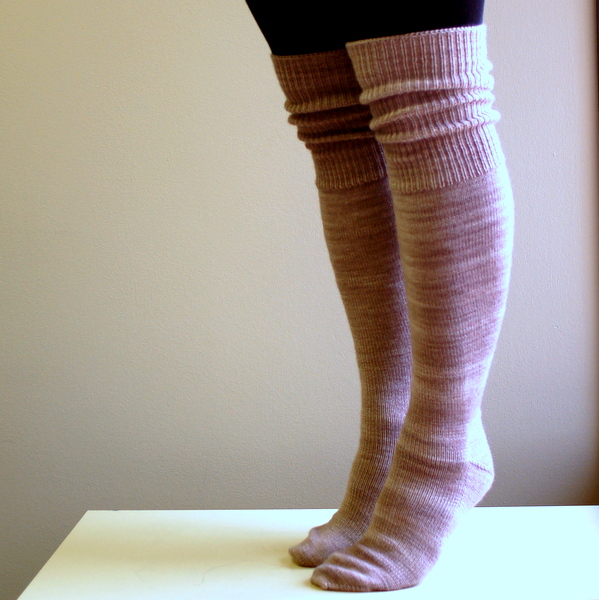 What to say about these? They were a labour of love. Knit on size 1 needles (that's 2.25mm in diameter) using fingering-weight yarn, these took just under two months to knit. That is a long time for socks!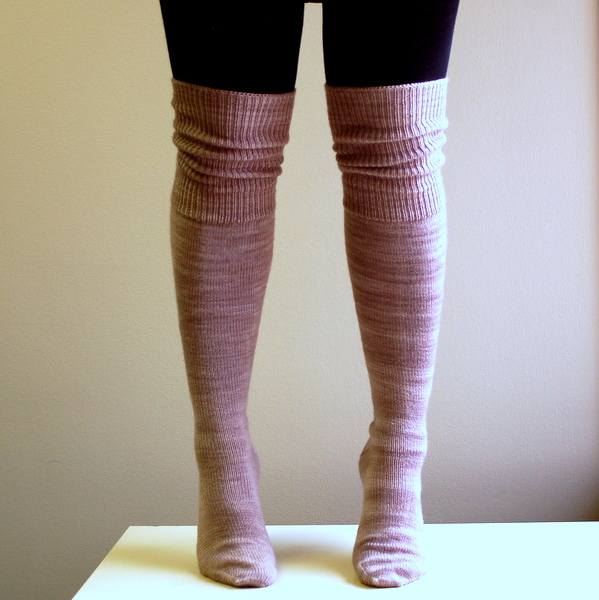 Why on earth would anyone knit knee socks? Big calves, that's why. I've bought knee socks and they arrive shaped like tubes, straight up and down from ankle to knee. My legs are not at all tube-like, so it's wonderful to be able to customize the calf width to fit over my curvy calves.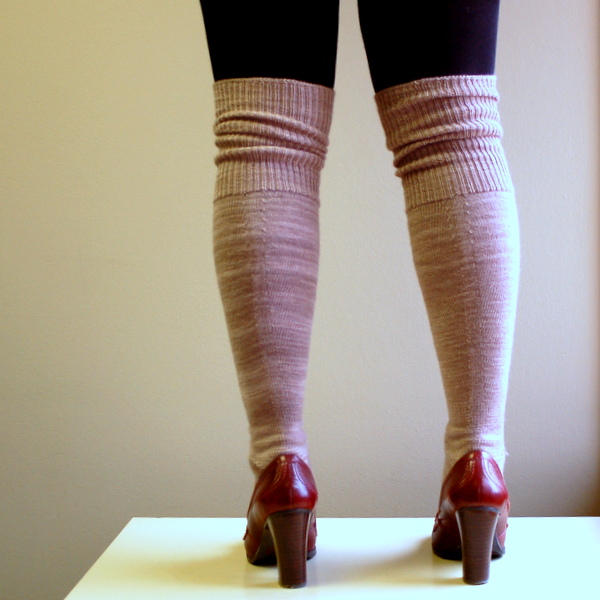 Pattern is Delicious Knee Socks with the over-the-knee modification, minus the cable up the back of the leg. I knit the foot size 8 and the calf size F. Yarn is Tough Love Sock by SweetGeorgia. Ravelry notes here.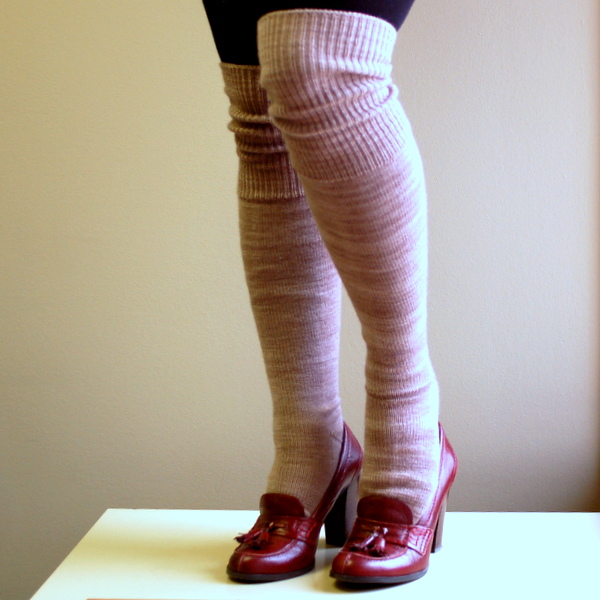 How do I feel about these? I love them! They fit snugly from ankle to calf, the foot fits well and fits into shoes, and the colour is amazing. It's called Tumbled Stone and it's a warm mushroom grey-taupe, a neutral that's very pretty and not at all bland. I can wear them over tights now, and in a couple of months, lose the tights and wear the socks alone.
I'm somewhat afraid to wear them in case I ruin them, or catch them on something, or have the colour from inside my shoes rub off on the socks. But what is the point of making something gorgeous never to wear it? So, I'm totally going to wear these and if they get ruined, I'll mend them. I saved a little bit of yarn just in case I need to repair them, even though I've never repaired socks before. (I figure I'll figure it out when the time comes!)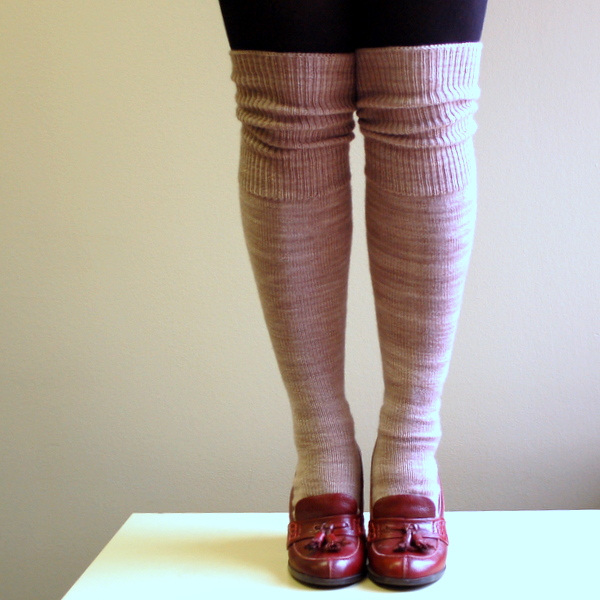 Here's the question: would I knit these again? Absolutely! I think they look kind of sexy here, as far as socks go. The increases up the back leg make a subtle seam, like seamed stockings. Except warm. In my books, anything that's warm and somewhat sexy is a win!