The very first thing I sewed our new Sewaholic clothing labels into was a handknit sweater! Actually, that's not true. I sewed some into a few samples I was working on, by machine. This is the first label I sewed in by hand, into a garment that's going into my closet!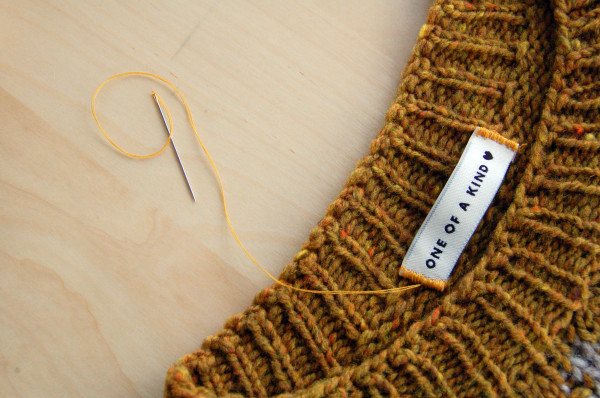 I'm planning to share some posts on how to sew labels into garments. At first it seems like an obvious thing, but there are many different ways you can sew labels into your projects!
The first choice is whether to sew them by hand, or by machine. For hand-knit sweaters, I like to sew them in by hand so I can be sure I'm catching the yarn of the sweater. It's easy for sweaters to slip under the presser foot if you're using your sewing machine.
For this sweater, I did a sort of bar tack on each side of the label. The labels are pre-folded with end folds, which means there's already a folded seam allowance on each of the short sides.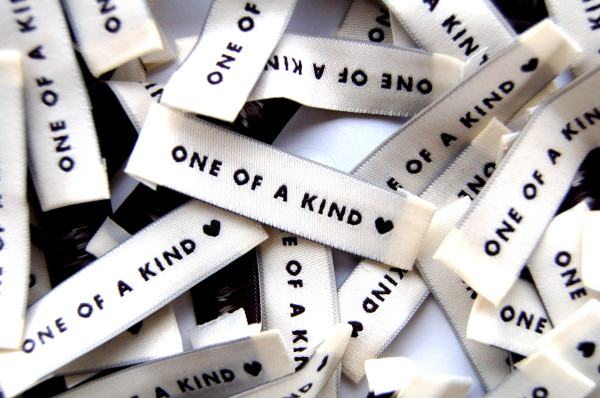 You can sew a straight row of stitching exactly where you would by machine, that's another great method. I decided to sew a whipstitch around the folded edge of the label, placing the stitches close together so it would look like a bar tack.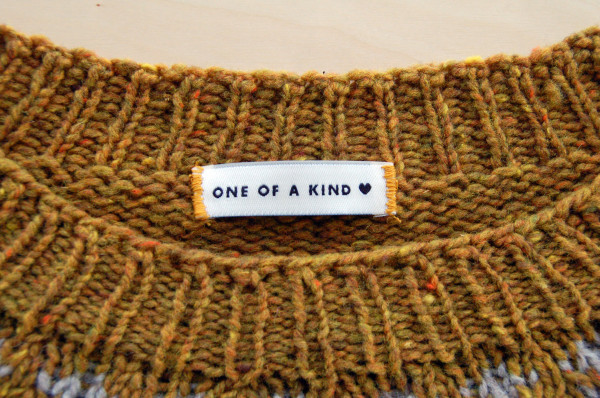 Pin your label in place at both ends. I placed mine in the most common position, at the centre back neck.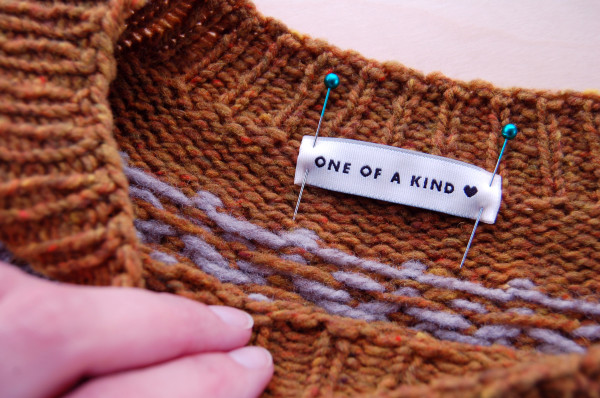 Start at one end of your label and use a hand-sewing needle. I used doubled thread so my bar tack would look thicker.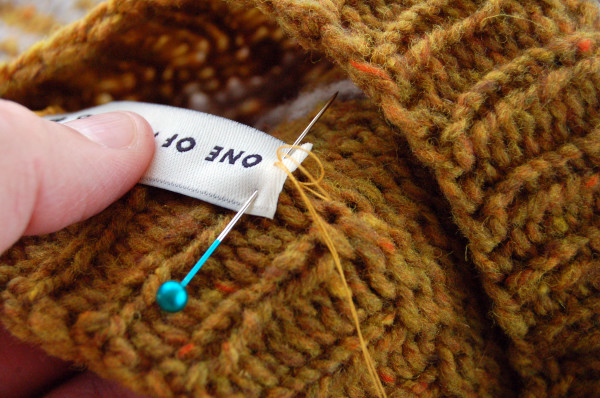 Go round and round the edge of the label, making sure to catch the yarn of your sweater. The looser-knit your sweater is, the more careful you have to be to make sure you're catching it in the label stitching.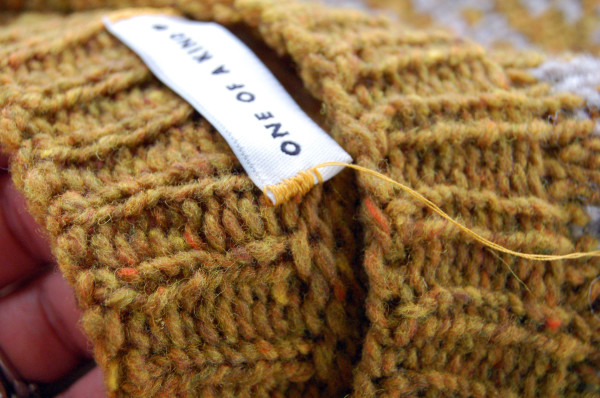 Repeat on the other side.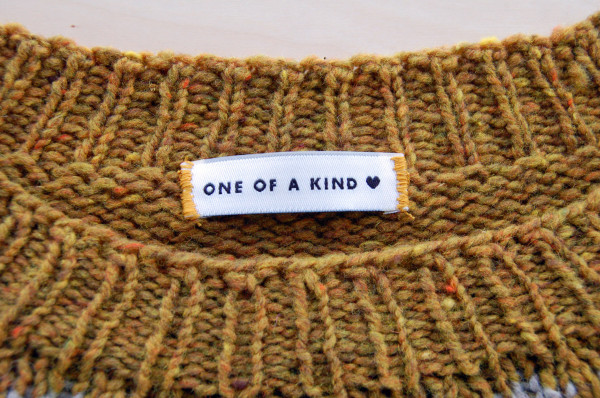 Isn't that lovely? Now when you take off your sweater, everyone will know that it's one of a kind.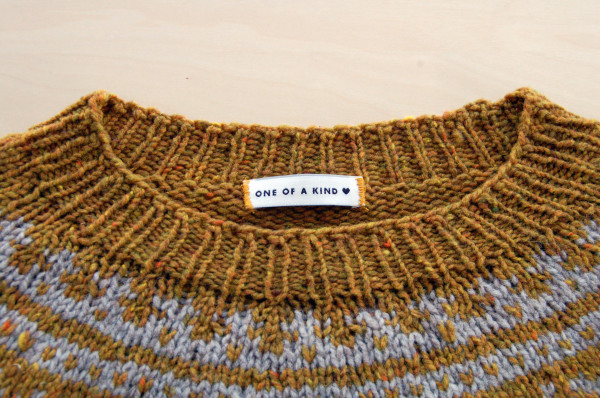 I'll show other ways of sewing labels, as this certainly isn't the only way to do it! But if you want the stitching to be visible and thick, this method works.
Like these labels? Get them here. Have an awesome weekend, everyone!