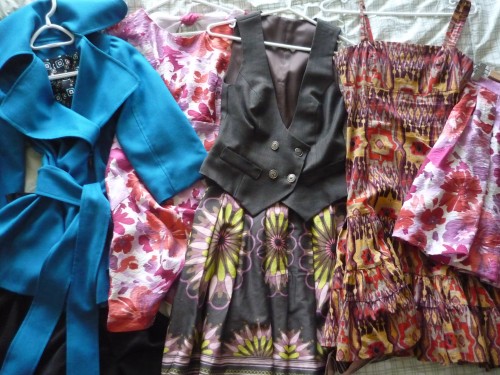 Here it is, the eve of Me-Made-May, the month where I'm about to put on something I made every single day.
Maybe you're about to do the same and I'm wondering, are you excited? Nervous? Worried you'll run out of creative combinations, or clean laundry?
What's in my closet, do you wonder? Well, here's what I'm working with, unless I get super crafty over the weekend:
I also have a few pre-blog projects to throw into the mix:
Printed Poppy-print Skirt
Sheer Navy Floral Blouse
Wool Glencheck Vest
Black & Cream Print Voile Skirt
Navy Satin Wrap Dress
Yikes. Going to be an interesting month of outfits if I don't get some one-on-one time with my sewing machine real soon.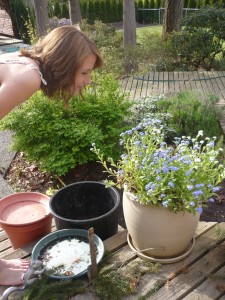 As the month of April ended, I started to feel a bit of panic, as if I needed to spend every possible spare moment sewing clothes or else! Of course that's when things start to get hectic at work, my volunteering shifts begin, and on top of it all the weather is starting to get nicer and I want to get outside…
So I took a deep breath and remember that sewing is my hobby, not my life, and I can't get bent out of shape if I don't get time with my sewing machine for a few days. I've also been comparing myself to some of the lovely and talented bloggers I read, some of whom have flexible or part-time jobs, and remind myself I make a ton of stuff for someone who works full-time. That's 6 items in just over two months, and one of them was a lined coat! Not too shabby.
For a self-proclaimed sewaholic, this lack of Me-Made items  in my wardrobe may be embarrassing, even though I know there's more on my plate than just sewing for myself. Well, there's nothing like embarassment to give me a kick in the pants – guess you know what I'll be doing this weekend!